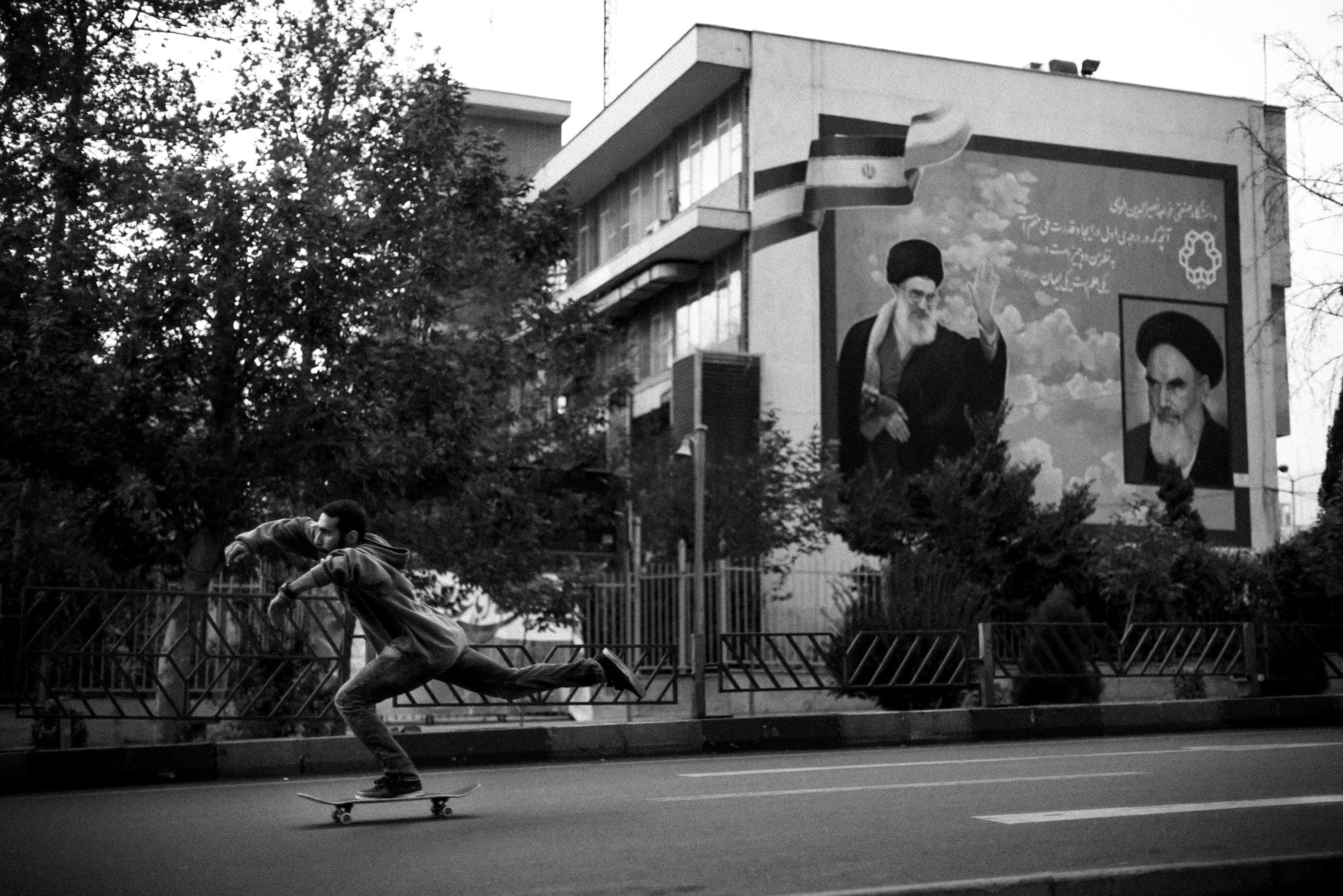 Surrendered by the deafening noise, all eyes suddendly turned to observe a wild horde of 30 skateboarders going down the steep roads of the city at breakneck speed. Touting American-brand clothing, GoPro cameras and skateboards decorated with skulls, it may sound like we are in California but we are in fact in Tehran, capital of the Islamic Republic of Iran.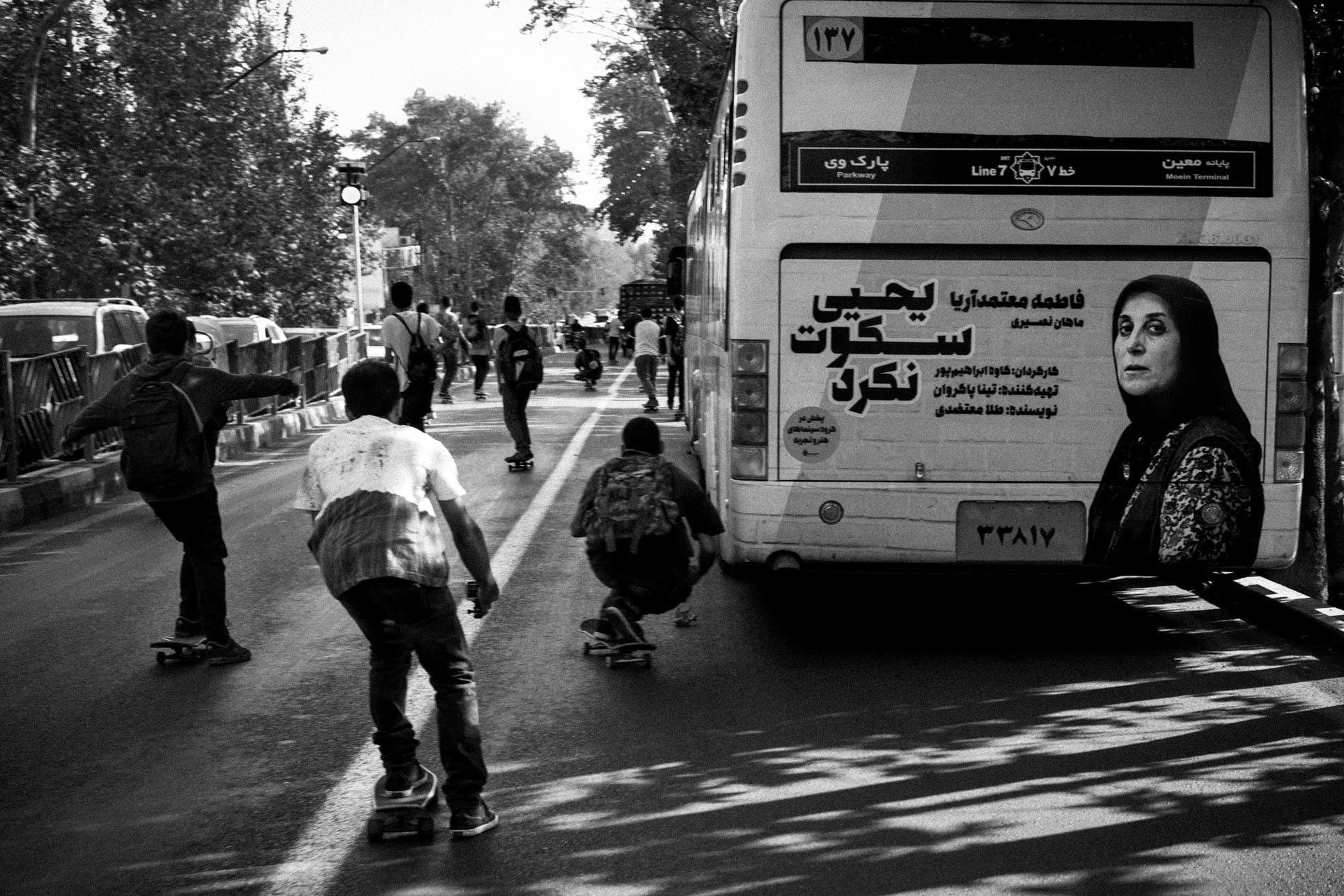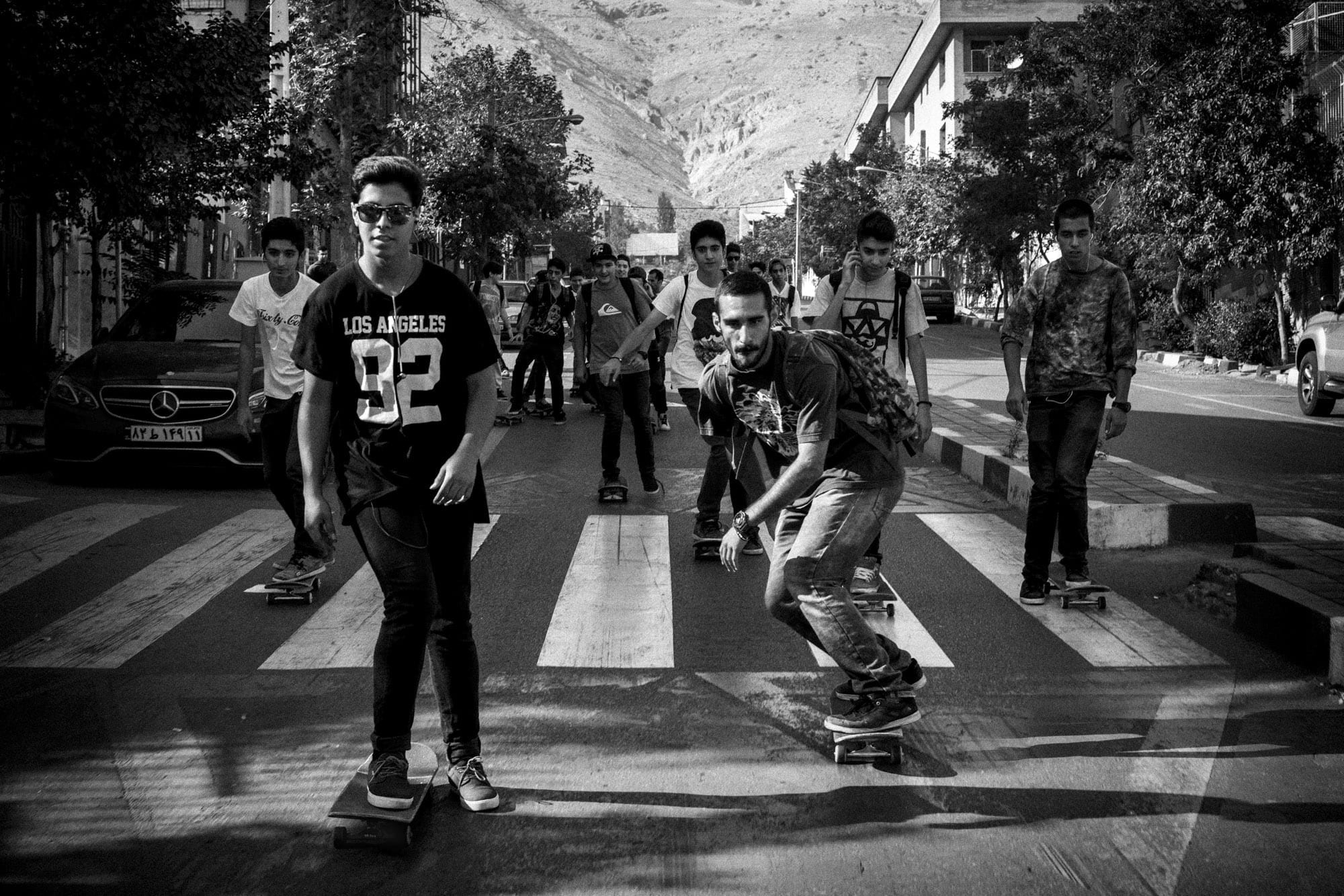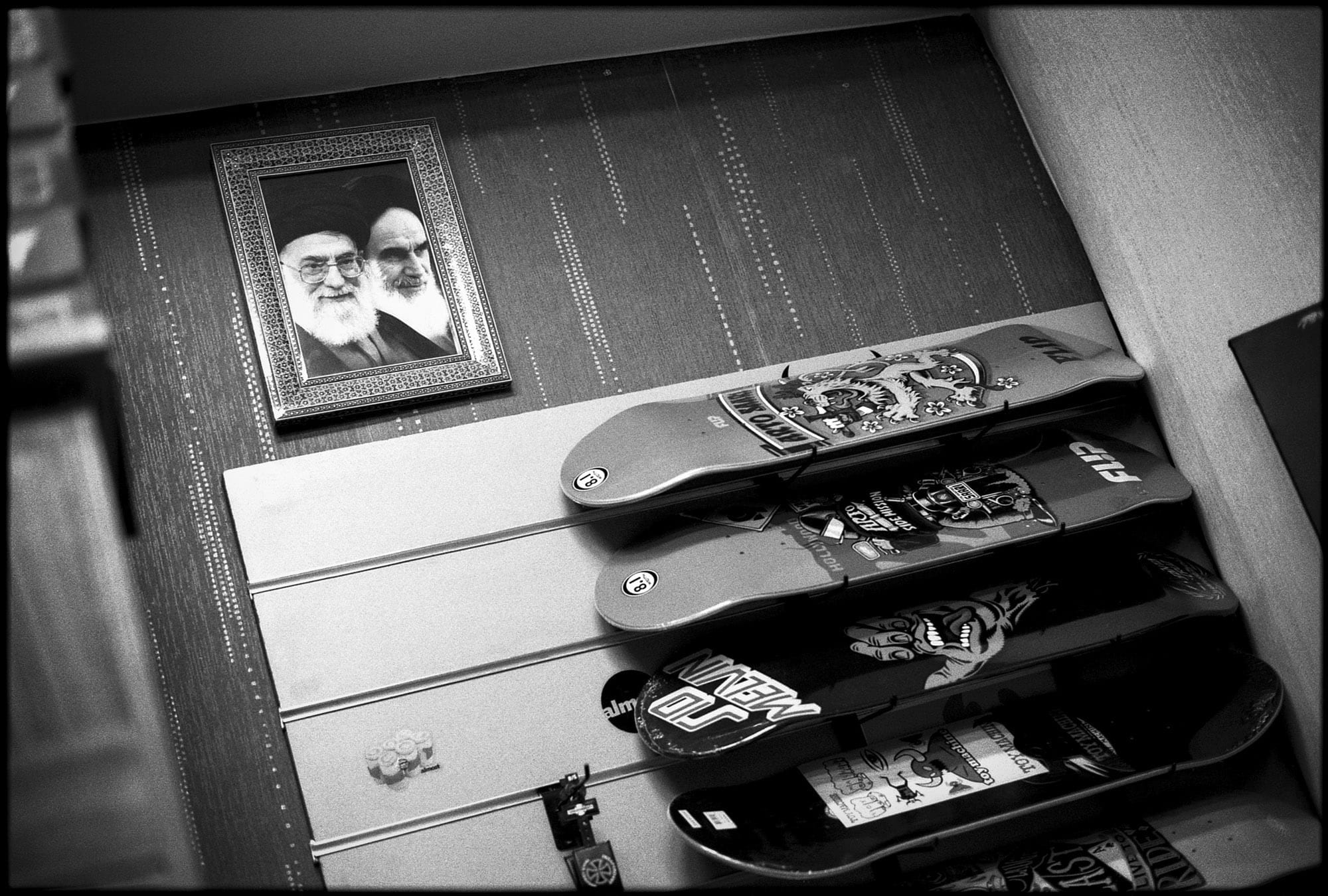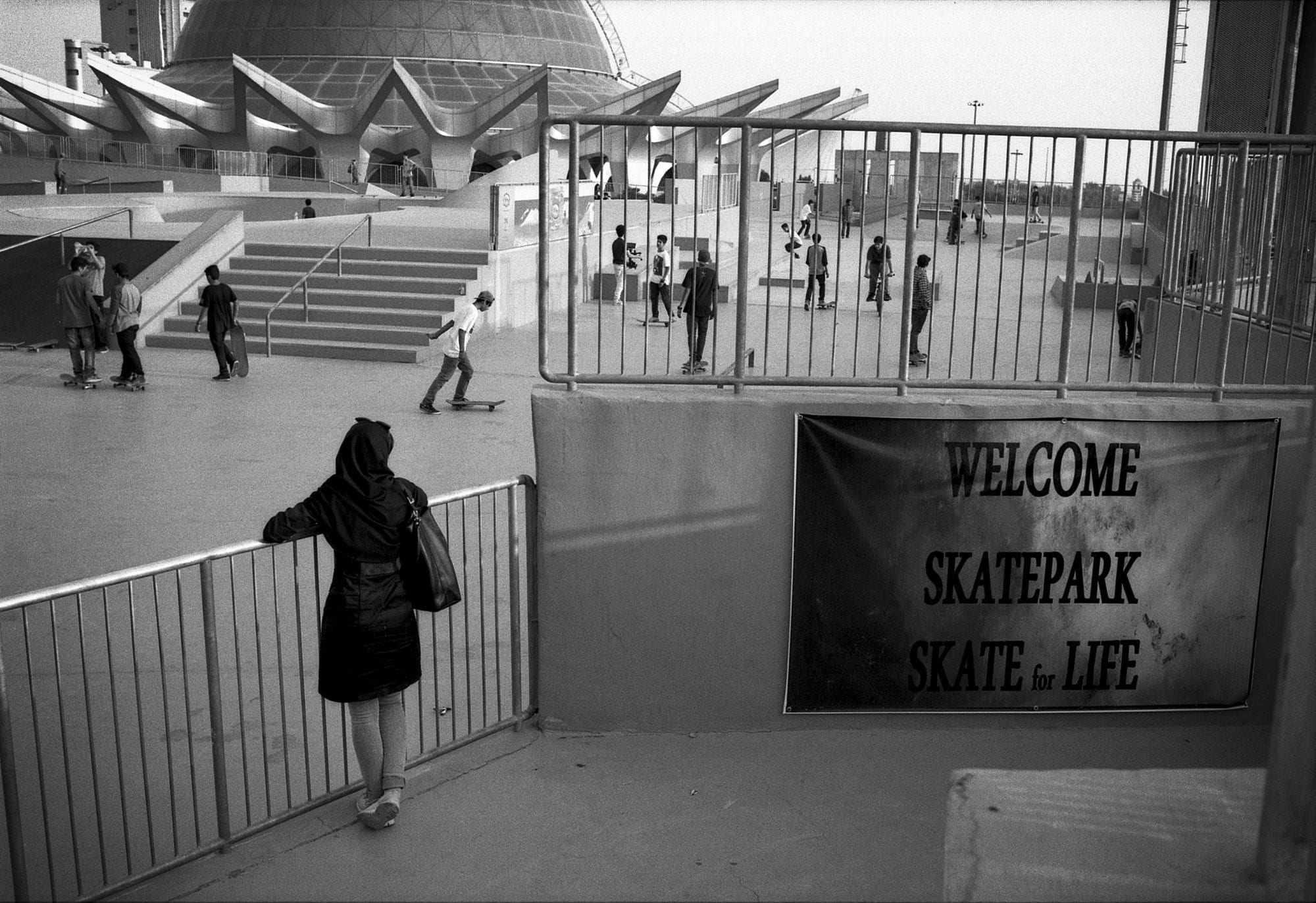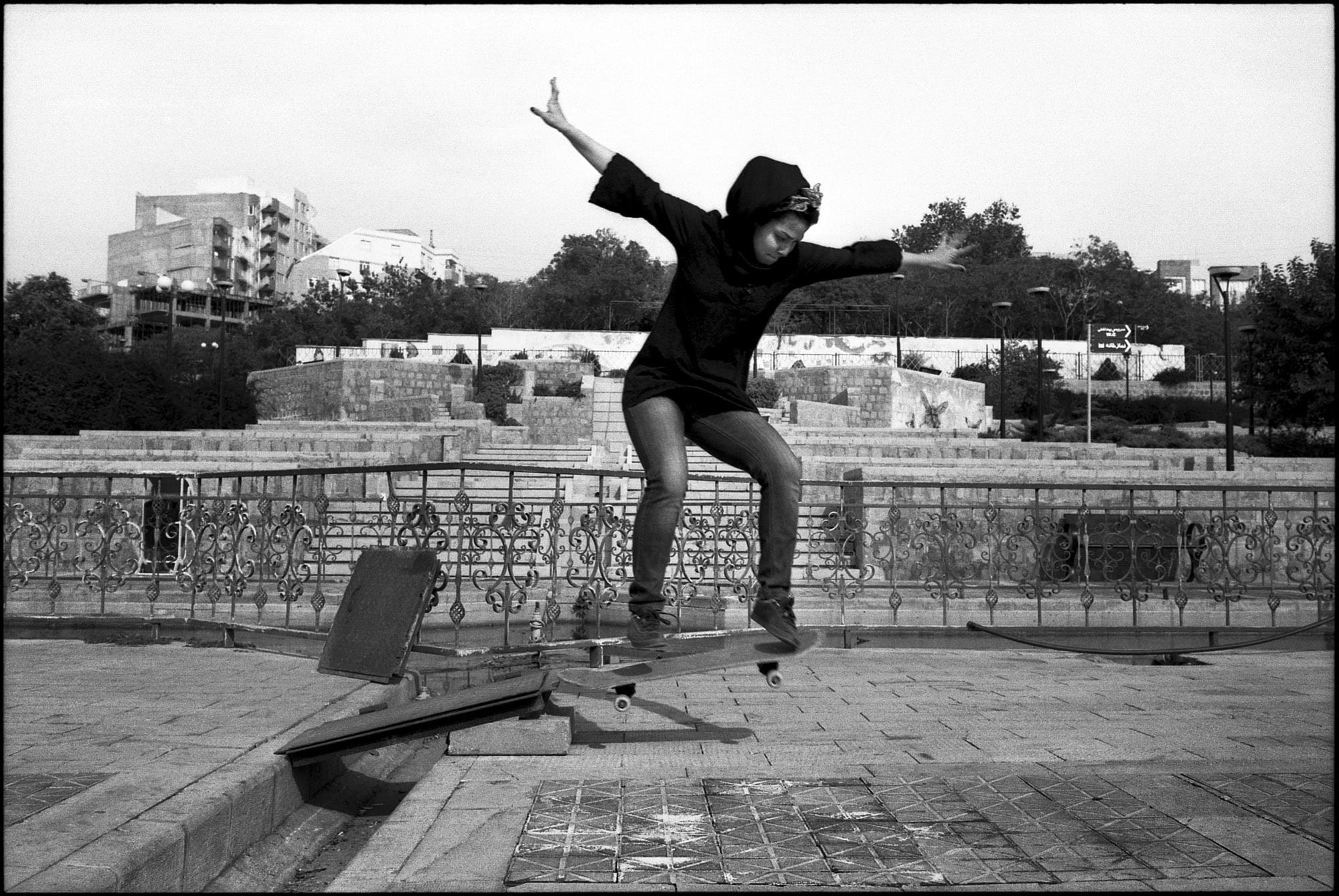 Though the mainstream media often portrays Iran as an outcast on the world stage, young Iranians long ago adopted an underground, more Western lifestyle. In September and October 2015, I was there to meet the skateboard enthusiasts of the Islamic Republic. As a fellow skateboarder, I accompanied them through eight towns and completely immersed myself in their daily lives.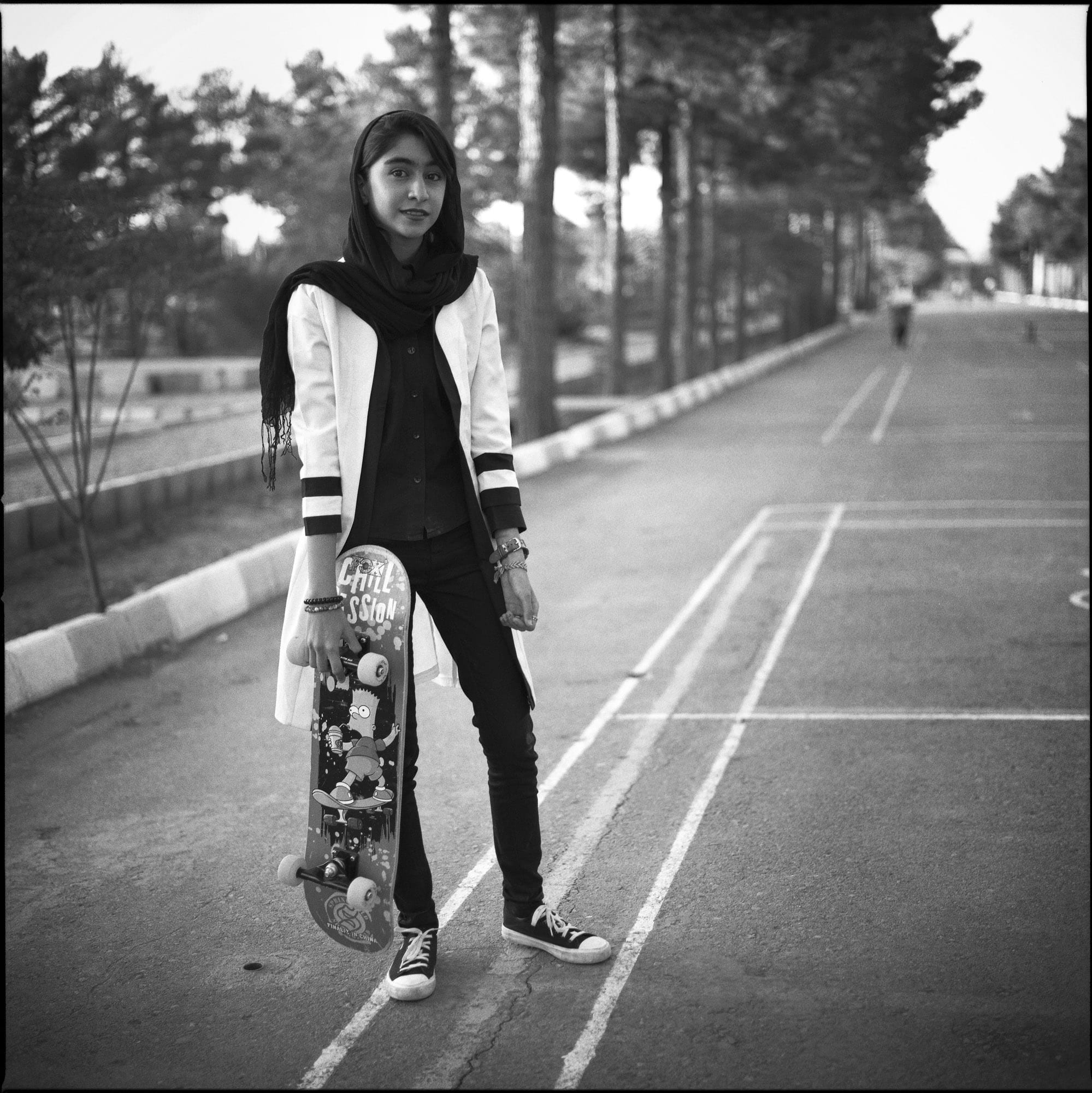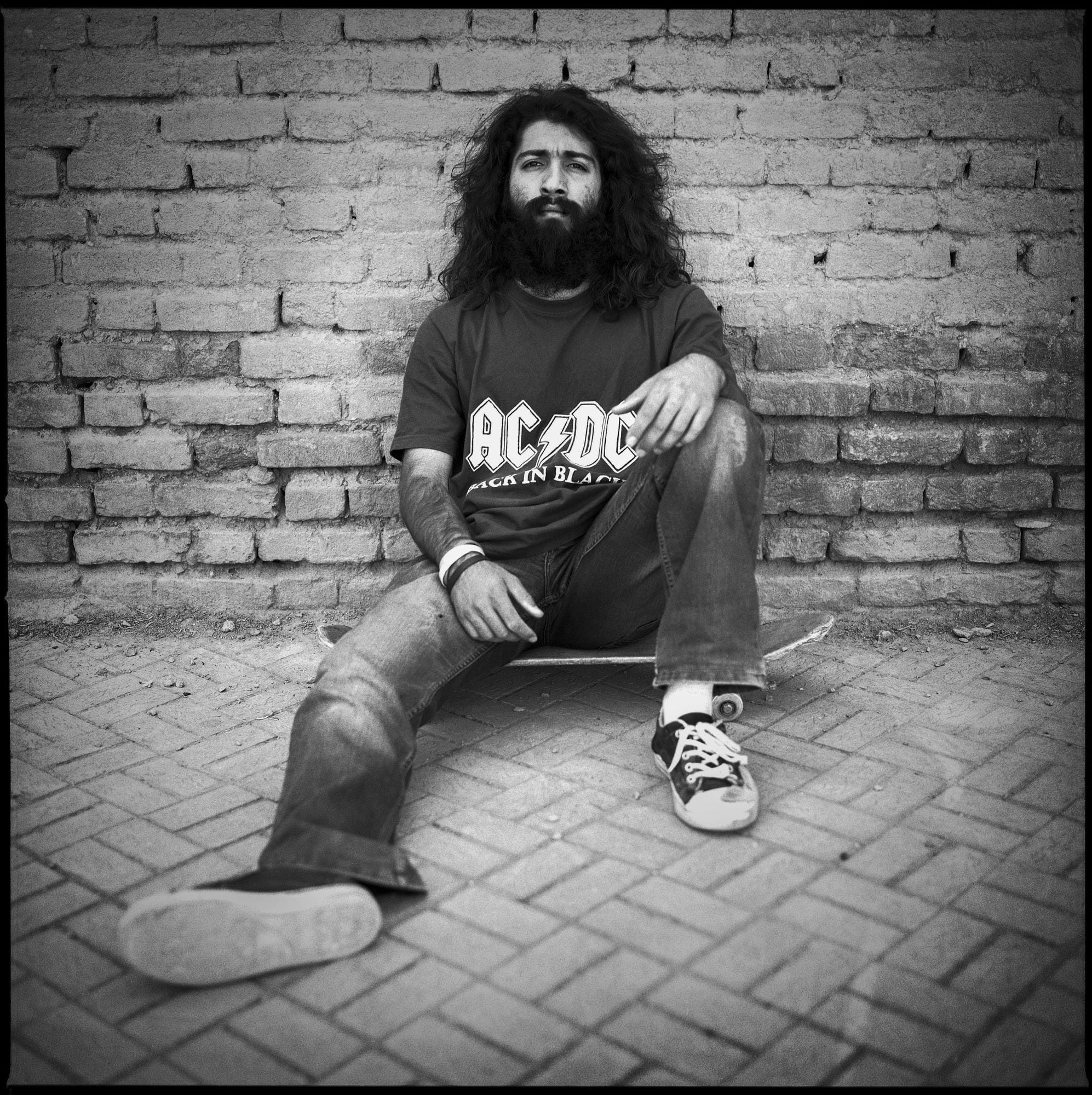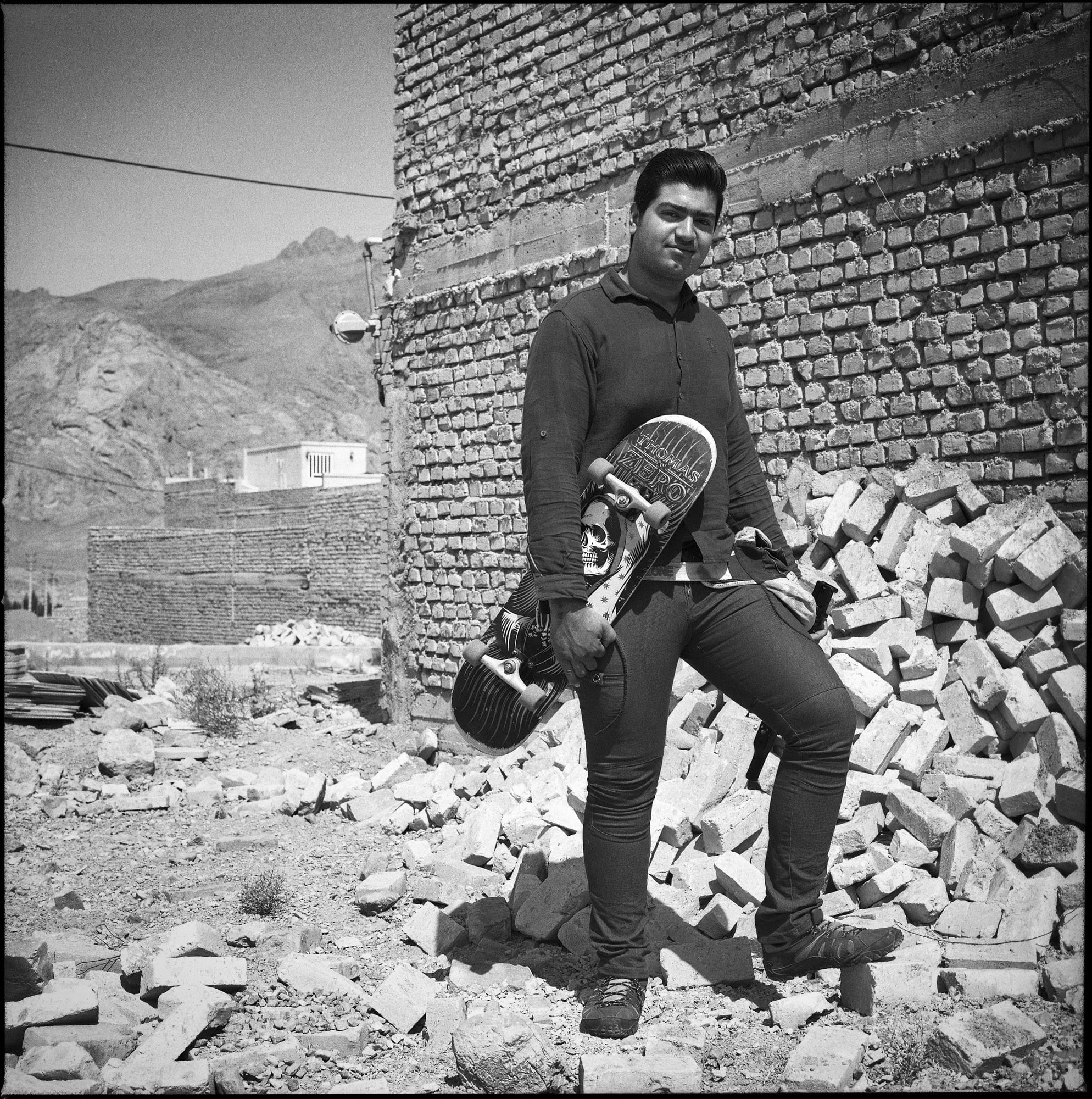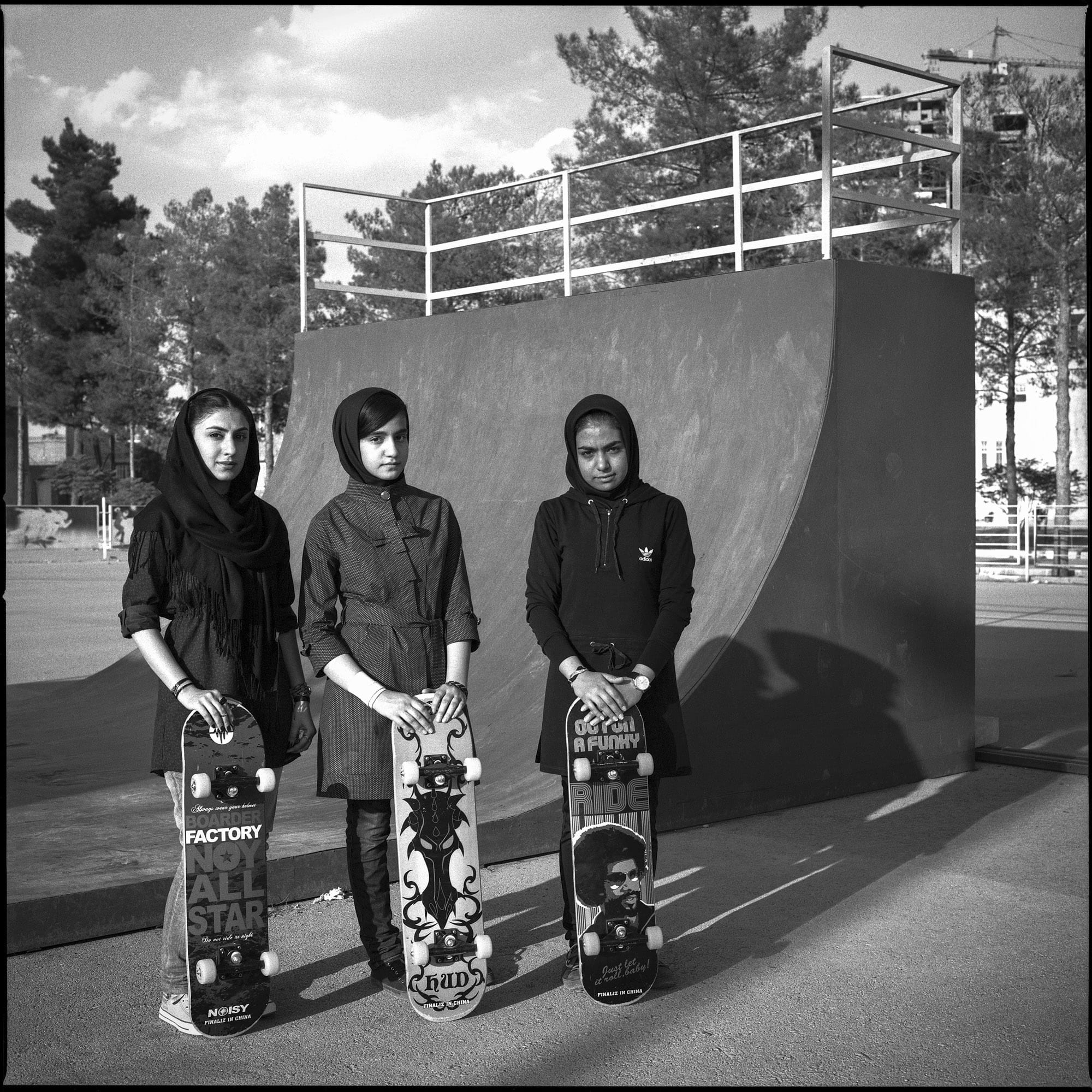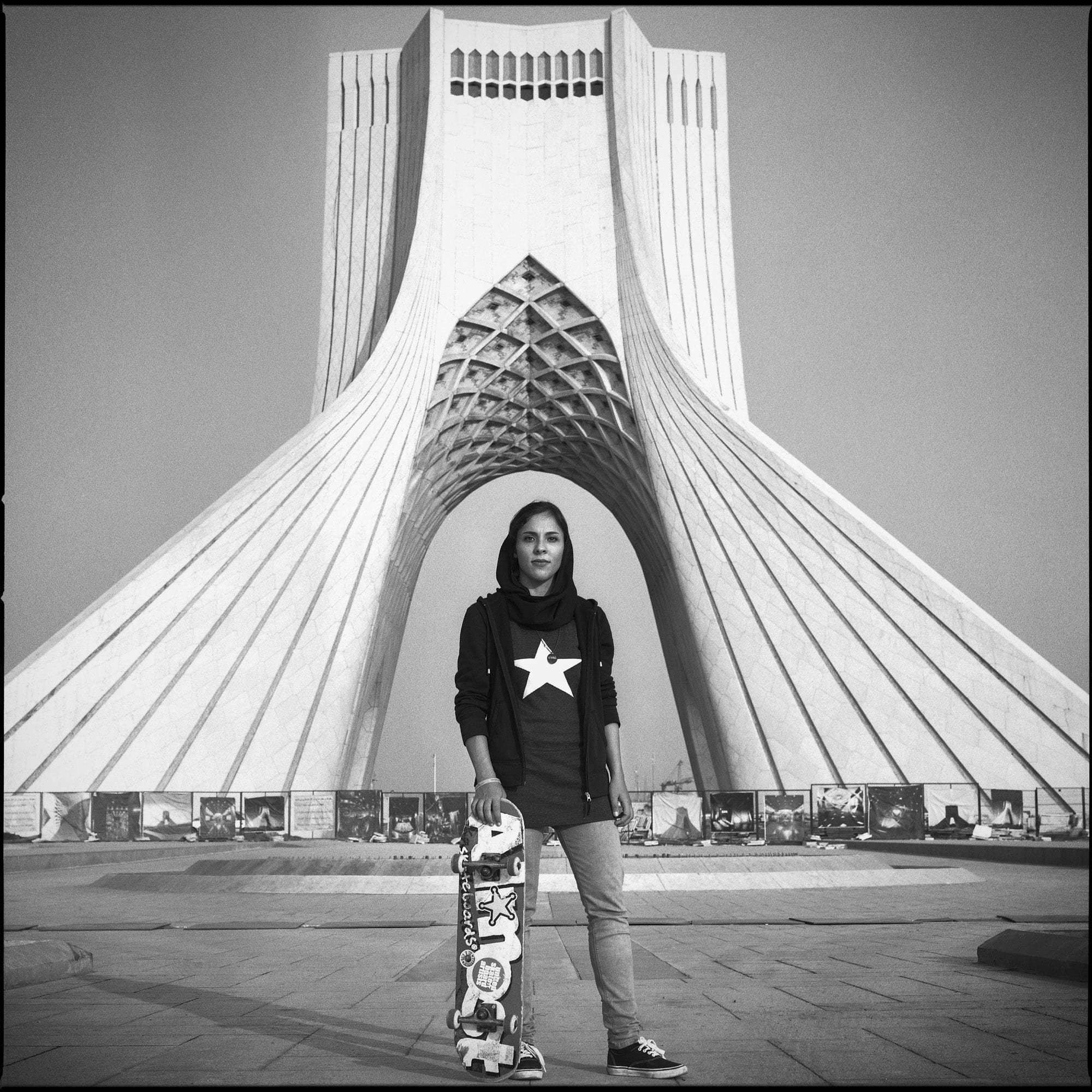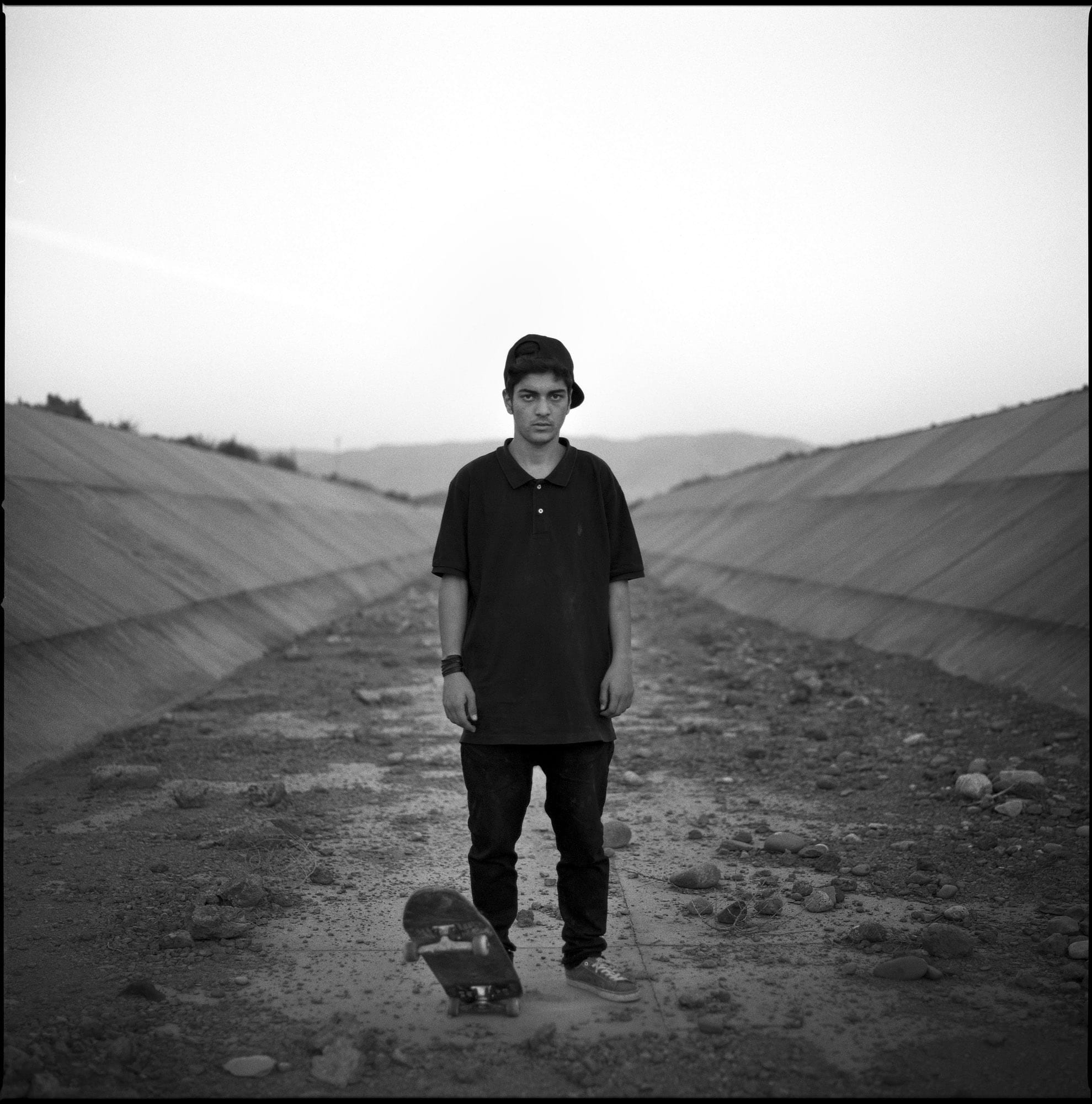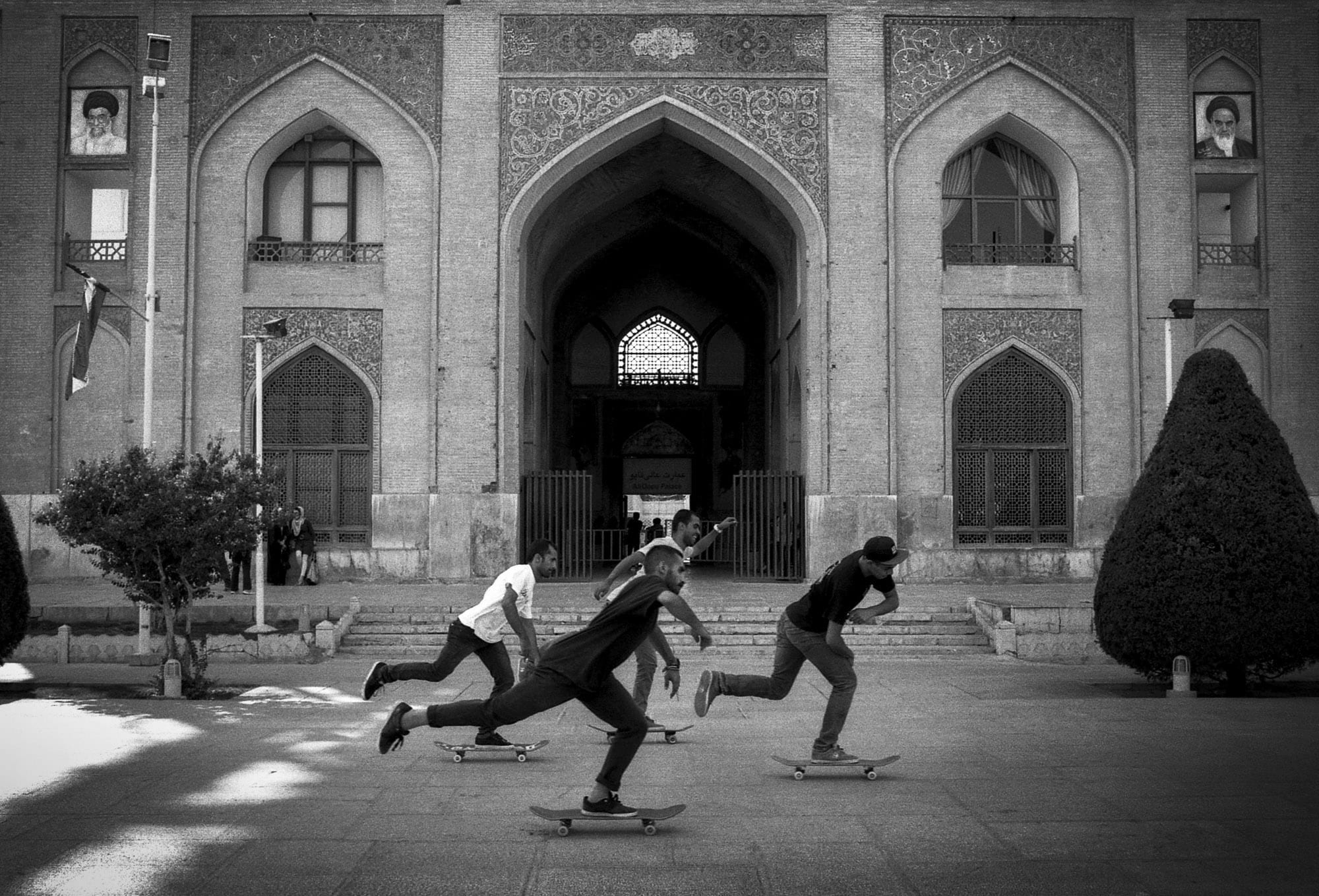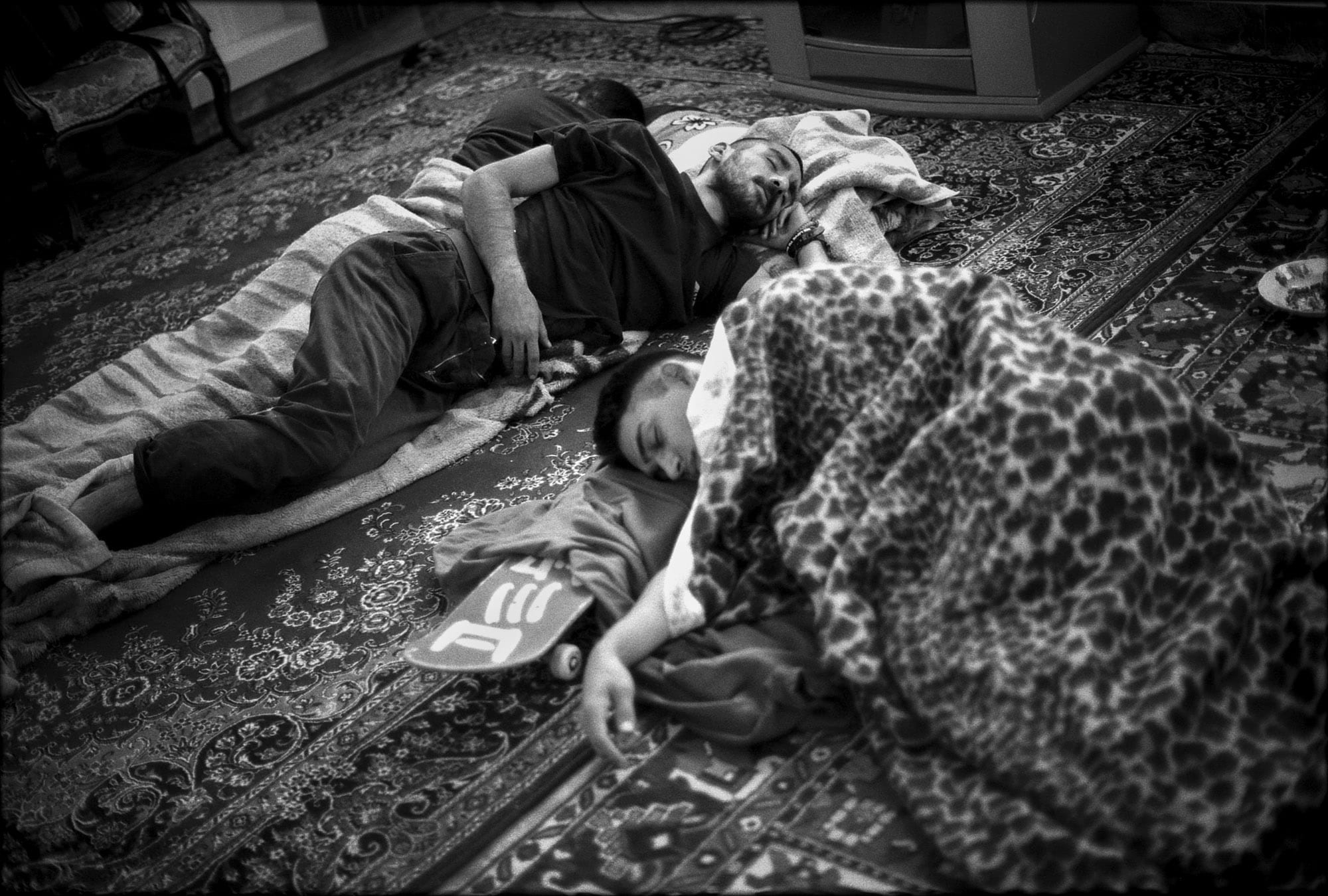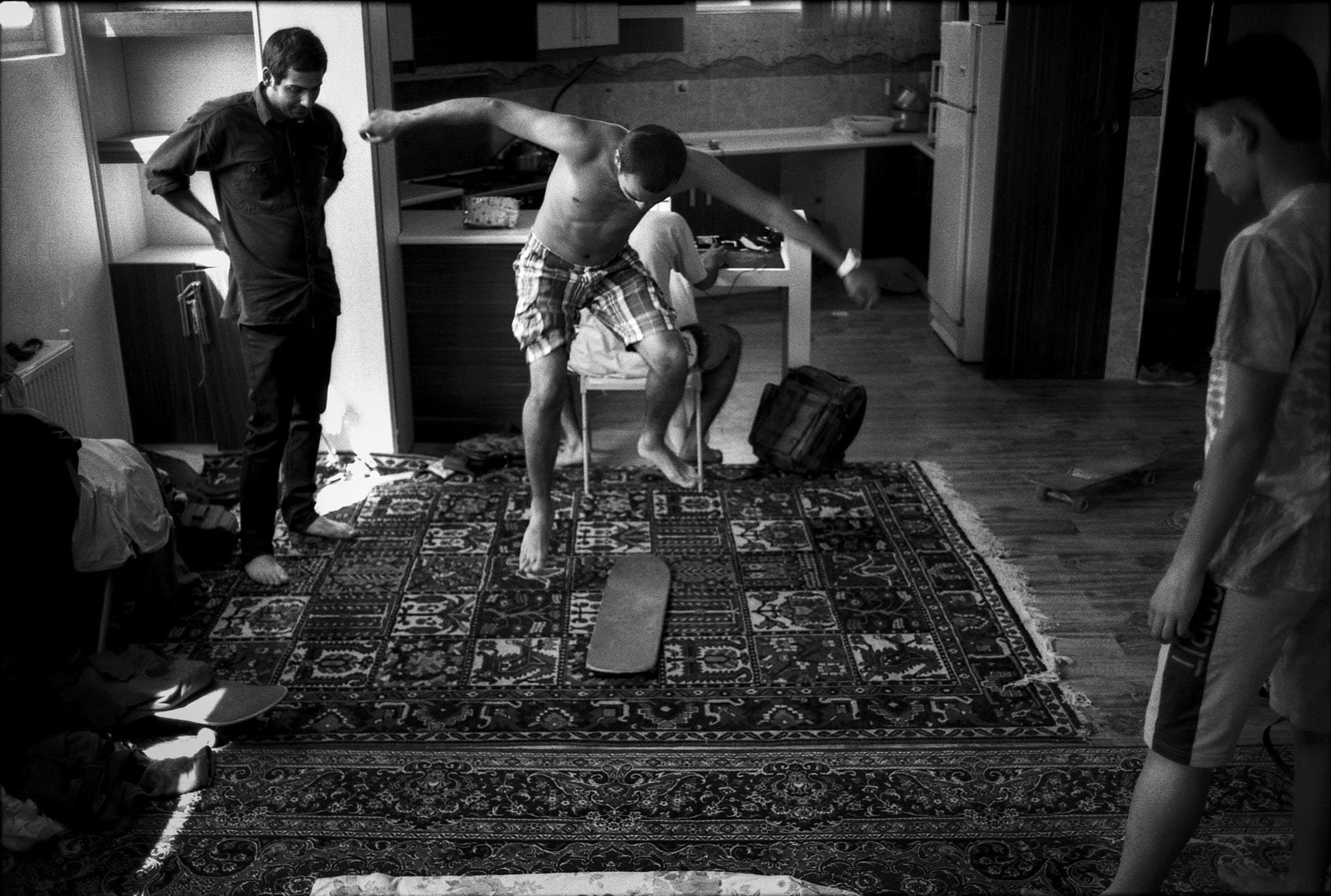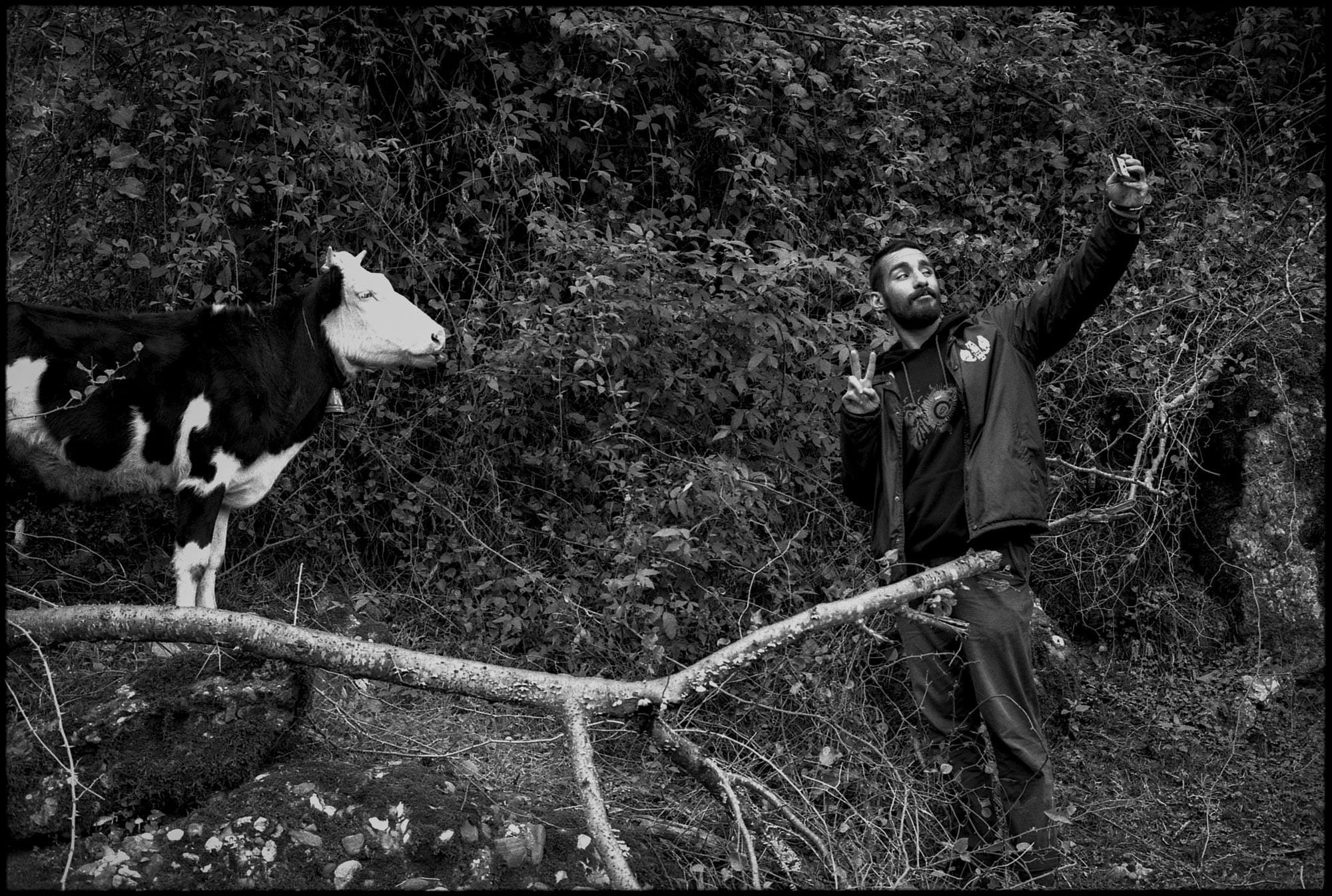 Between 15 and 25 years old and mostly students living at their parent's home, these skateboard fans number about 2,000 across the country. Given the difficulties concerning the import of products from the United States and the inflation which affects Iran, skateboarding is not accessible to all. "It's a costly hobby here. At the moment, it is a sport confined to middle and upper classes" points out Alireza, owner of the first skate shop of the country. While Tehran builds skate parks, other towns remain reluctant due to the perceived Western stigma of skateboarding. However, skateboarding is becoming more and more popular in Iran. It is even one of the few sports where genders intermingle. Wearing backwards caps atop discrete but compulsory veils, girls train with boys.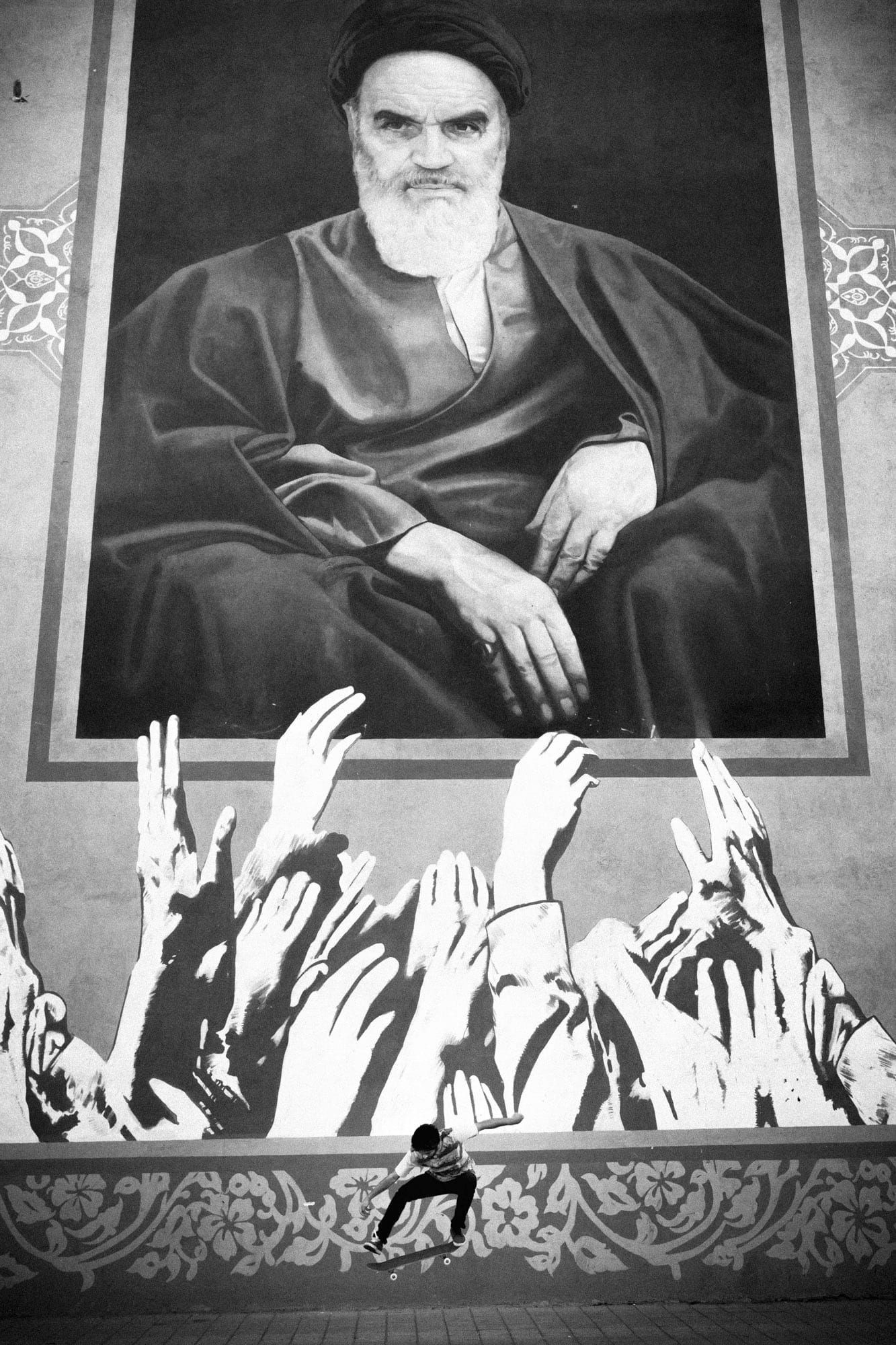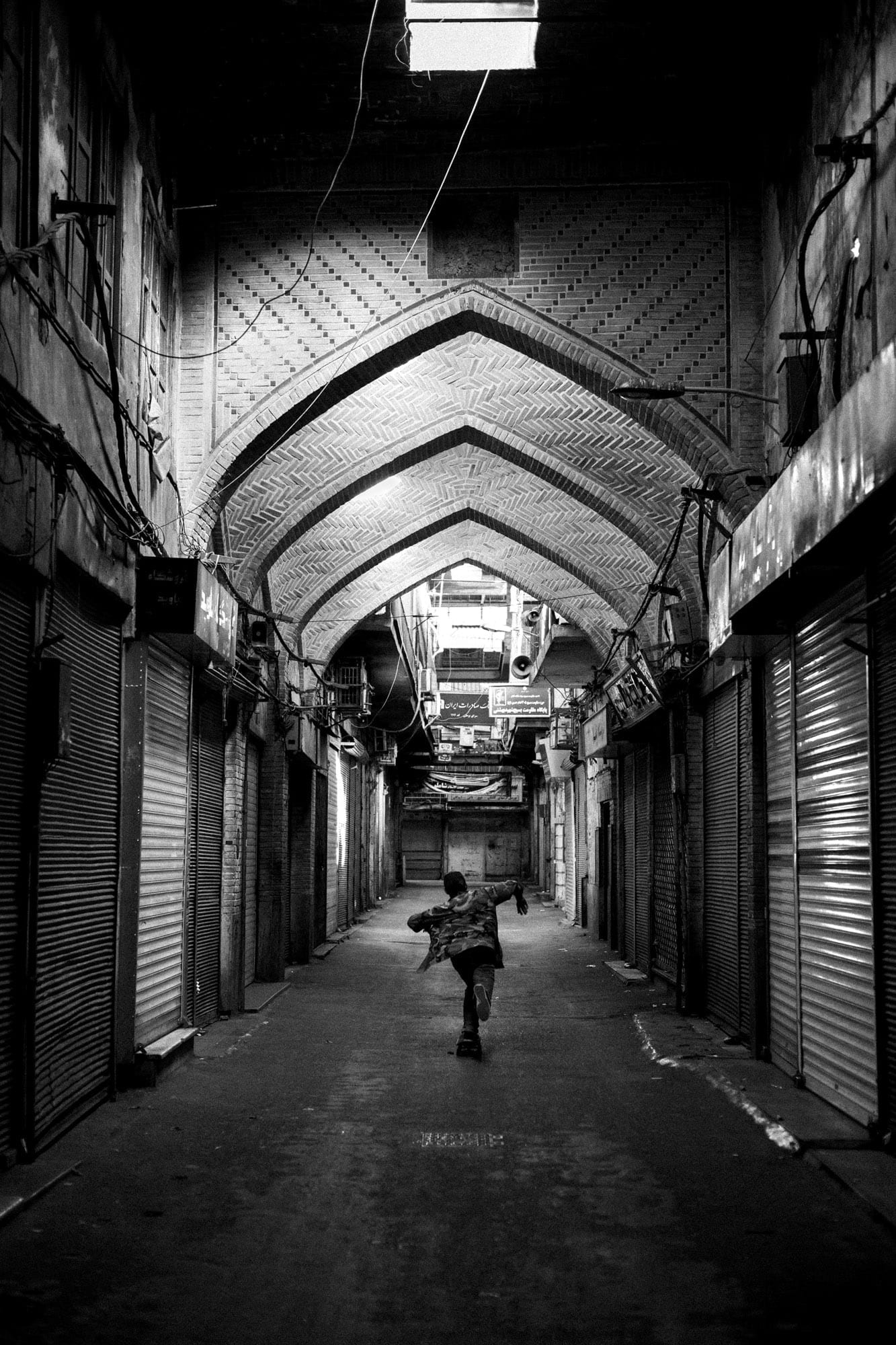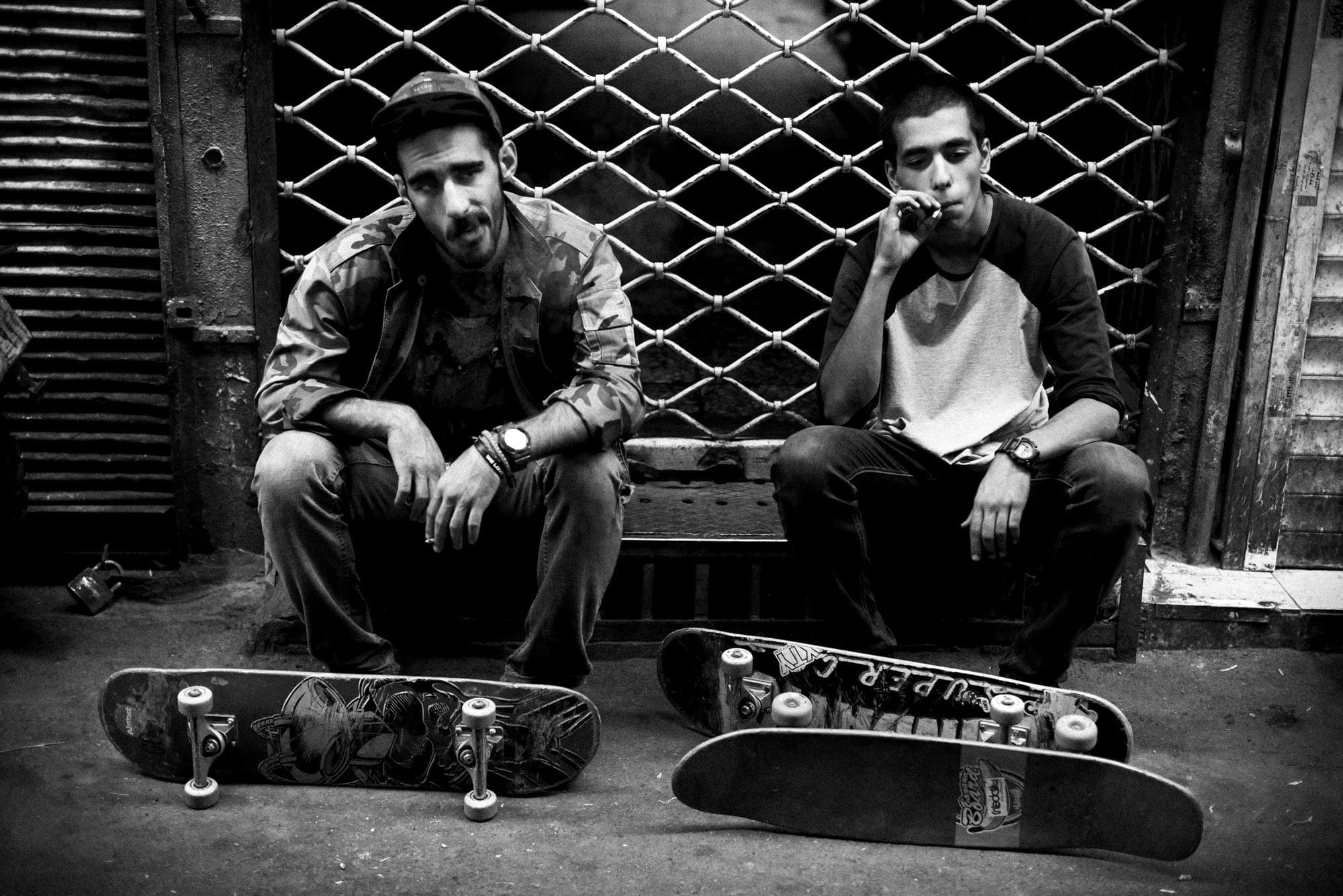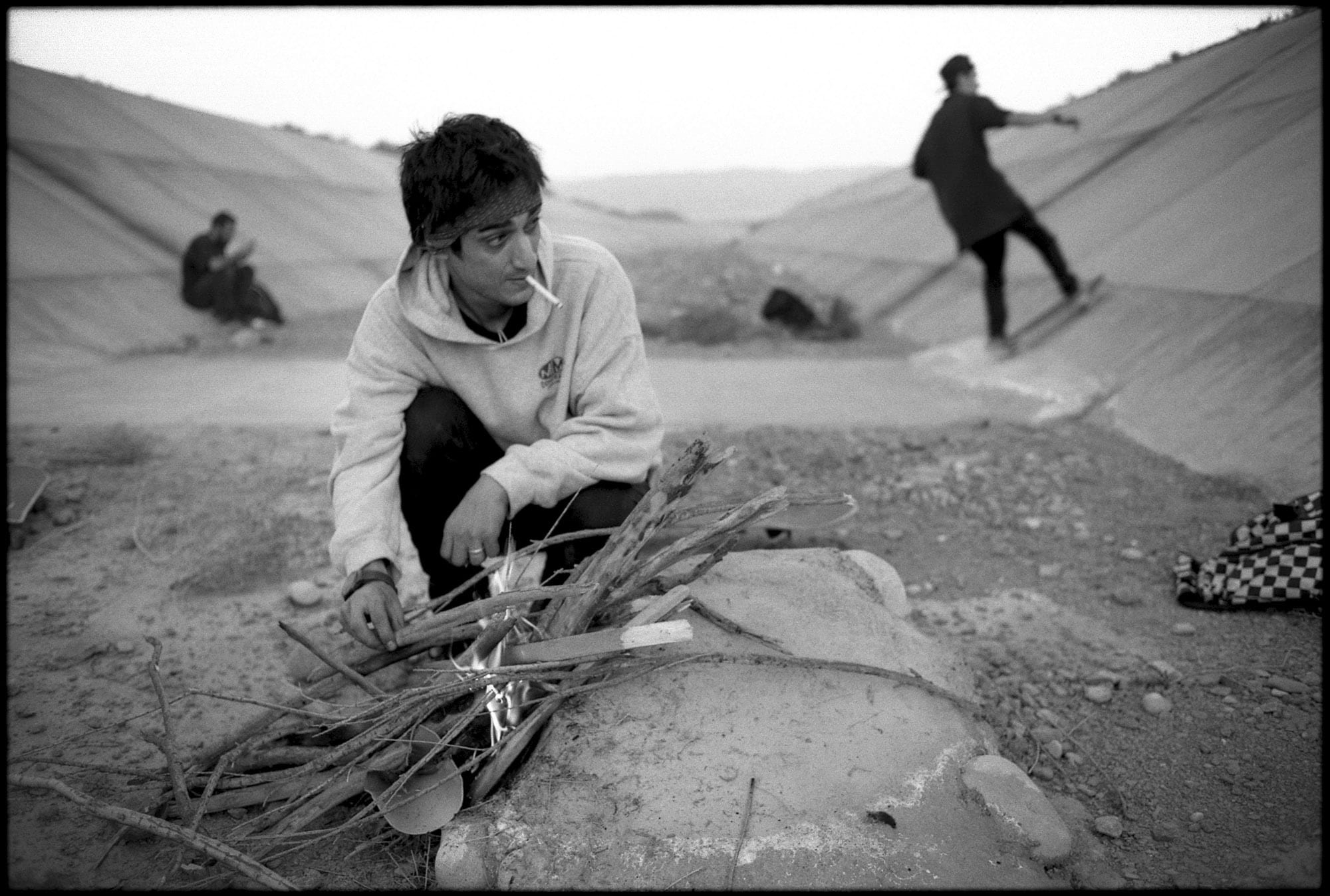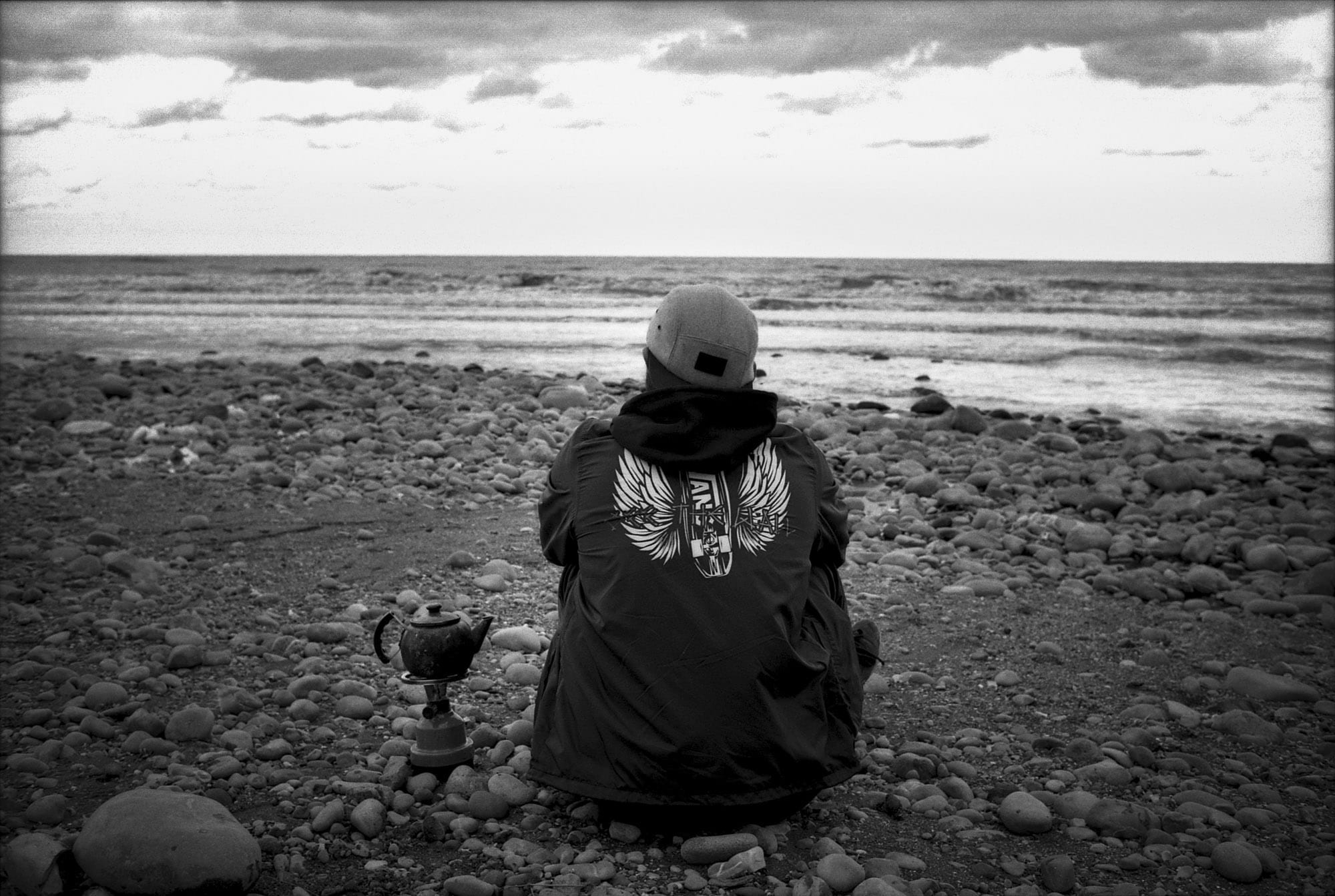 Open to Western cultures, these young Iranians would like to see their country reconcile with the world. Weaving between French Peugeot cars and Paykan from the time of the Shah, the road belongs to them. Taking us far away from Iran's mullahs and chadors, these skateboarders keep pushing towards West.