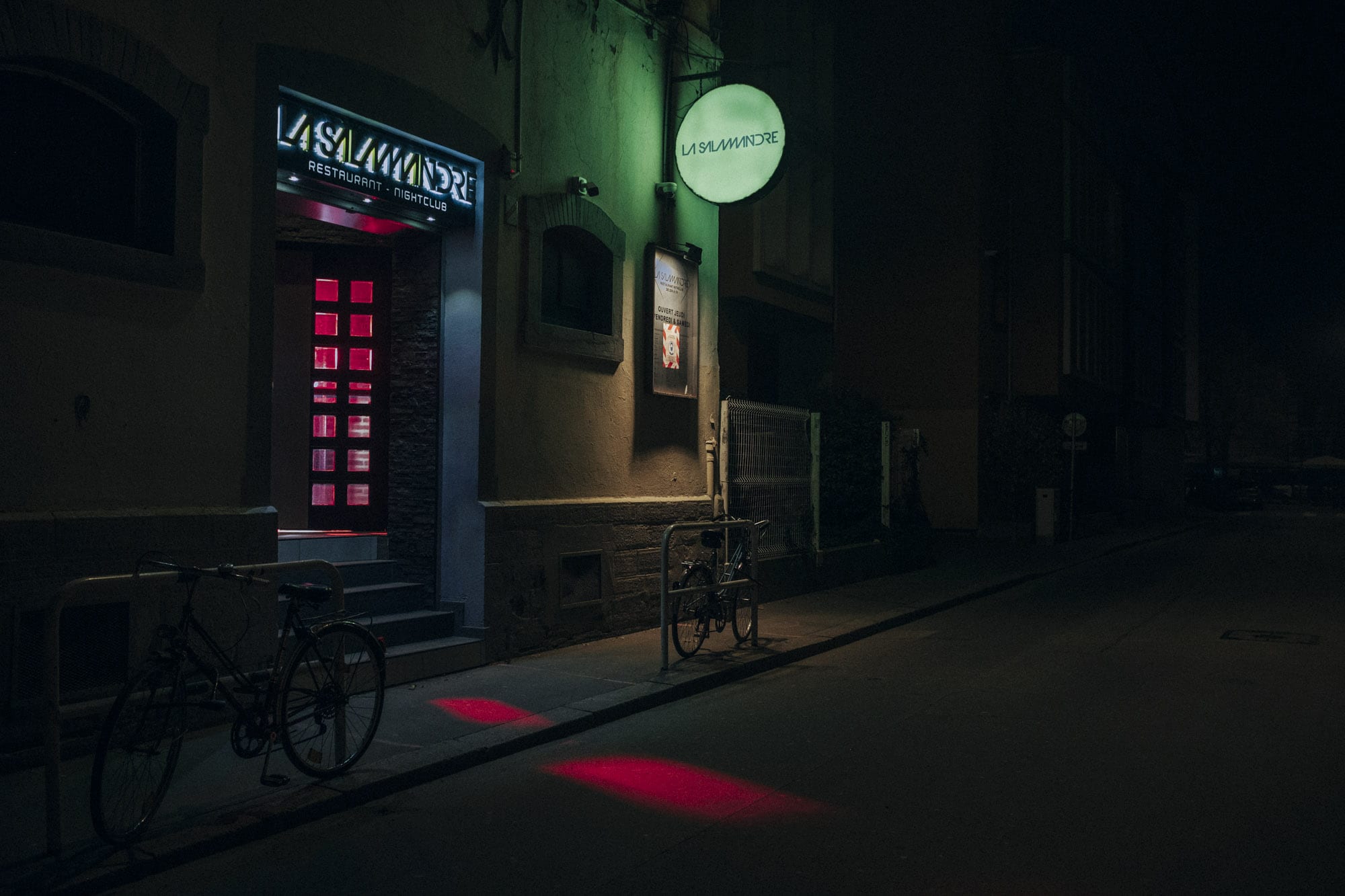 Blackout Saturday is a documentary work about the economic actors of the night world during the Covid-19 pandemic. Since 14 March 2020, this entire sector of activity has been at a complete standstill. Nightclubs are the only businesses that could not reopen their doors between the two national lockdowns.
Every Saturday night since November, I have been portraying nightclub owners in their establishments, along with other workers from this sector (DJs, dancers, barmaids, physiognomists, etc.) in their homes. Two spaces, one atmosphere: gloomy. According to the National Union of Discotheques and Leisure Venues (SNDLL), nearly a third of the 1,600 nightclubs in France could go bankrupt if they do not reopen in the coming months. Nightlife is a sector for artists and enthusiasts. The impossibility of working not only has disastrous economic consequences, it also causes great psychological distress.
The music has stopped. The disco balls are gathering dust. The party is definitely over. However, anger is rising. If the prophesied economic and social cataclysm comes true, the atmosphere may well become electric. But not on the dancefloor this time.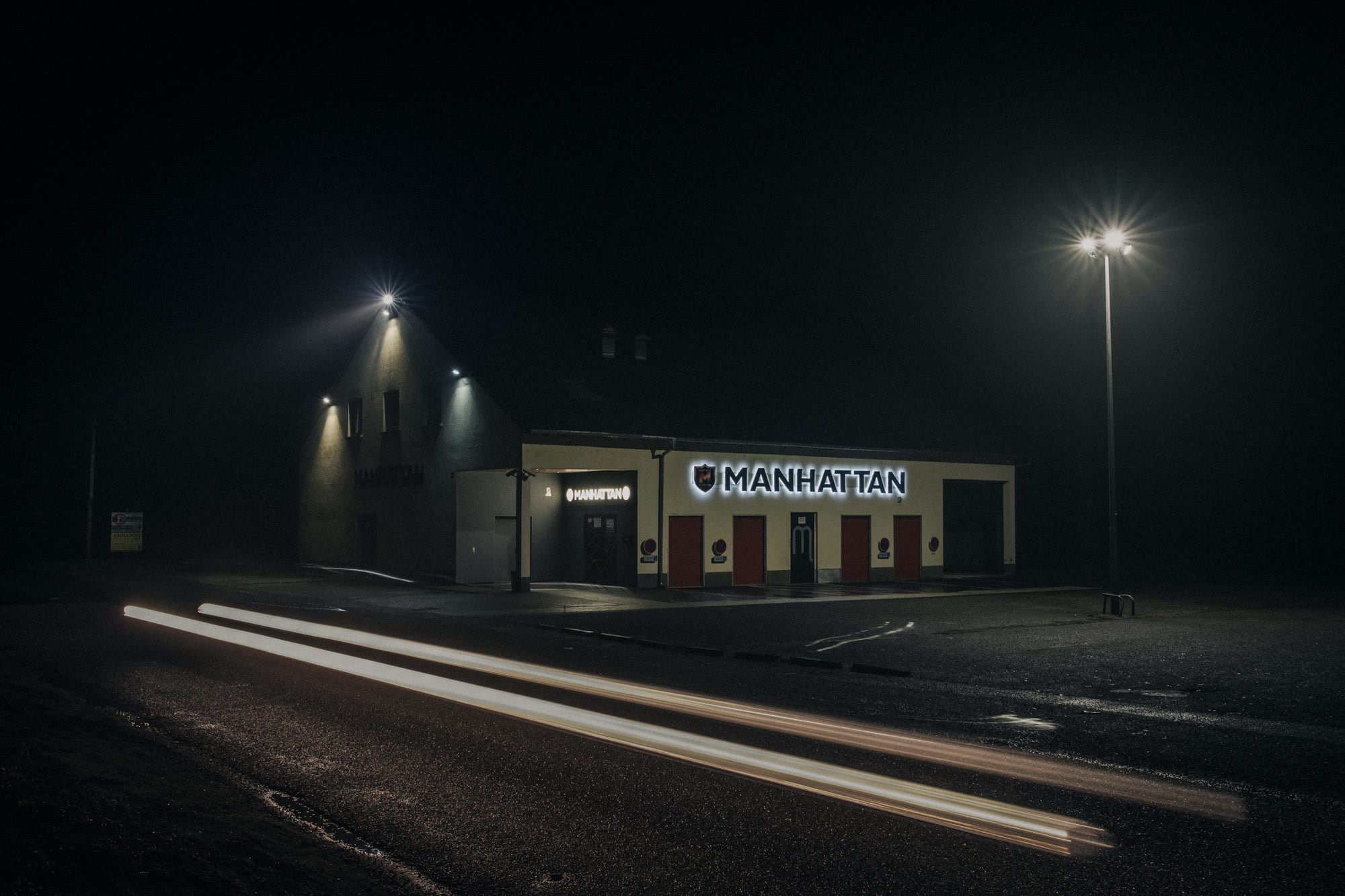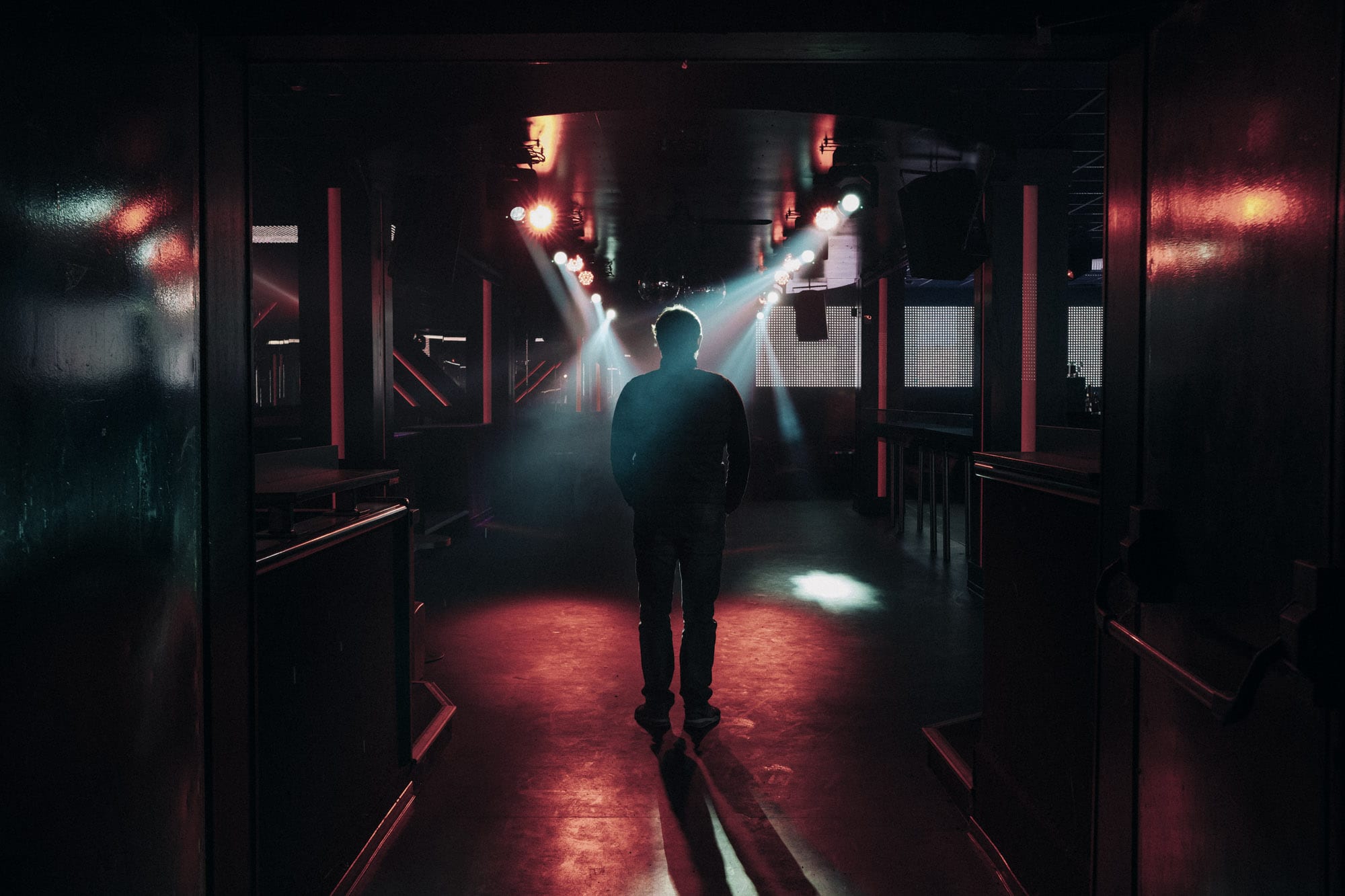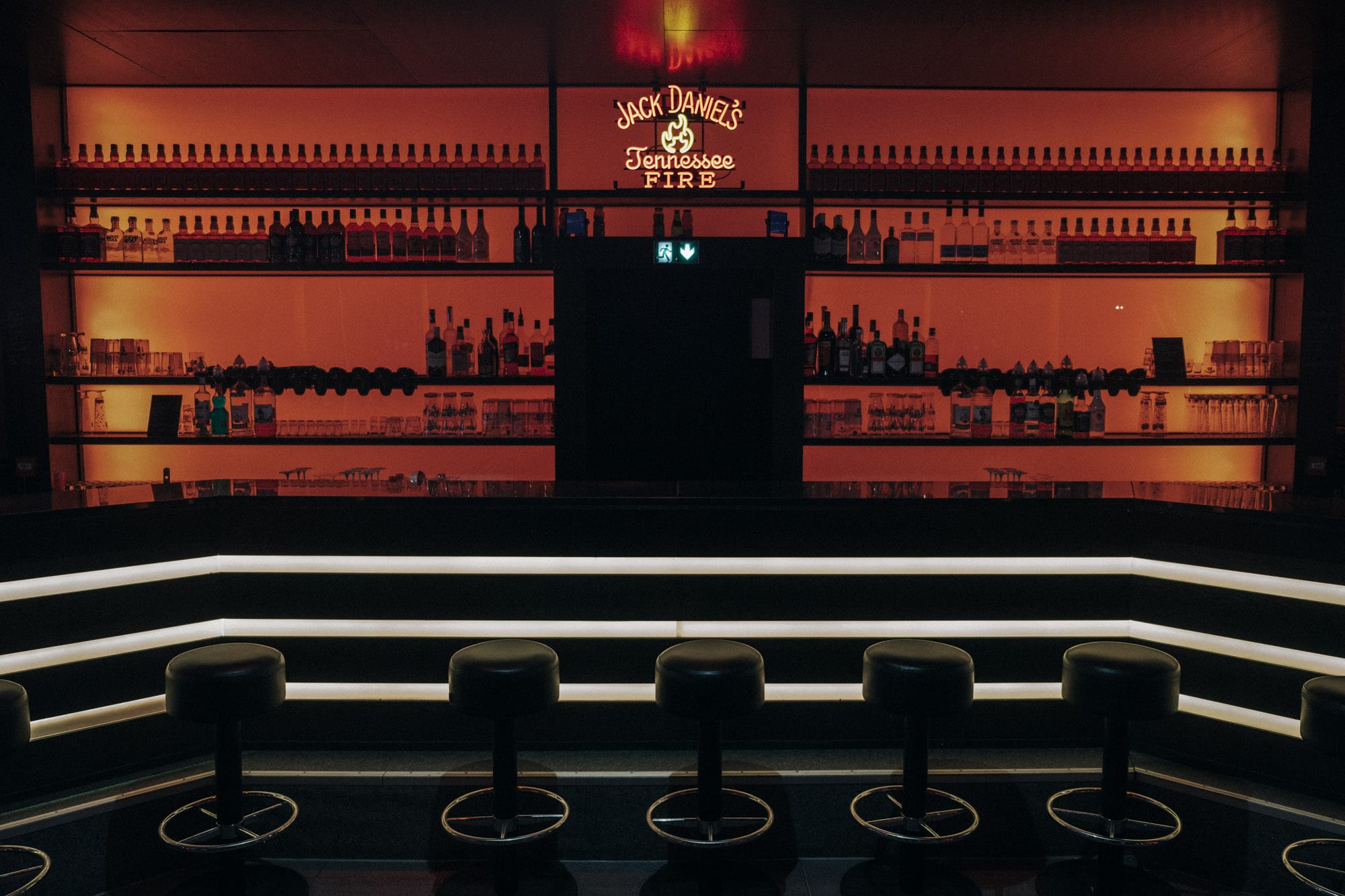 On the edge of a road cutting through the misty woods of the Alsatian countryside, cars no longer stop at the Manhattan car park. This nightclub was opened by the Stoeffel family in 1982. The son, who now runs the business, talks about a family and multigenerational club: "Many of the older members met their wives in this nightclub." Love at first sight on the dancefloor and the first kisses under the disco ball will have to wait a little longer, as Hervé is not counting on reopening his establishment before 2022.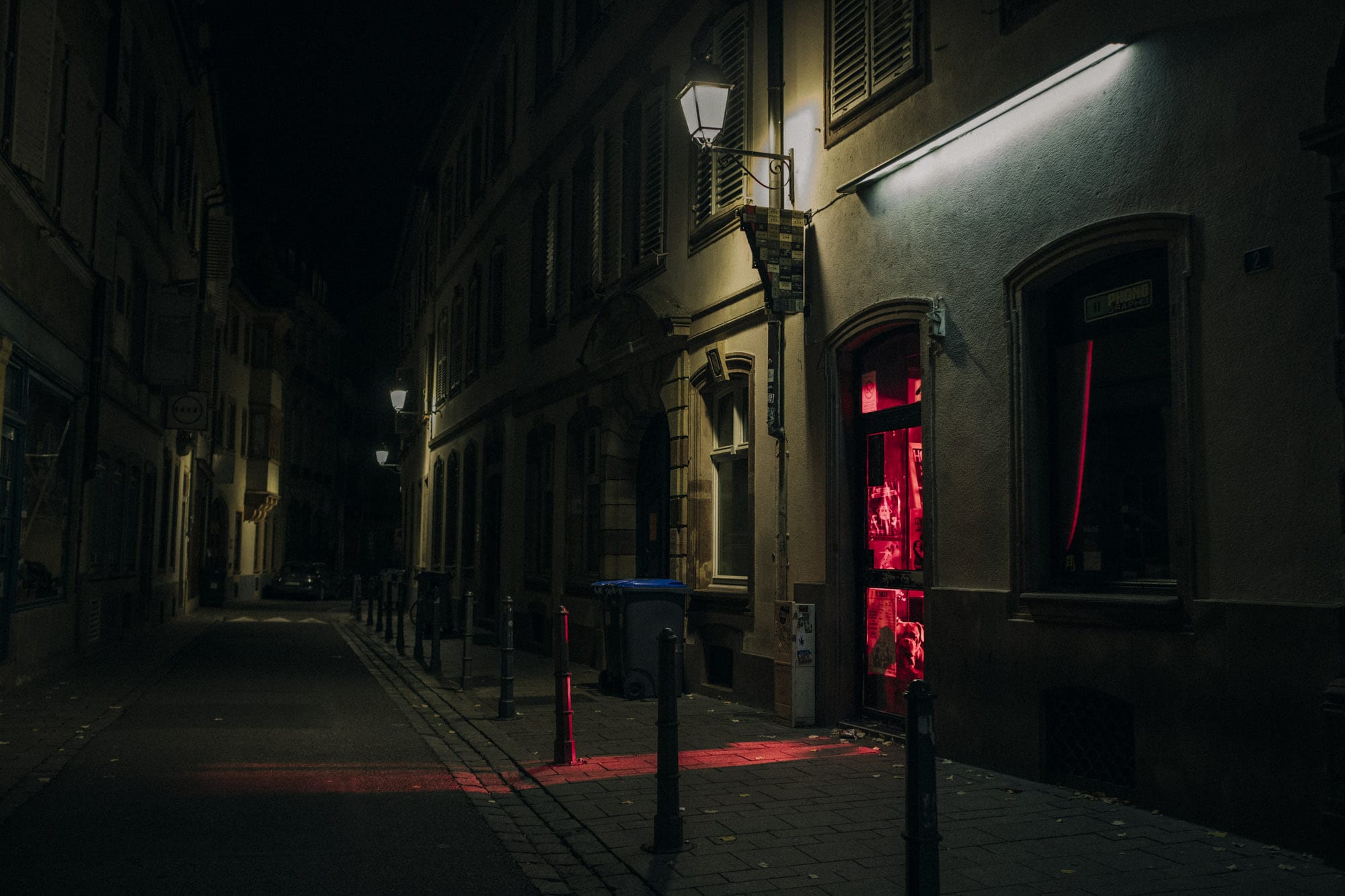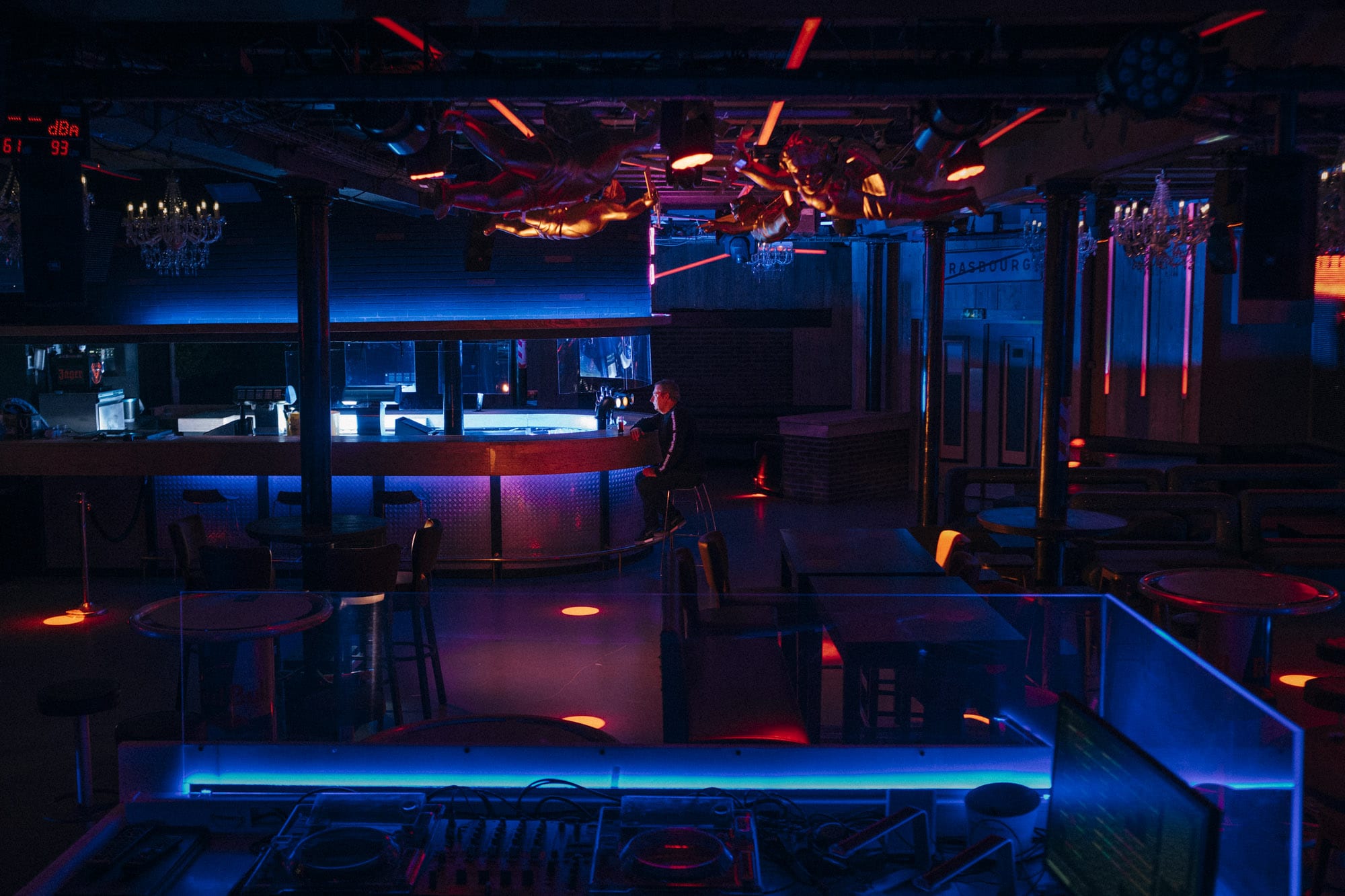 Jean-Luc Matern was able to welcome customers between the two lockdowns because his nightclub was authorised to open as a bar. For 4 weeks, he enforced strict sanitary rules: access by reservation only, hydroalcoholic gel at the entrance, compulsory masks, a list of customer contact details, spaces marked on the floor for each seated group, plexiglass at the bar… At the end of this experiment, none of his employees tested positive for the coronavirus.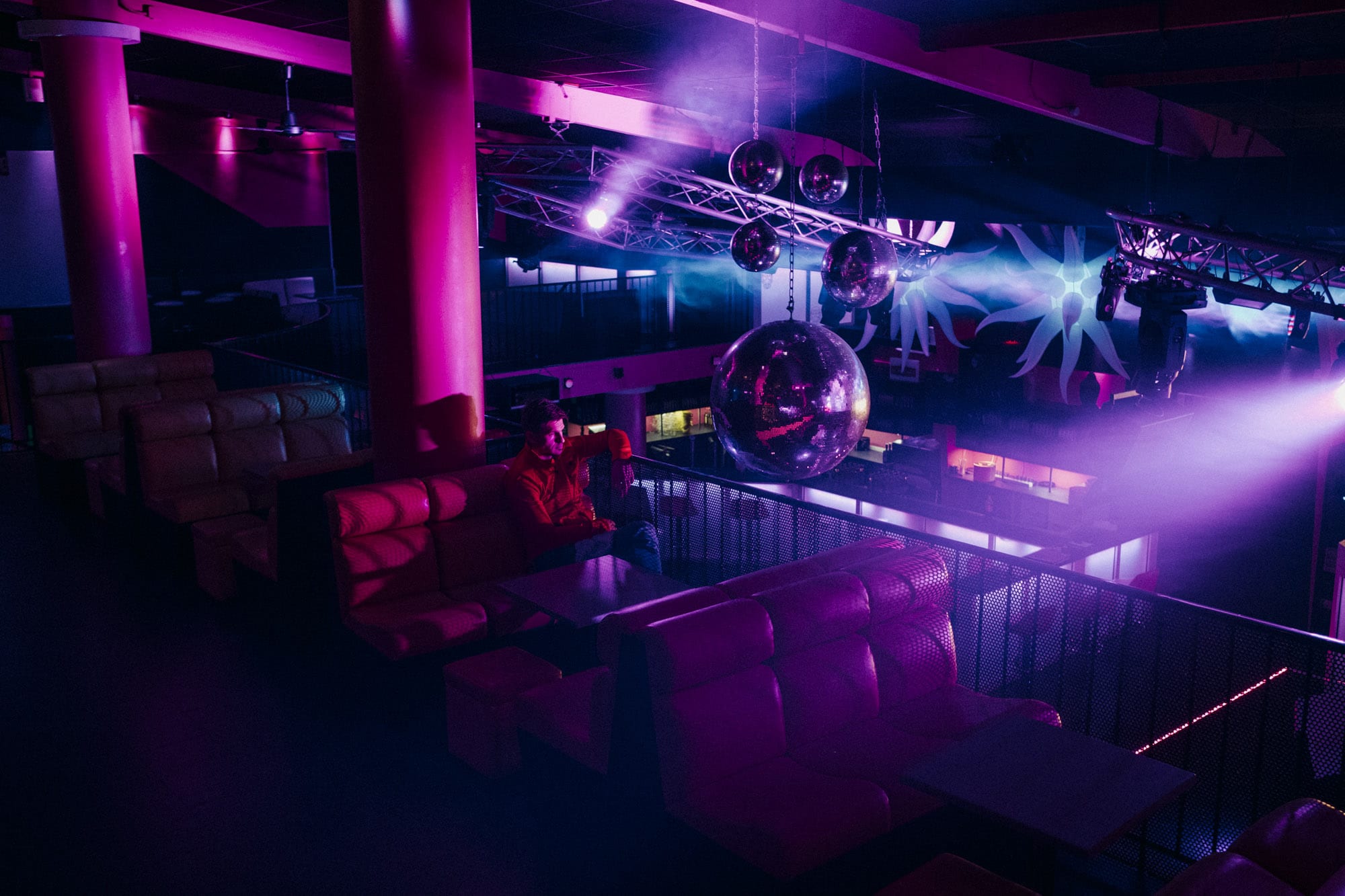 Christophe Schaendel, DJ and owner of the Acropole in Surbourg, released the song Résistance: sans discothèque… pas de fête! (Resistance: no disco… no party!) on social networks to express the anger and distress of club owners: "I'm not the kind of person who goes up to Paris to break windows. I use the weapon I have at my disposal: the music". The difficulties he encounters are not only economic. They are also psychological. Christophe does not hide the fact that he has consulted a psychologist several times since the outbreak of the pandemic.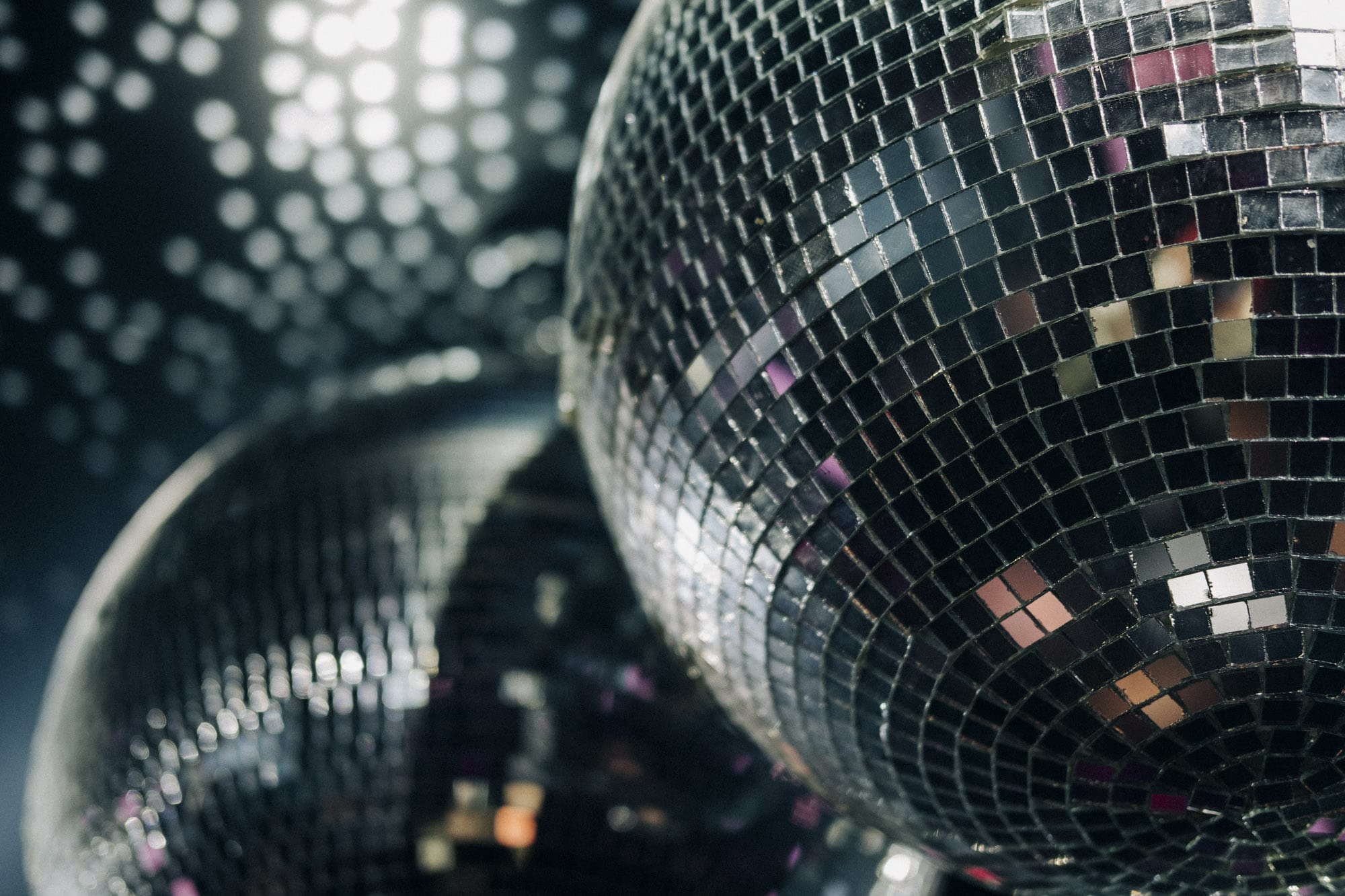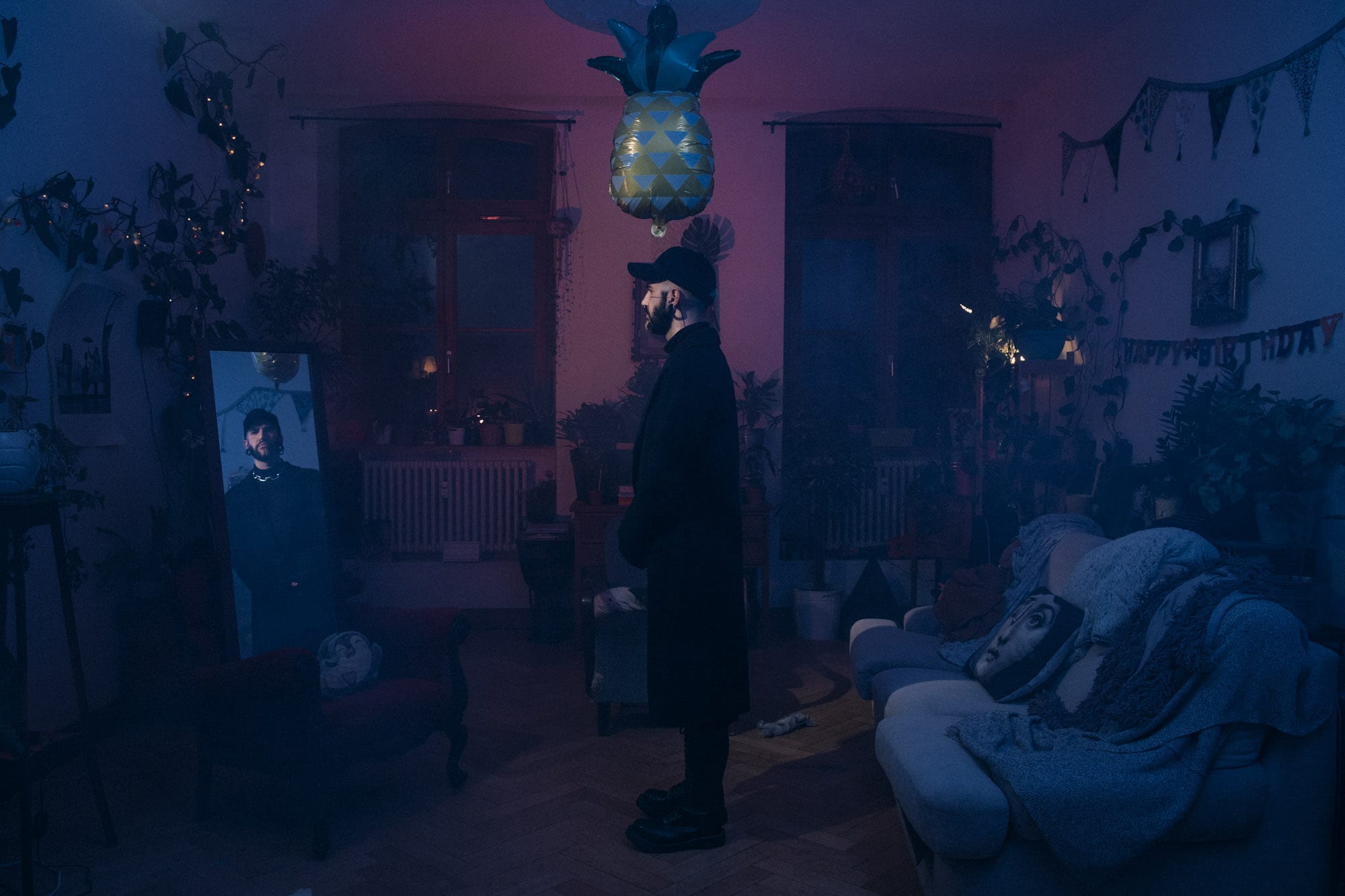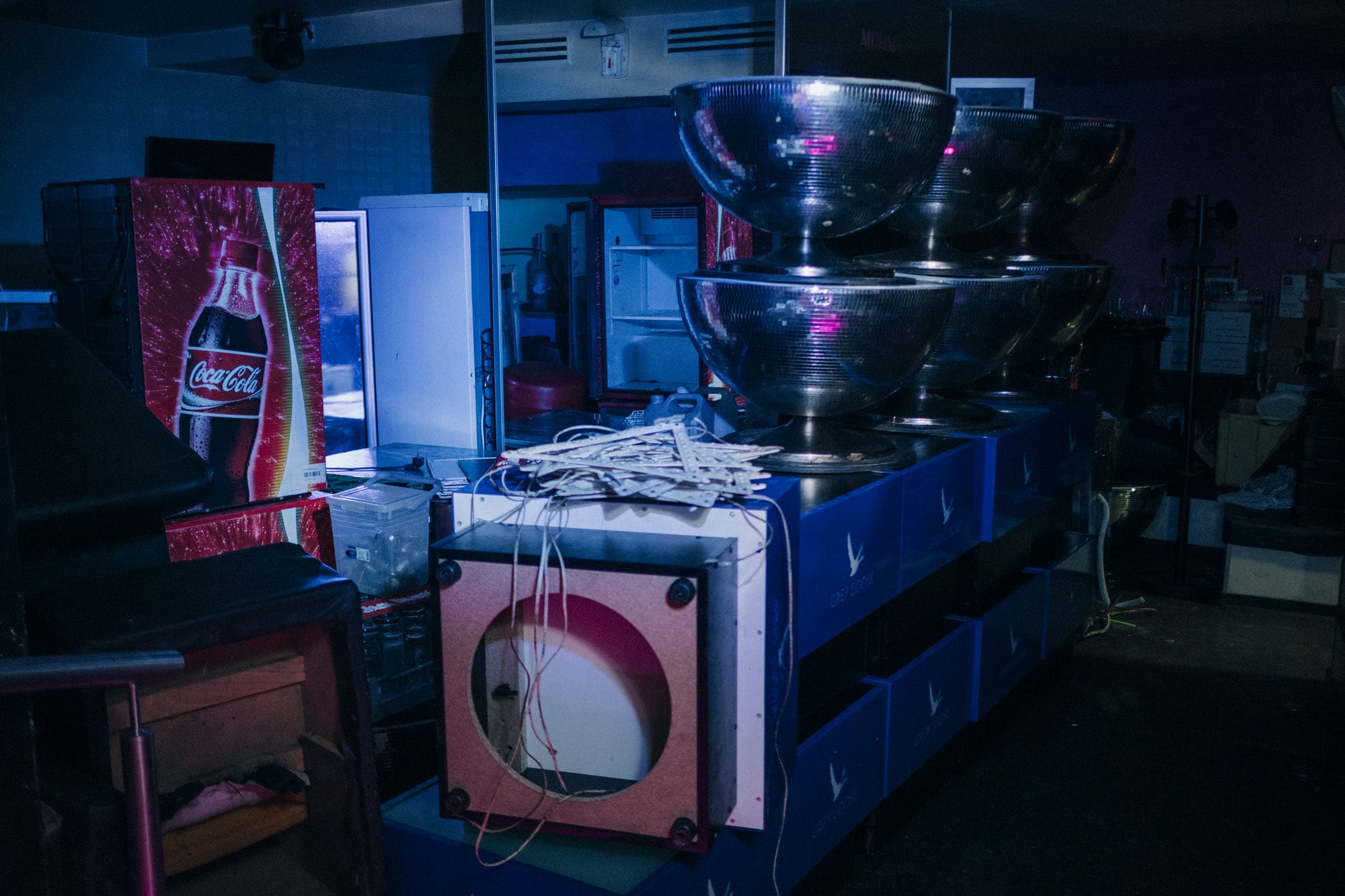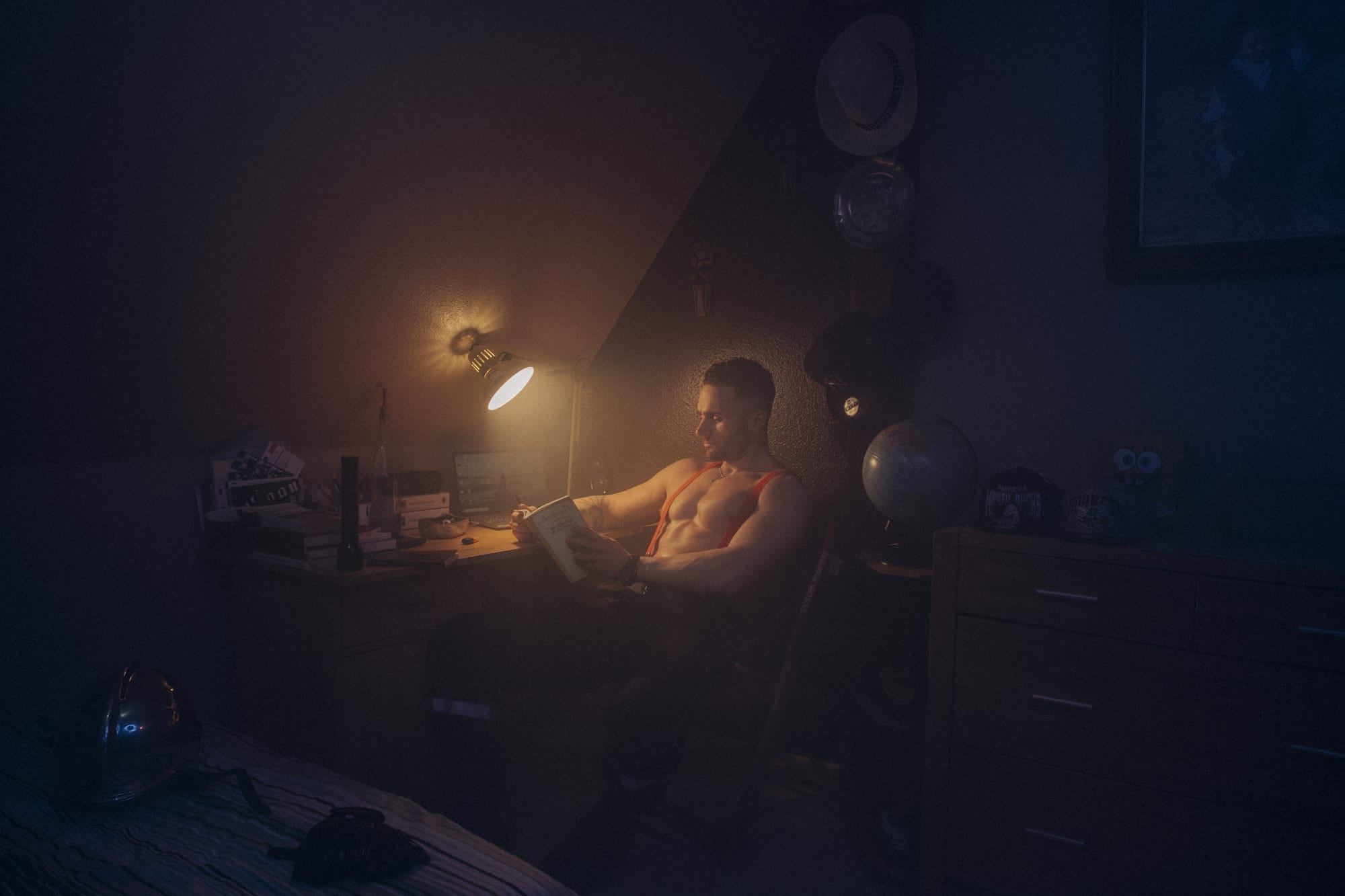 Enzo talks about himself as having an atypical CV. With several master's degrees in law and philosophy, he taught as a lecturer at the Faculty of Law in Strasbourg during the week and worked at weekends as a go-go dancer, Chippendale and stripper in nightclubs. He gives his opinion on the closure of these party spots: "I understand that health protocols had to be introduced, but I don't understand that we could have killed sectors that were fun sectors. Today, with most of the population down in the dumps, dancing could have been useful for people. "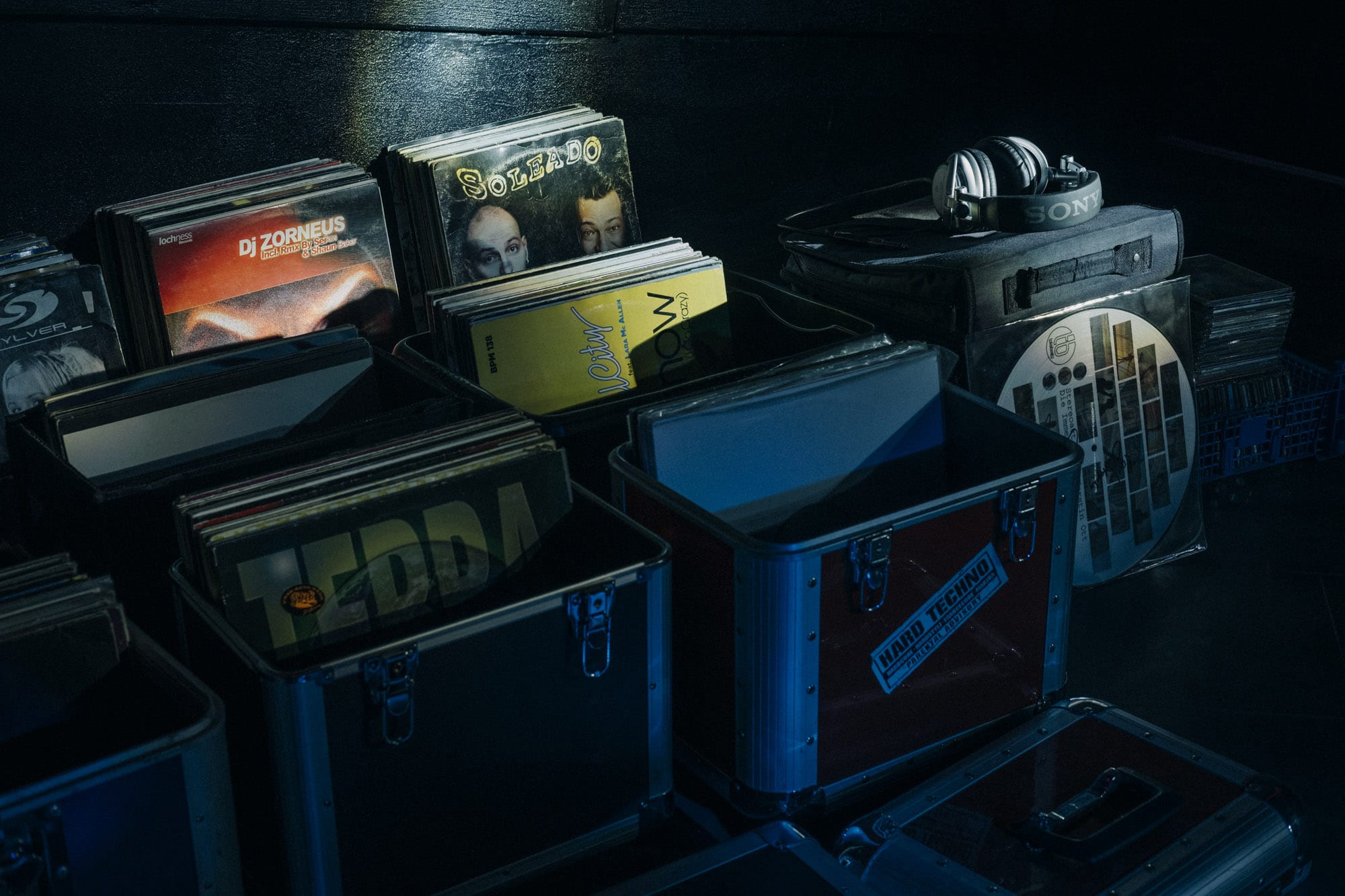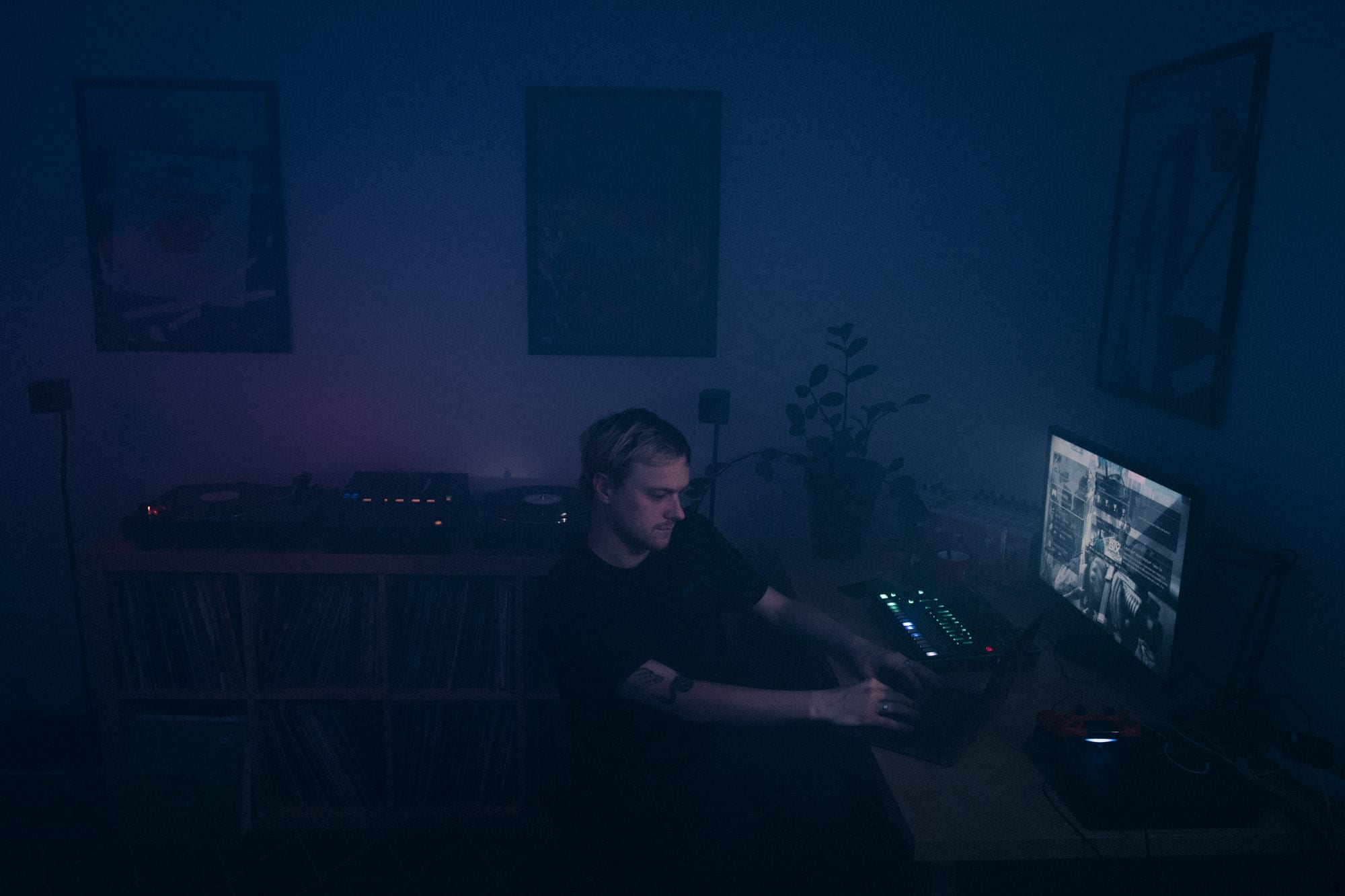 "People go out to clubs but don't realise that there is a whole economy behind it, a real industry that goes from the barman to the club manager, to the graphic designer who makes the flyer for the event, to the artist booker, to the distributor who presses the vinyl. There are many sectors affected by the closure of clubs. On TV, we talk a lot about museums and cinema, but that's not all culture is about, "explains Amadeo Savio, DJ and electronic music composer.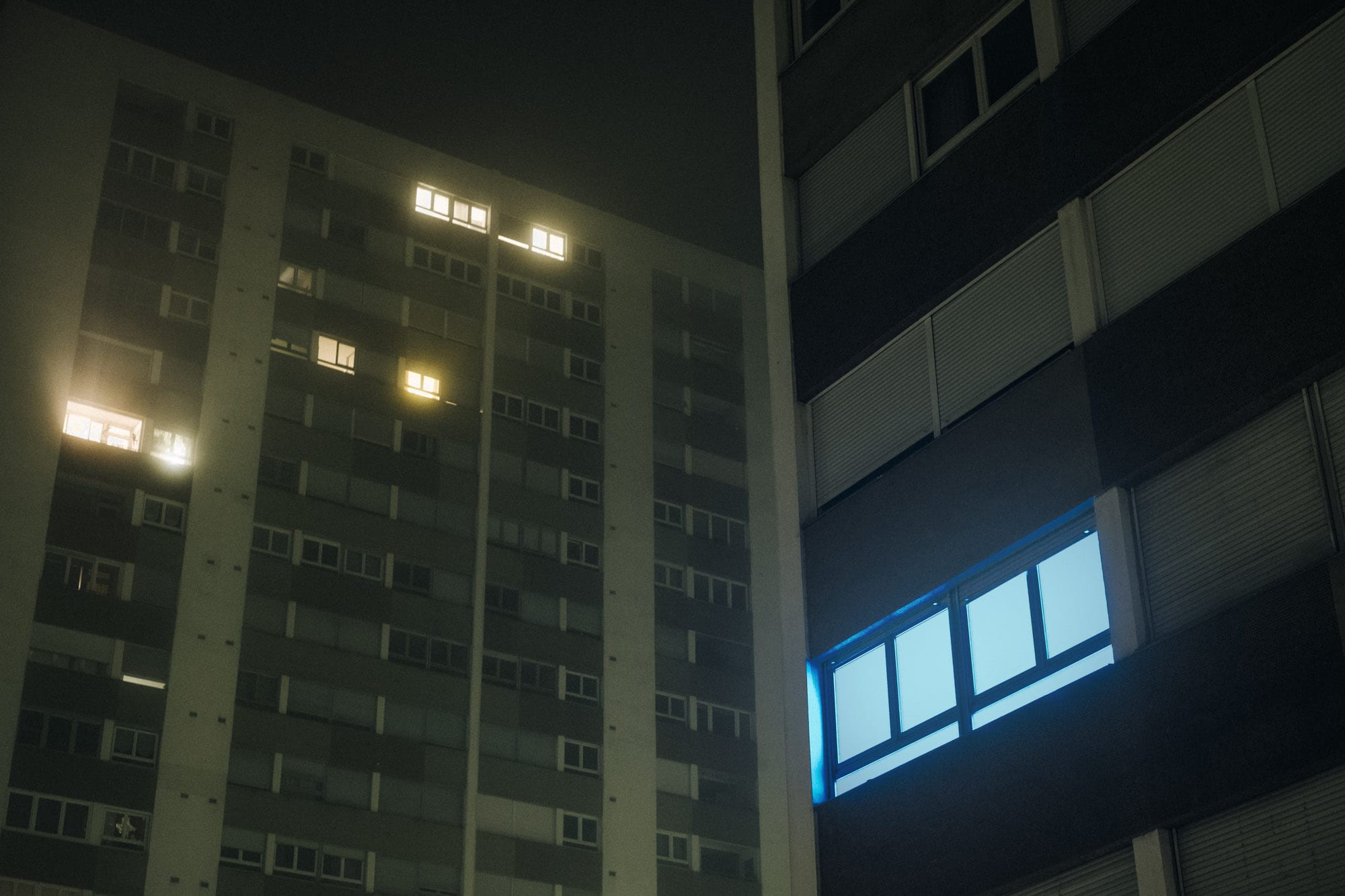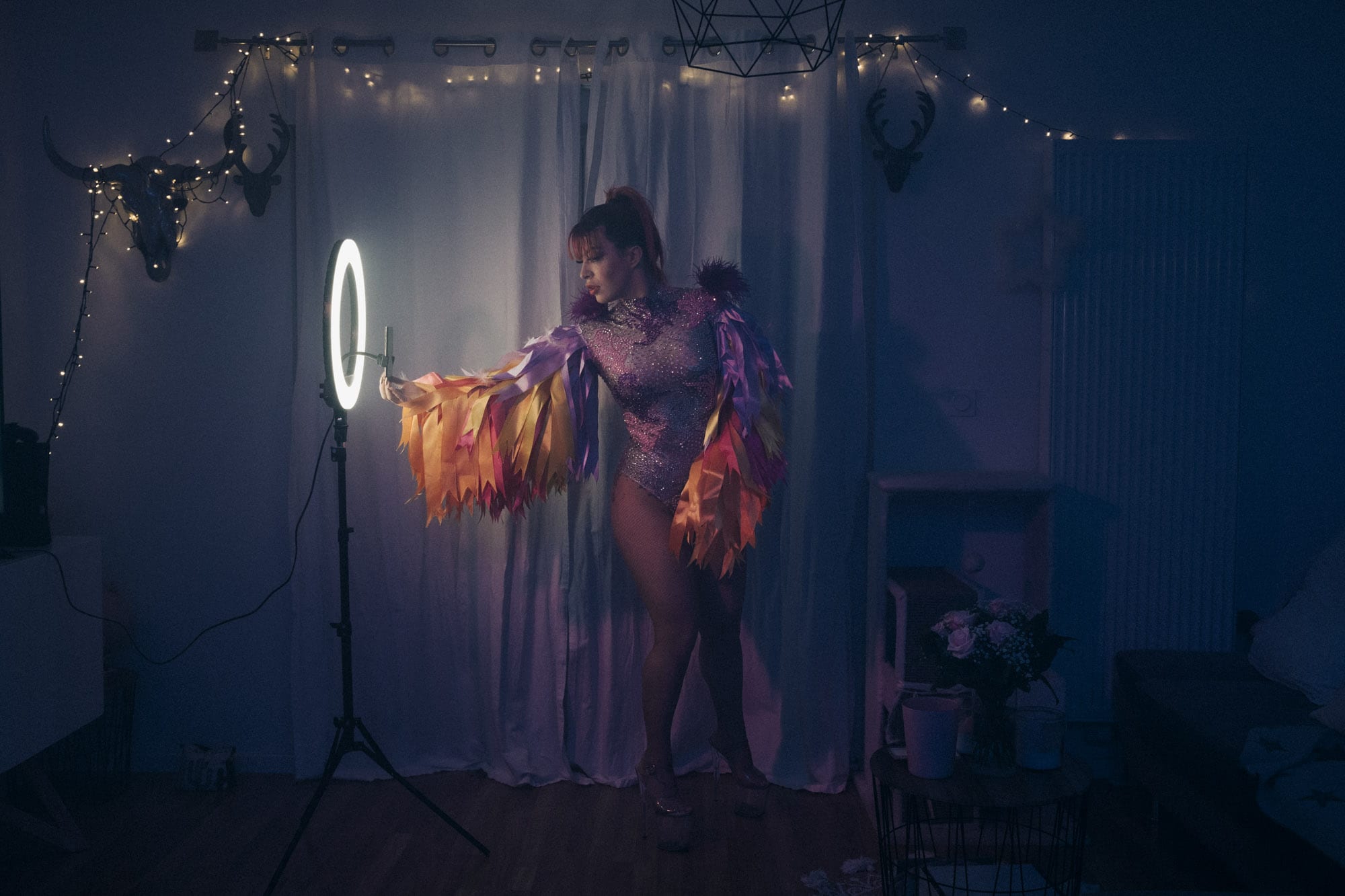 Redhana is a full-time go-go dancer and stripper. From her living room, she starts a live show for her social network followers. Instagram and MYM (Meet Your Model—a paid-for platform that connects celebrities with their fans) allow her to pay a few bills and are the only remaining solutions she has to express her art in front of an audience: "If there is no more Insta and no more MYM, there is no more Redhana."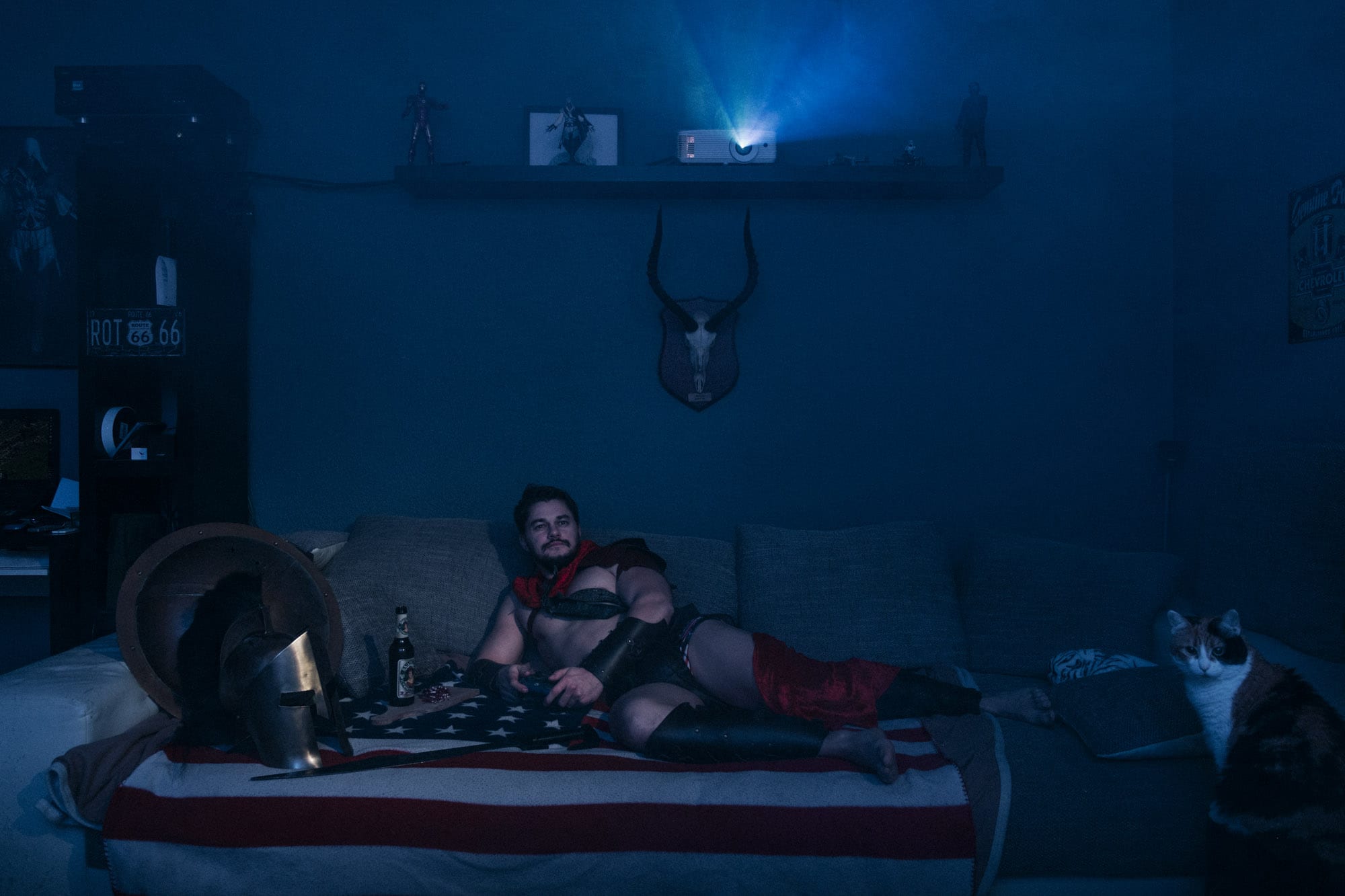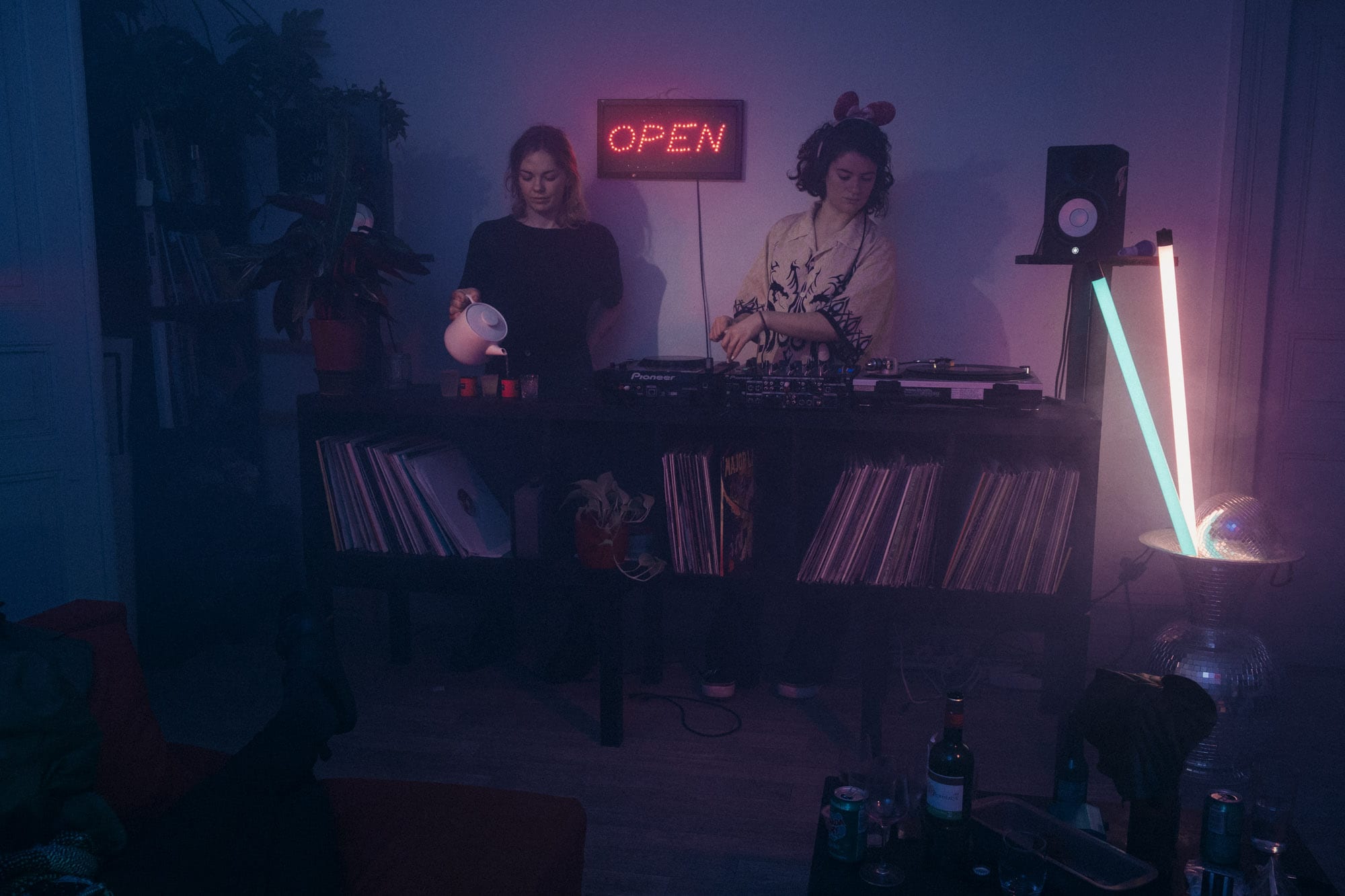 "It's really depressing not to be able to go to clubs to meet people, share sounds, dance, let off steam… I was brought up in a Catholic family, for me it's my mass in fact. Every Saturday, it's a ritual," confides Mayllis, 26 years old, DJ and waitress in various clubs, bars and concert halls in Strasbourg.