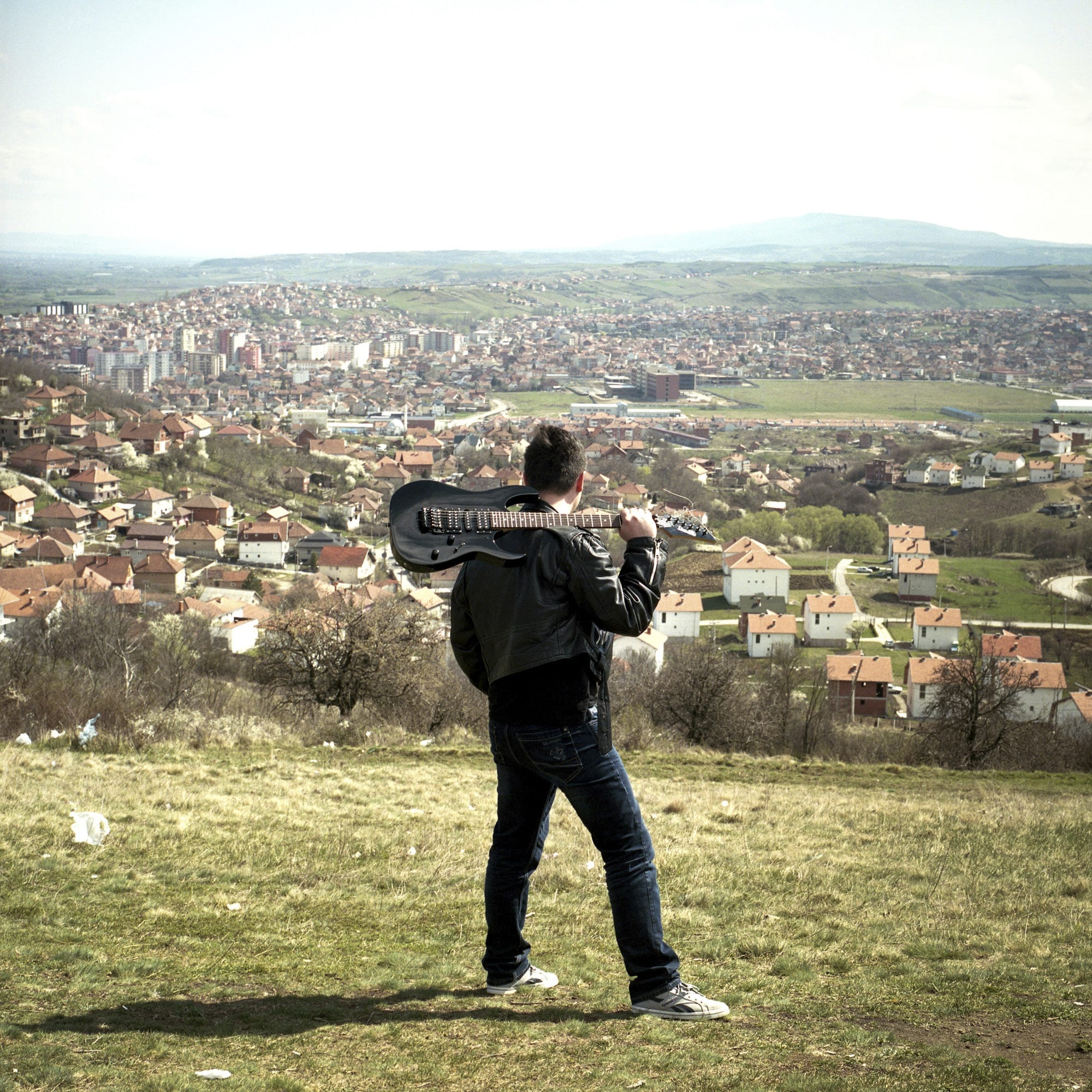 Mitrovica, the multi-ethnic former mining town, was a symbol of the 1998-99 conflict between Serbs and Albanians. I spent time there in March and April 2017 to meet young people trying to reunite their communities through music. Before the Kosovo war, Mitrovica was also known as a rock'n'roll hotspot. Everything has fallen apart since the rise of nationalism in the 1990s. This city is now divided in two: two city centers, two governments, two city halls, two currencies, two languages and even two brands of beer! The city is known as « Mitrovicë » on the Albanian side, « Kosovska-Mitrovica » on the Serbian side. In this tense and sometimes violent environment, a rock school opened in 2008. By forming « mixed bands », with both Albanian and Serb musicians, the school is attempting to restore the ethnic and cultural melting pot of the past. These young rockers, who share the same passion for music, transcend their origins and work towards the reunification of the city.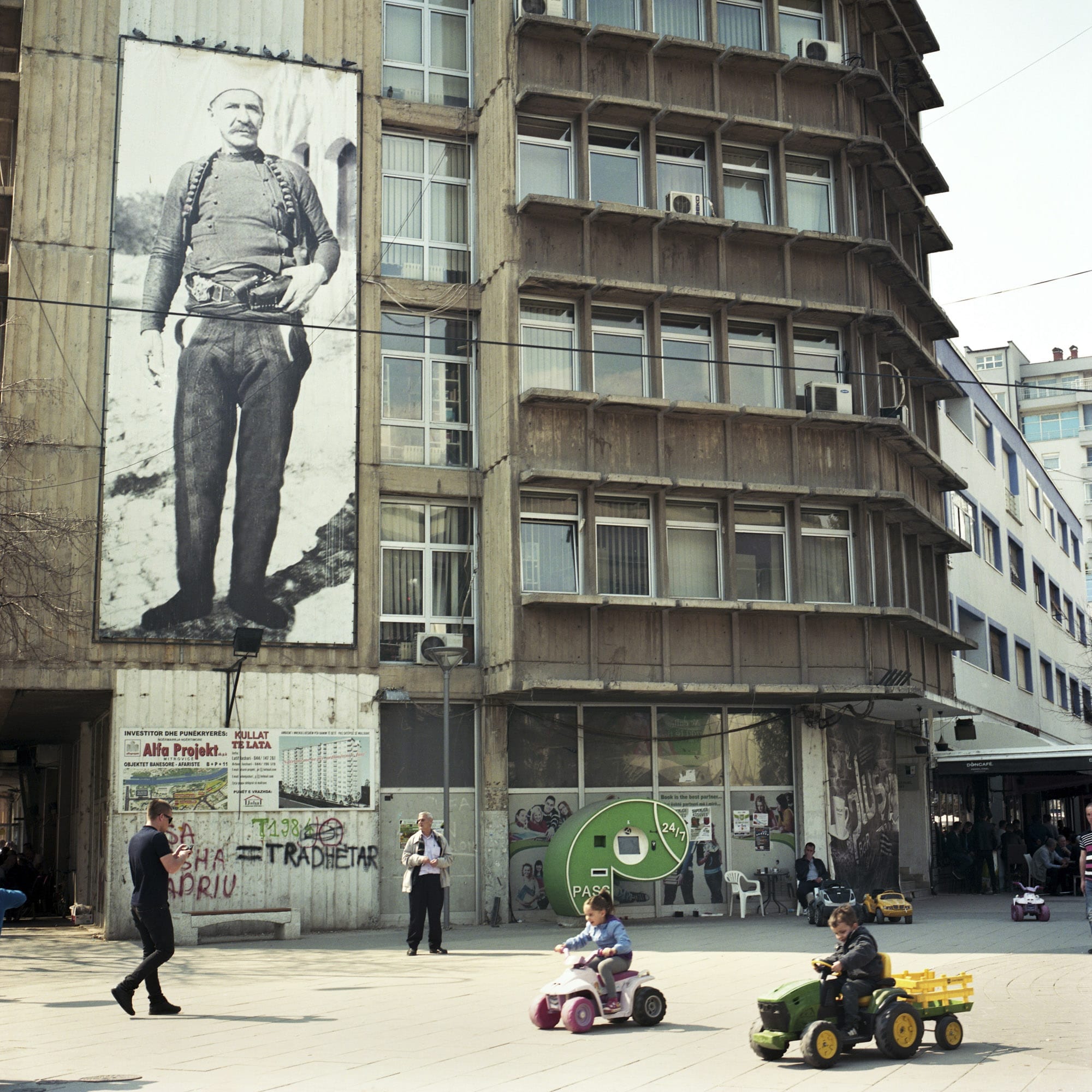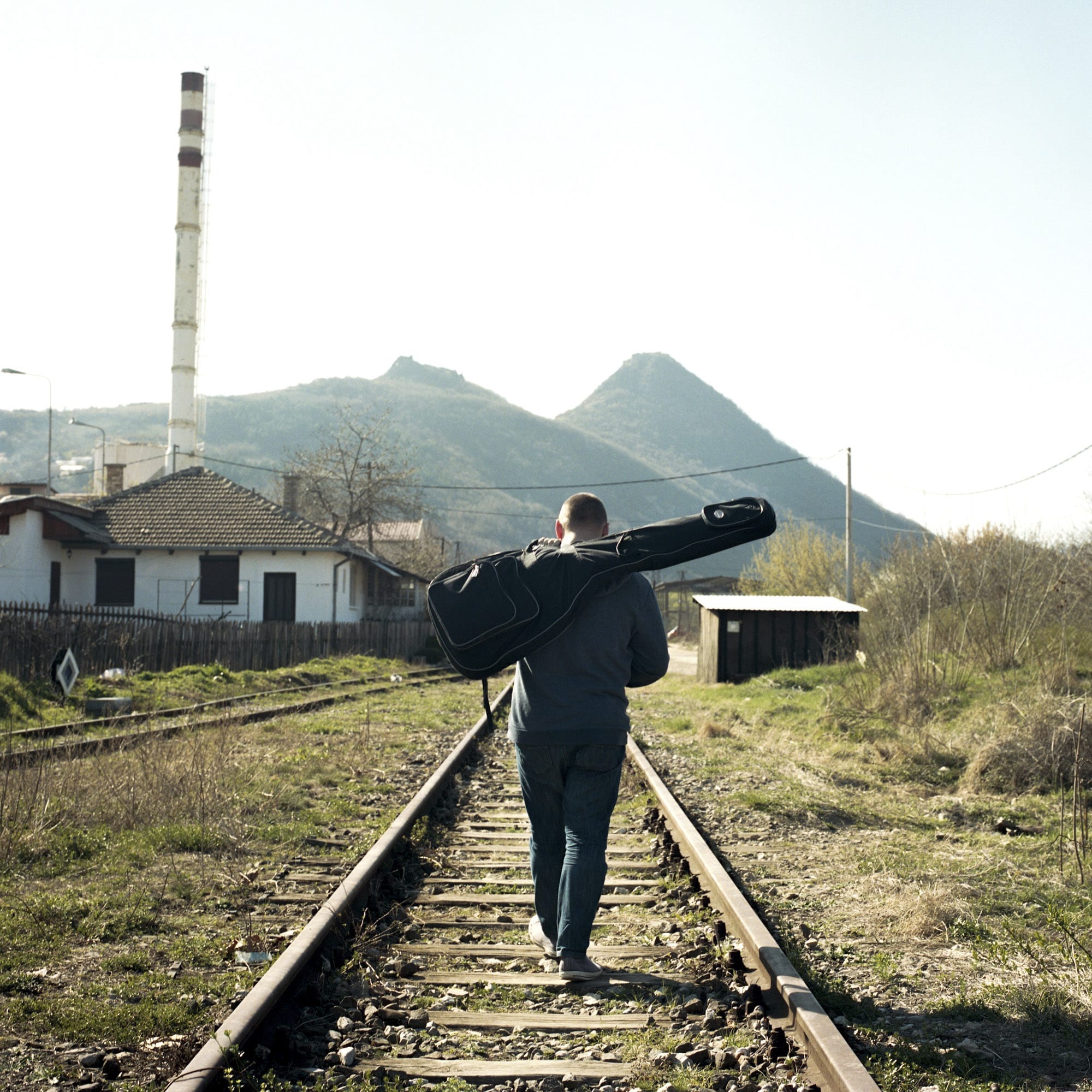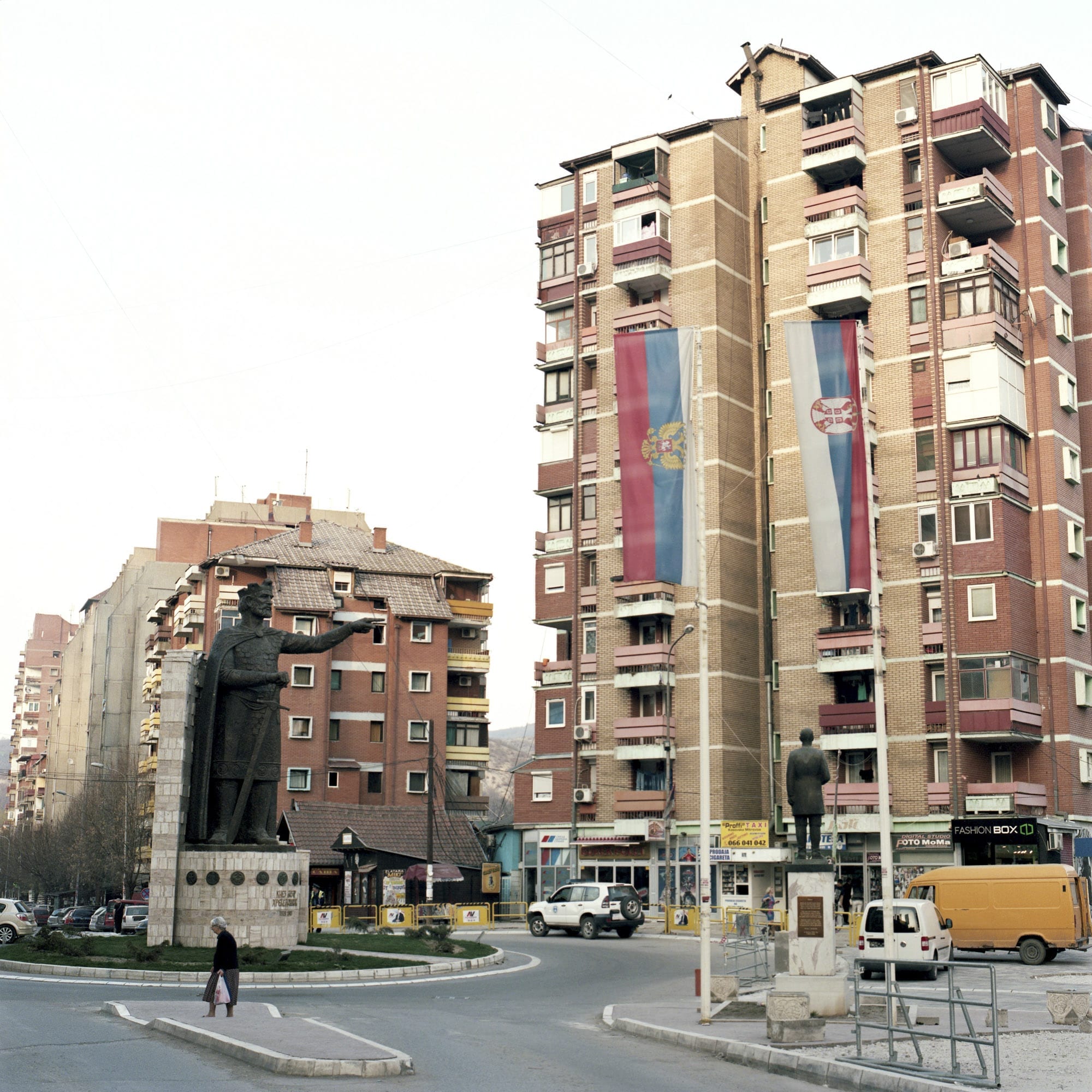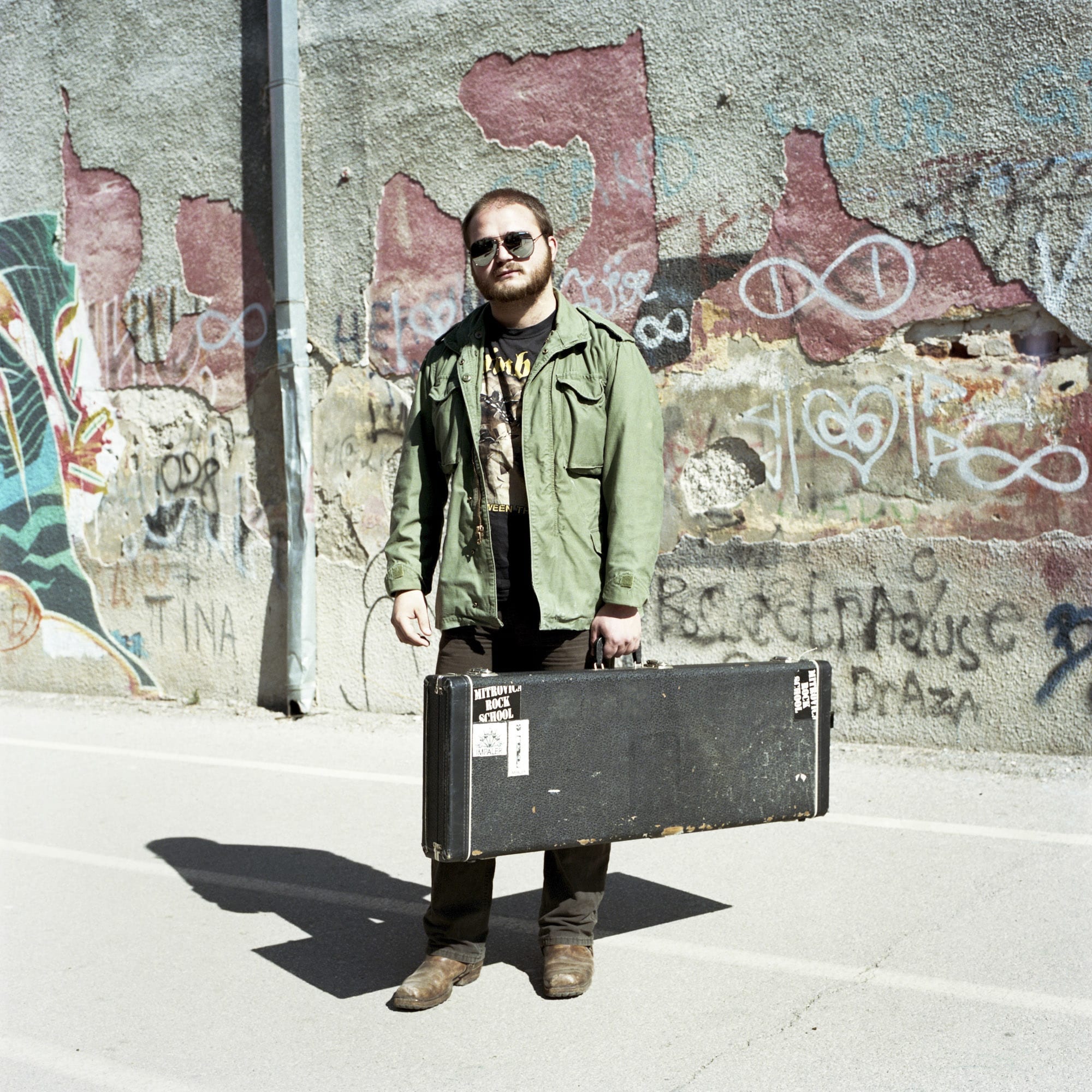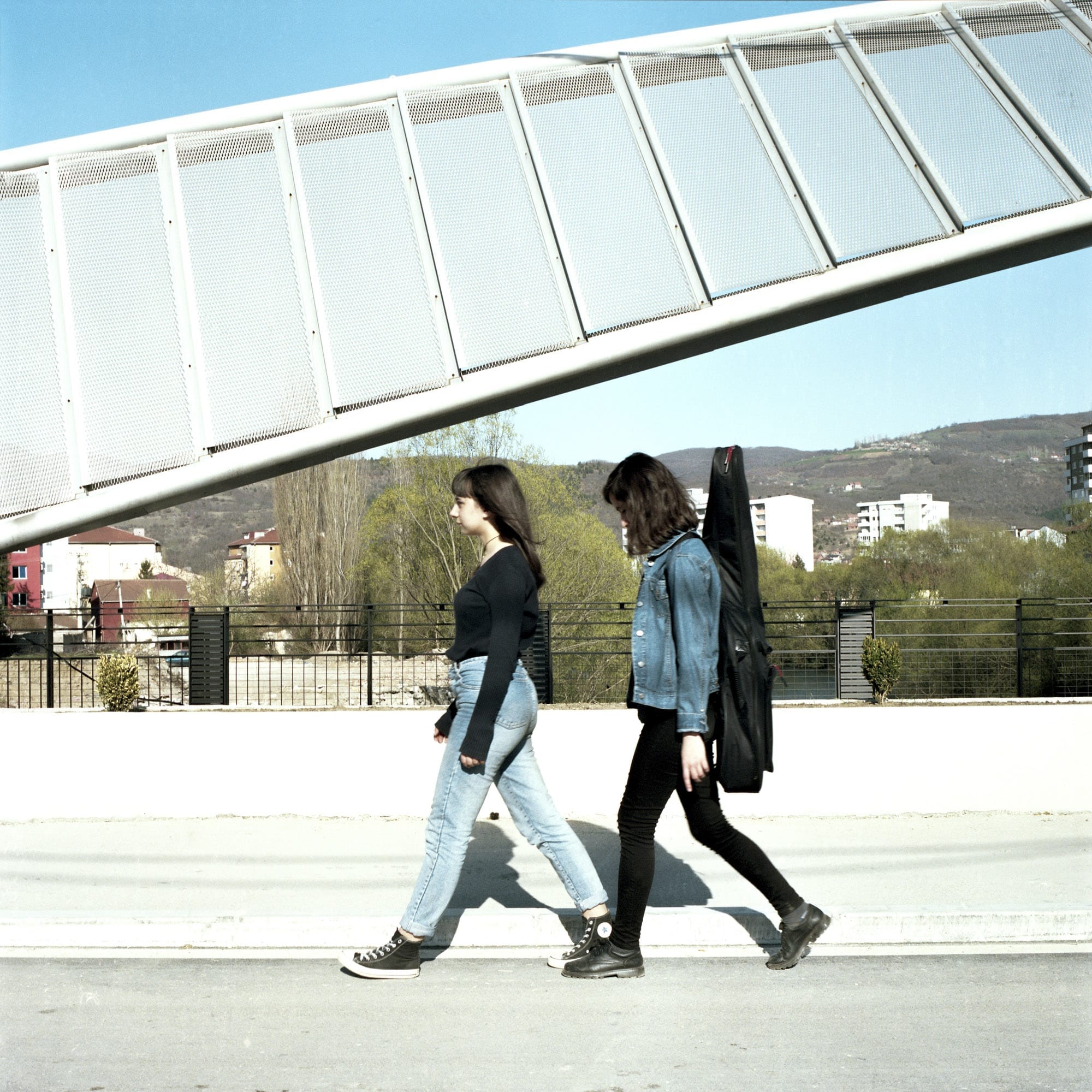 "WHEN I FIRST HEARD ABOUT THE MIXED BANDS, I JUST WANTED TO BE PART OF IT BECAUSE I LIKED THE IDEA OF CONNECTING DIFFERENT NATIONALITIES TOGETHER. MUSIC WOULD BE OUR LANGUAGE."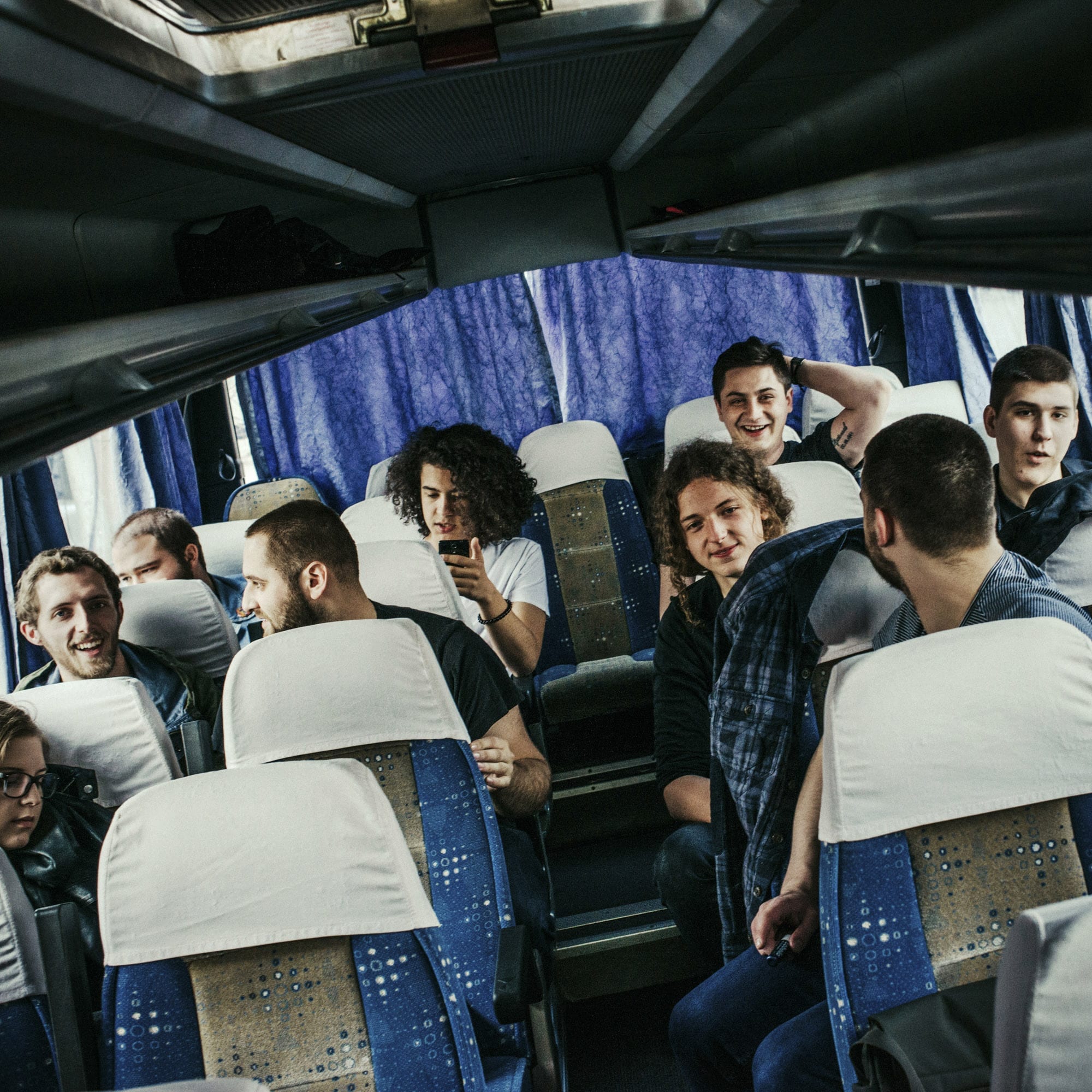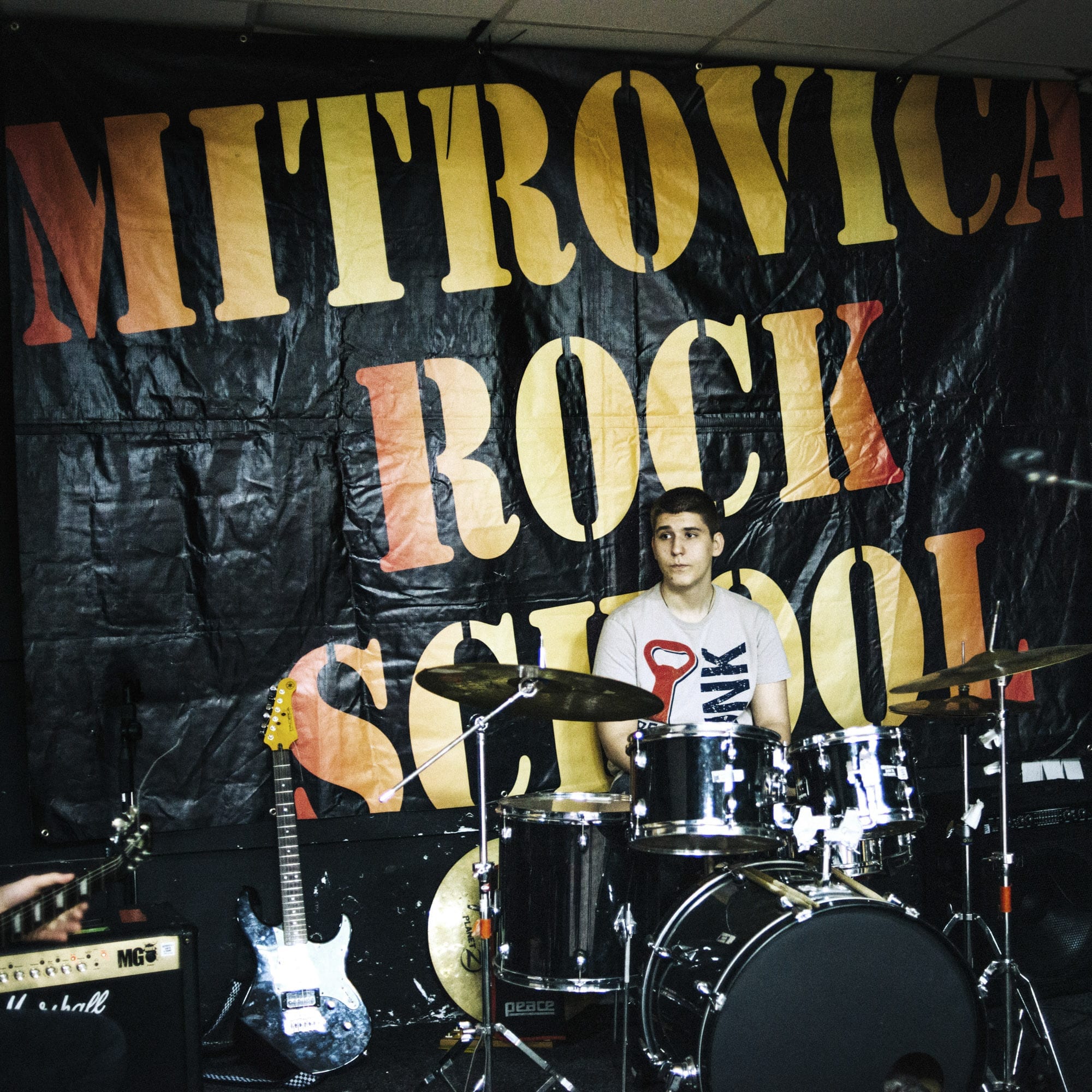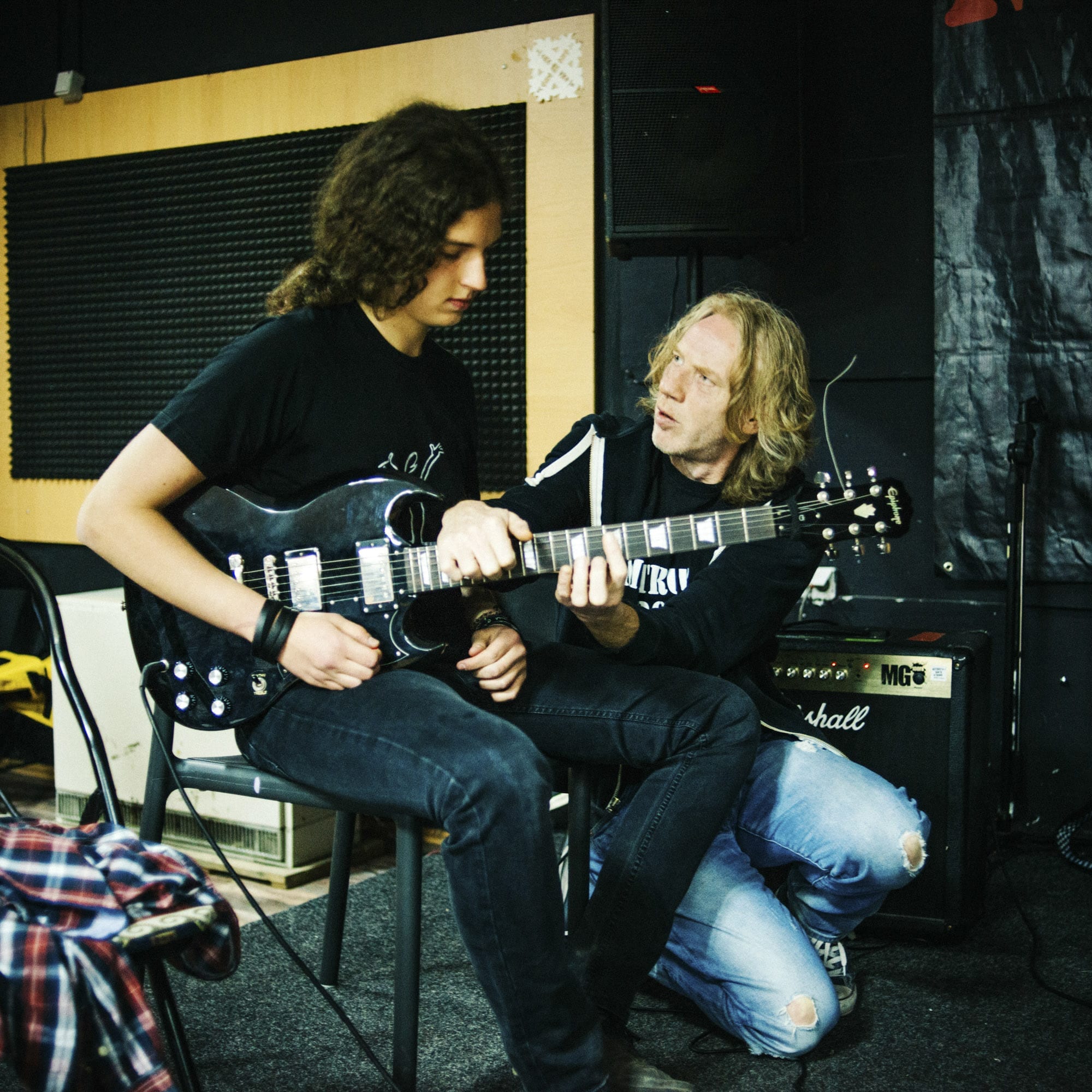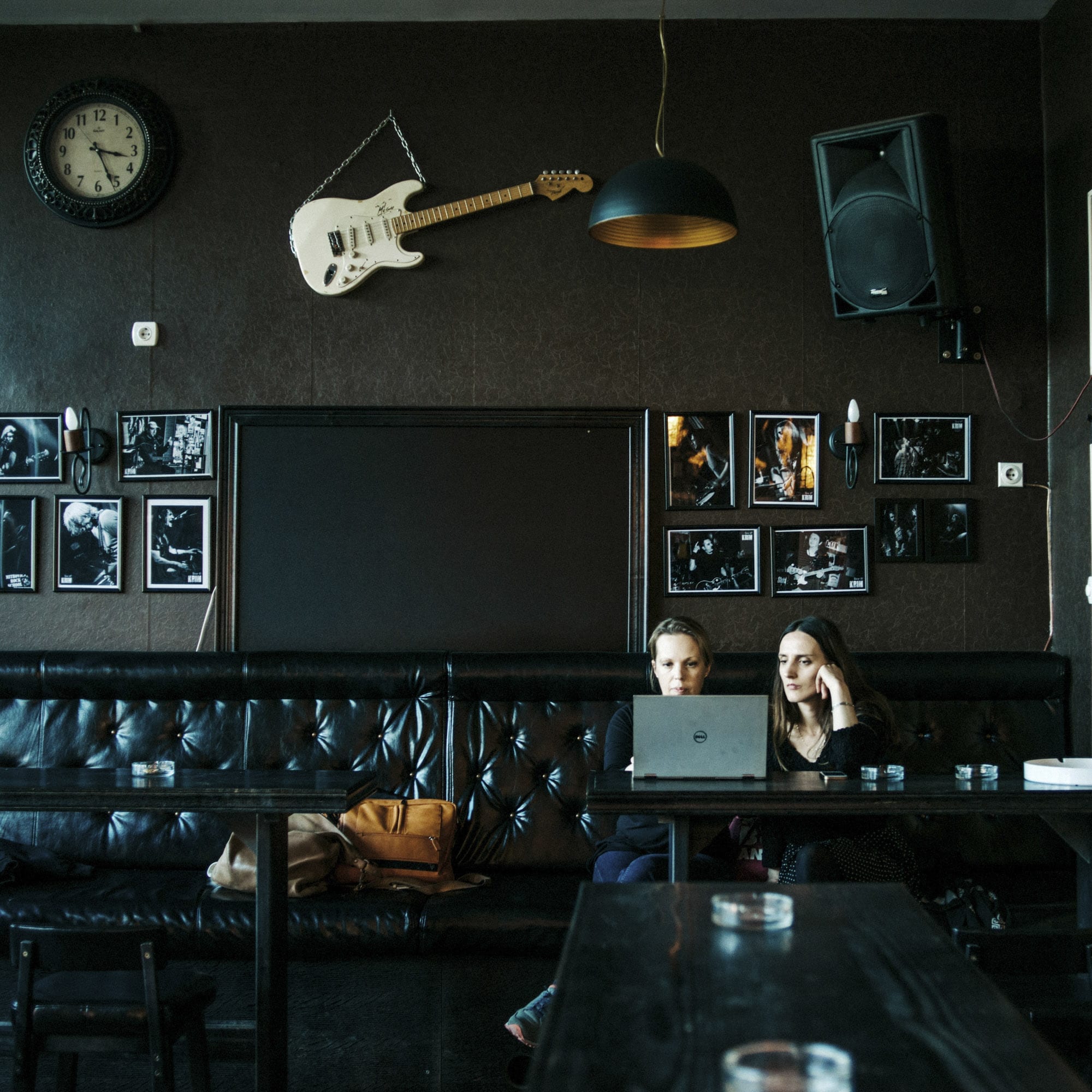 There are roughly 150 high school and university students in the rock school, all under 20 years old. Girls as well as boys, armed with guitars, bass guitars and synthesizers, face belligerent nationalism. As a result, the school is also divided in two but for safety reasons this time. Serbian-speaking students study in a building in the north side of the city whereas Albanian-speaking students meet up in a second building in the south side. These teens only get together every other month for a week of rehearsals to prepare a concert that will take place in another town. Gigs by mixed bands cannot be organized in Mitrovica at the moment due to the potentially violent reaction of some locals.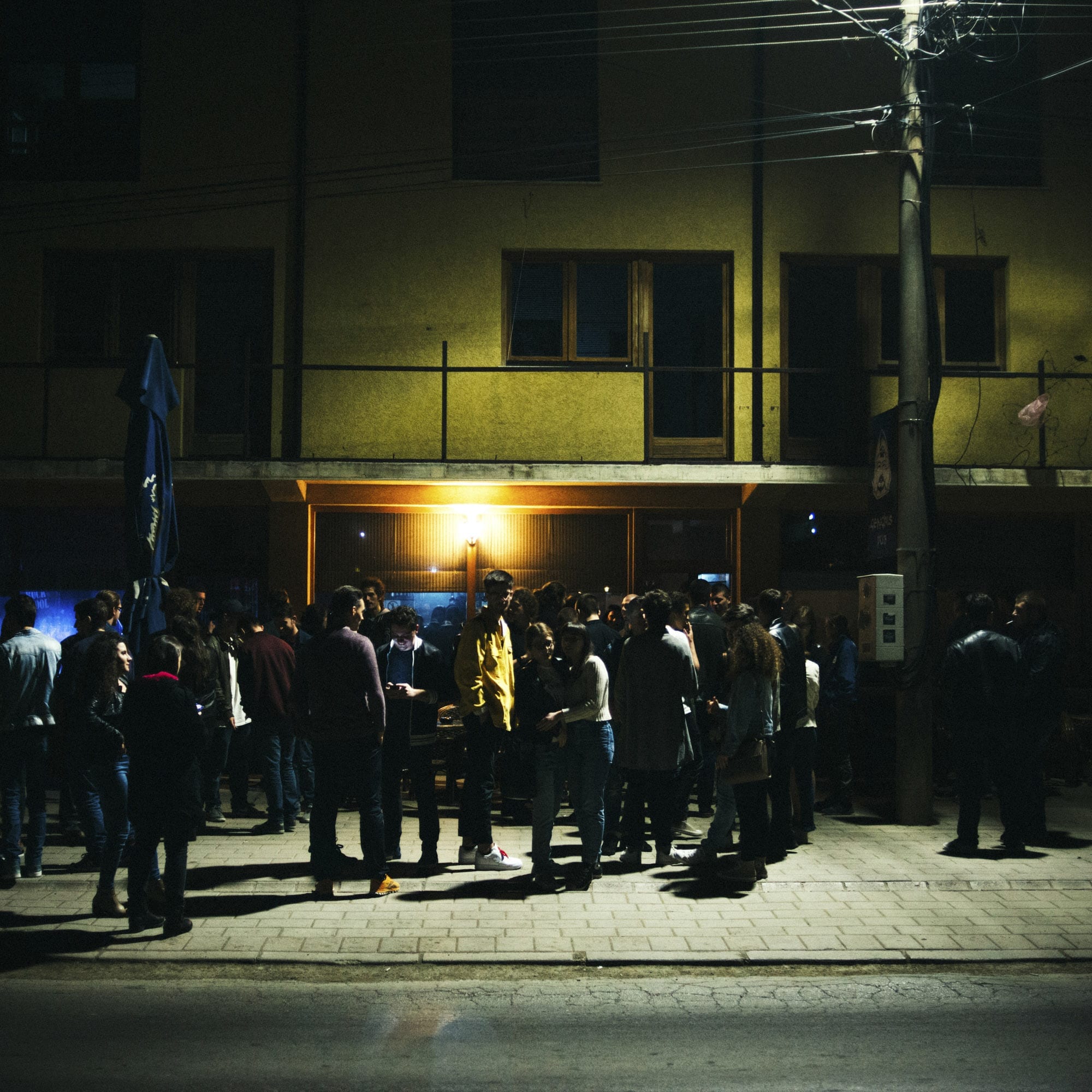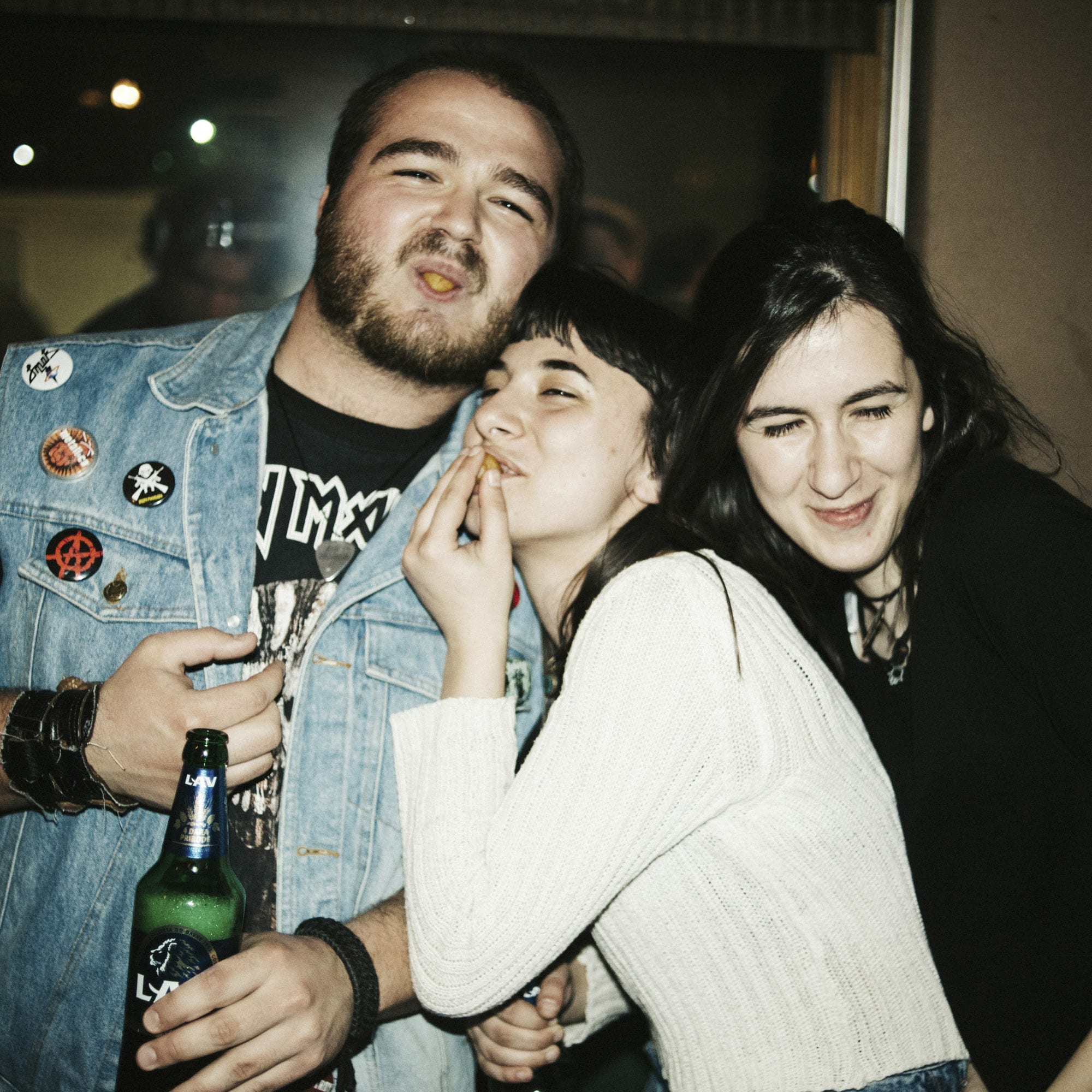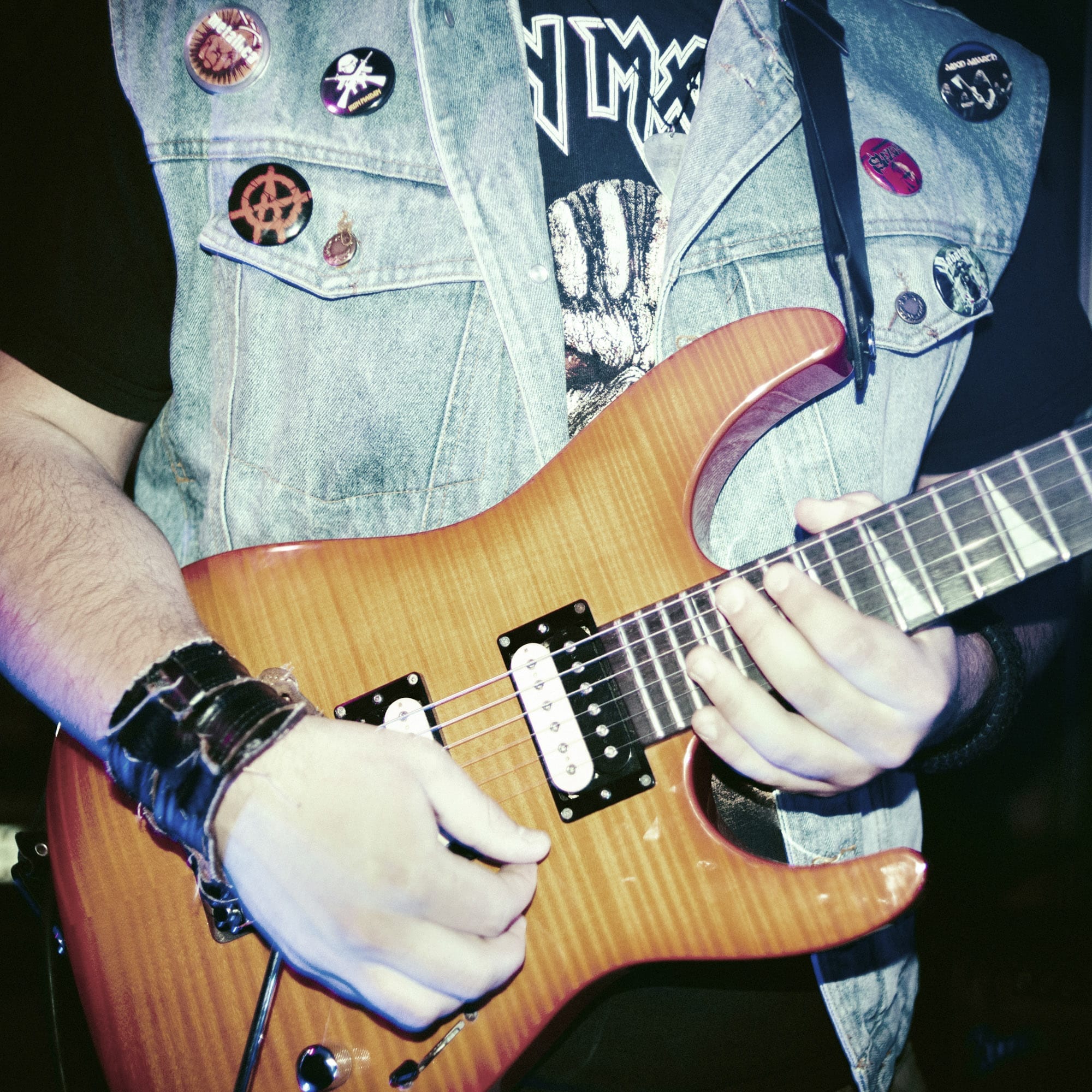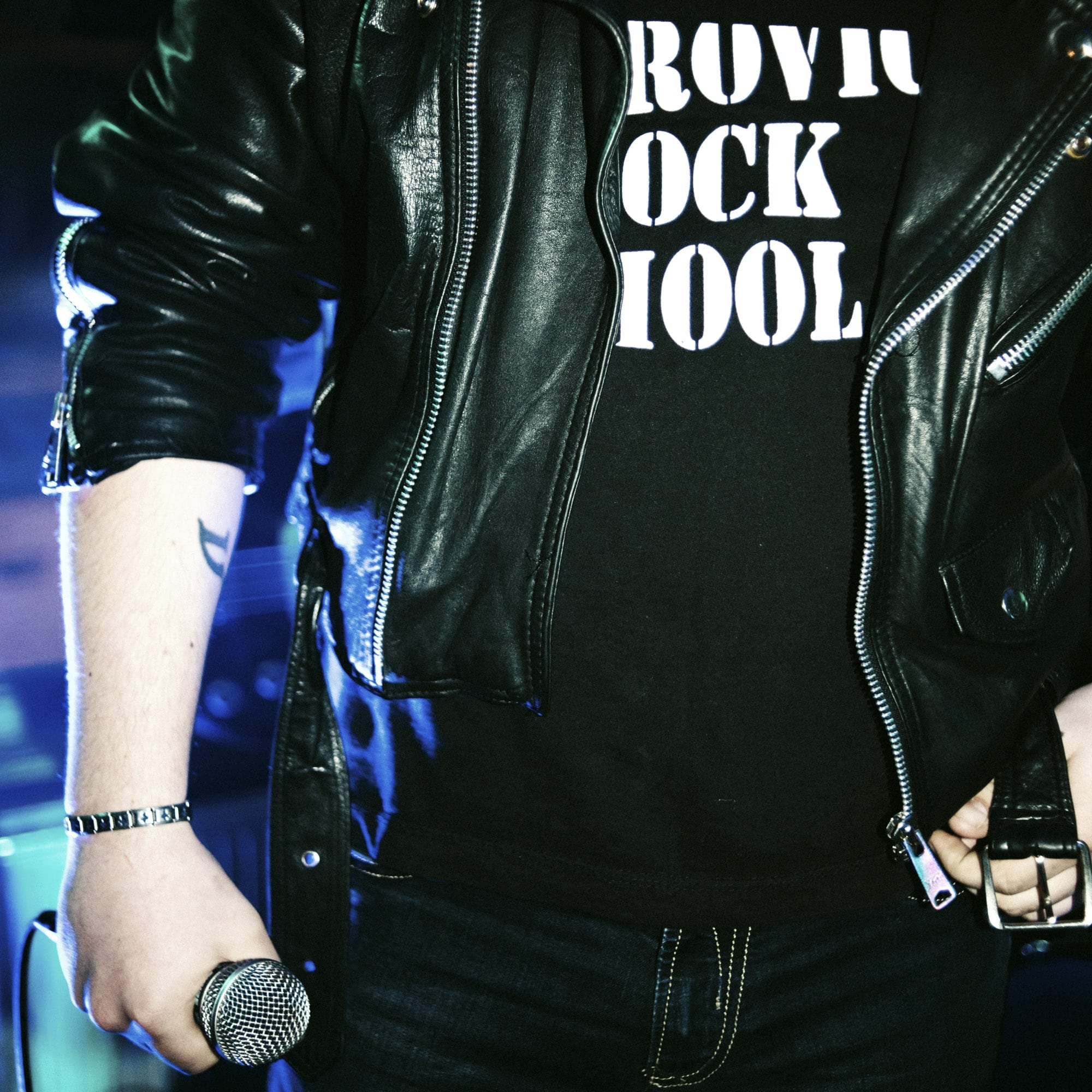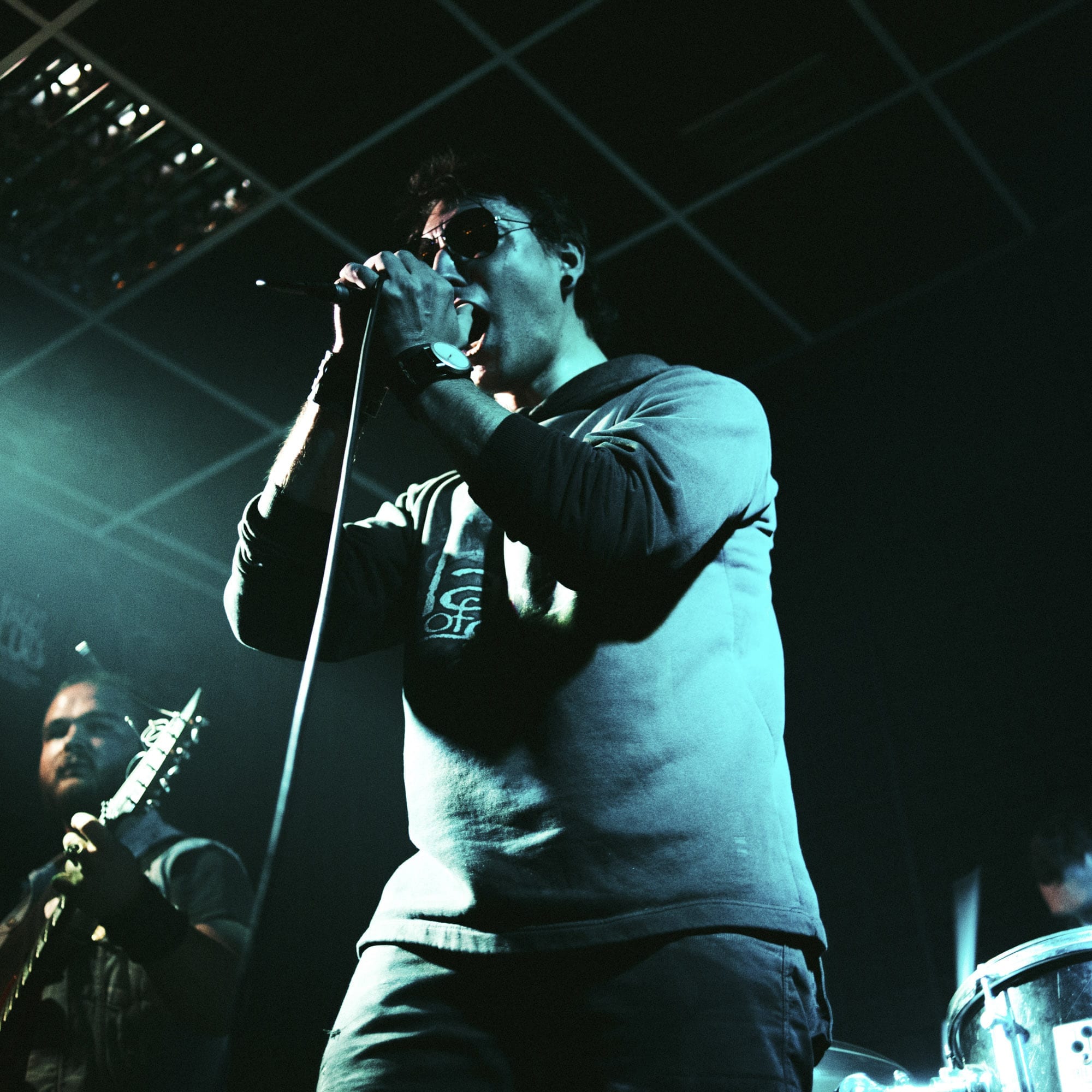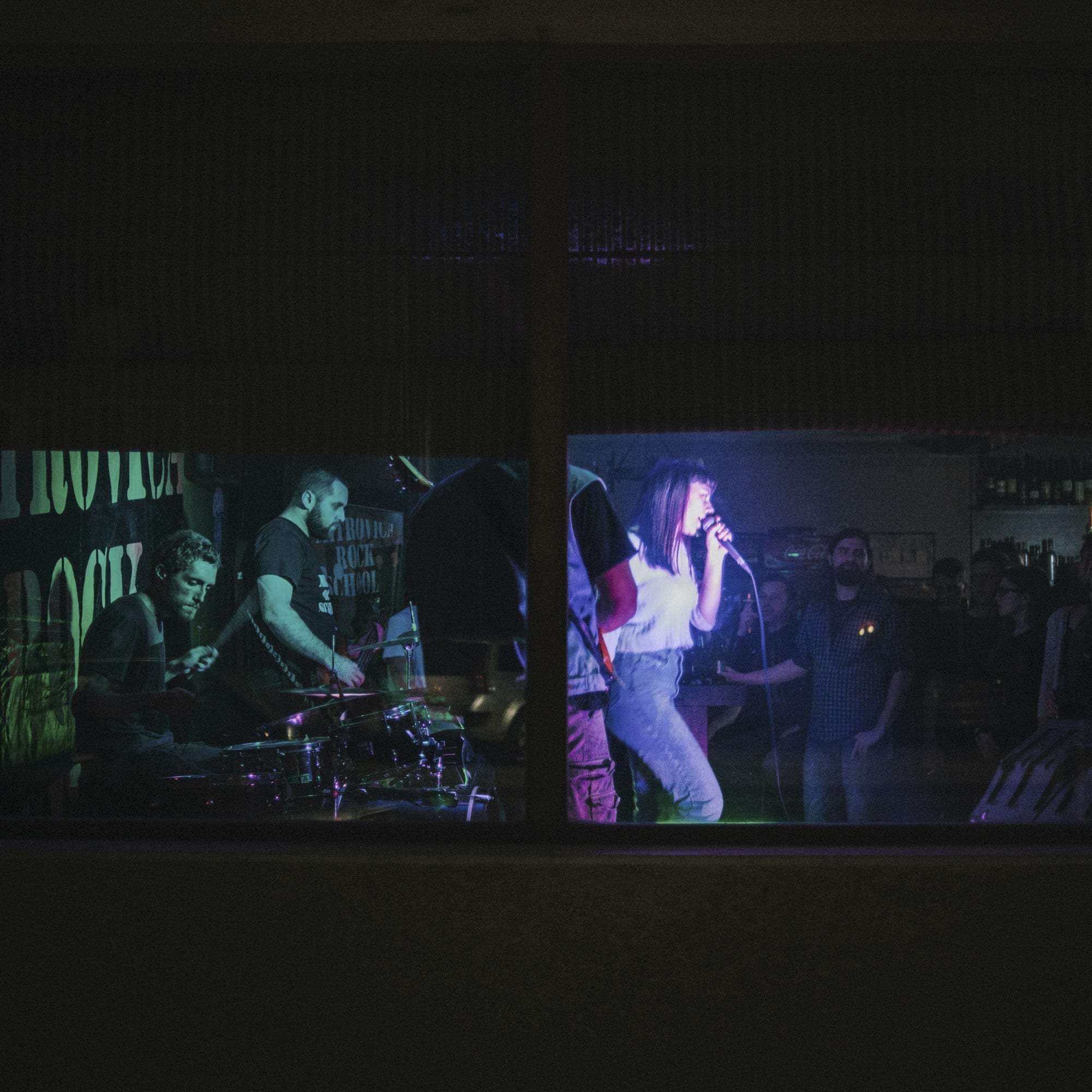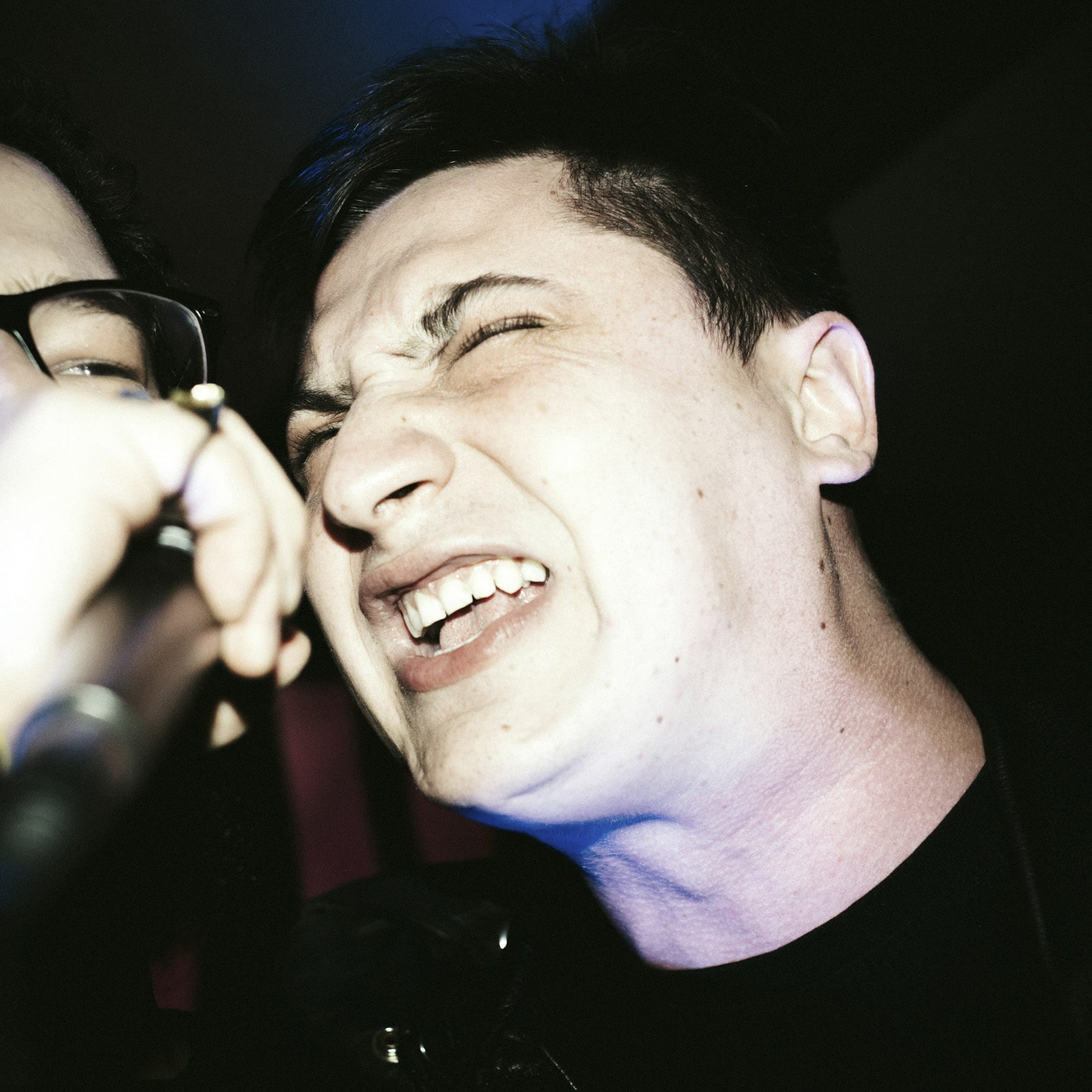 "I WAS REALLY HAPPY DURING GRACANICA CONCERT BECAUSE AT THE END OF OUR PERFORMANCE A SERB THAT I DIDN'T KNOW YELLED : "I LOVE YOU DUA" IN ALBANIAN."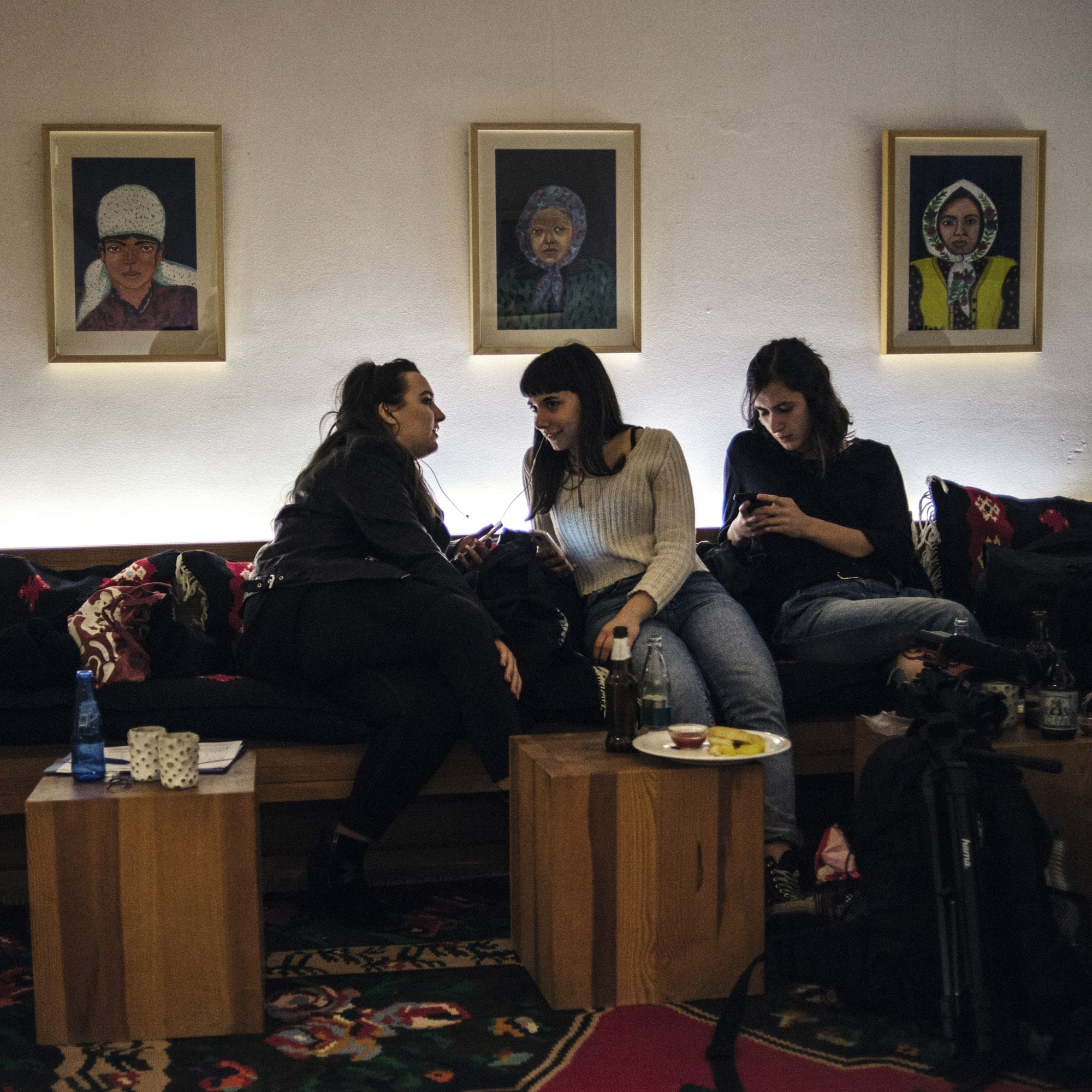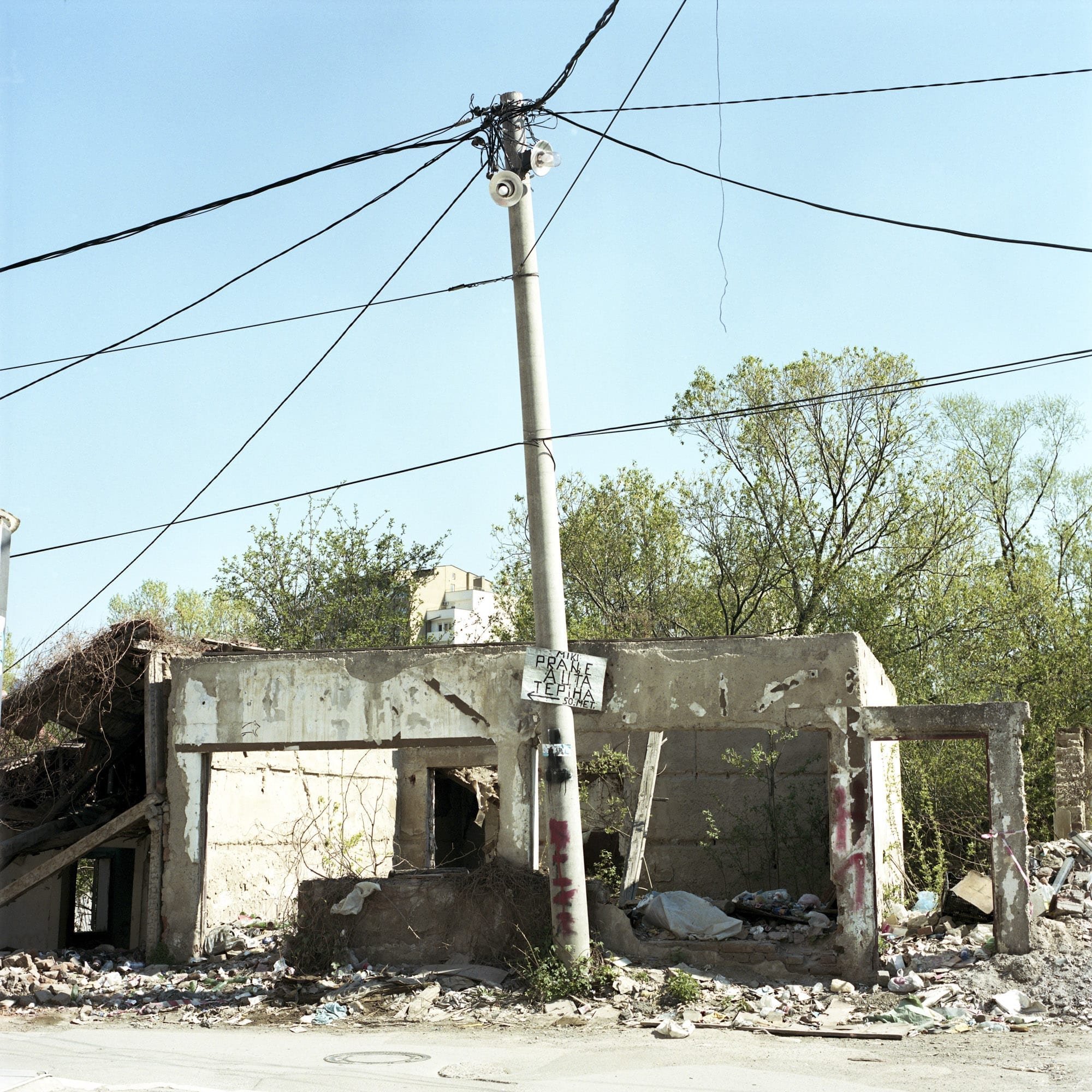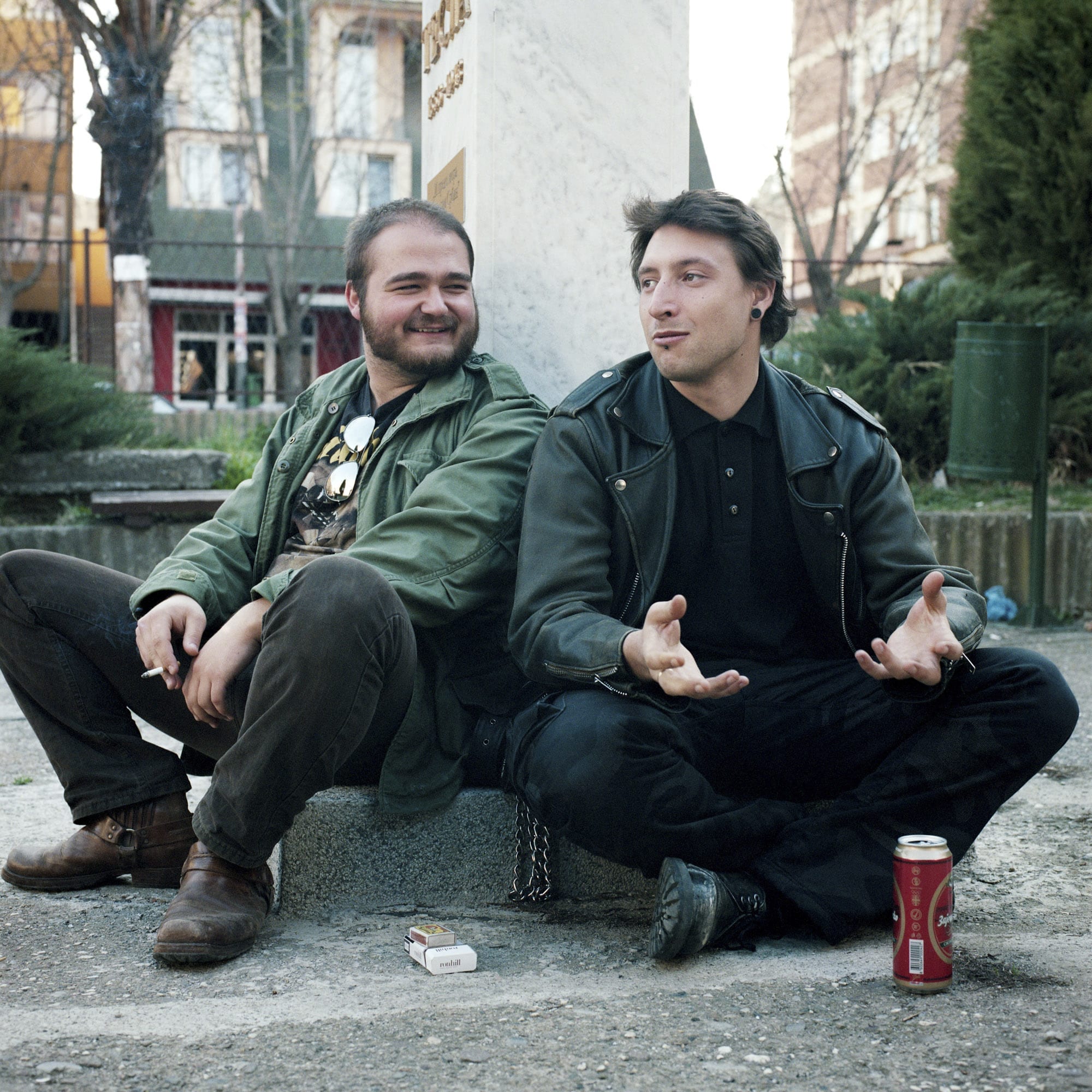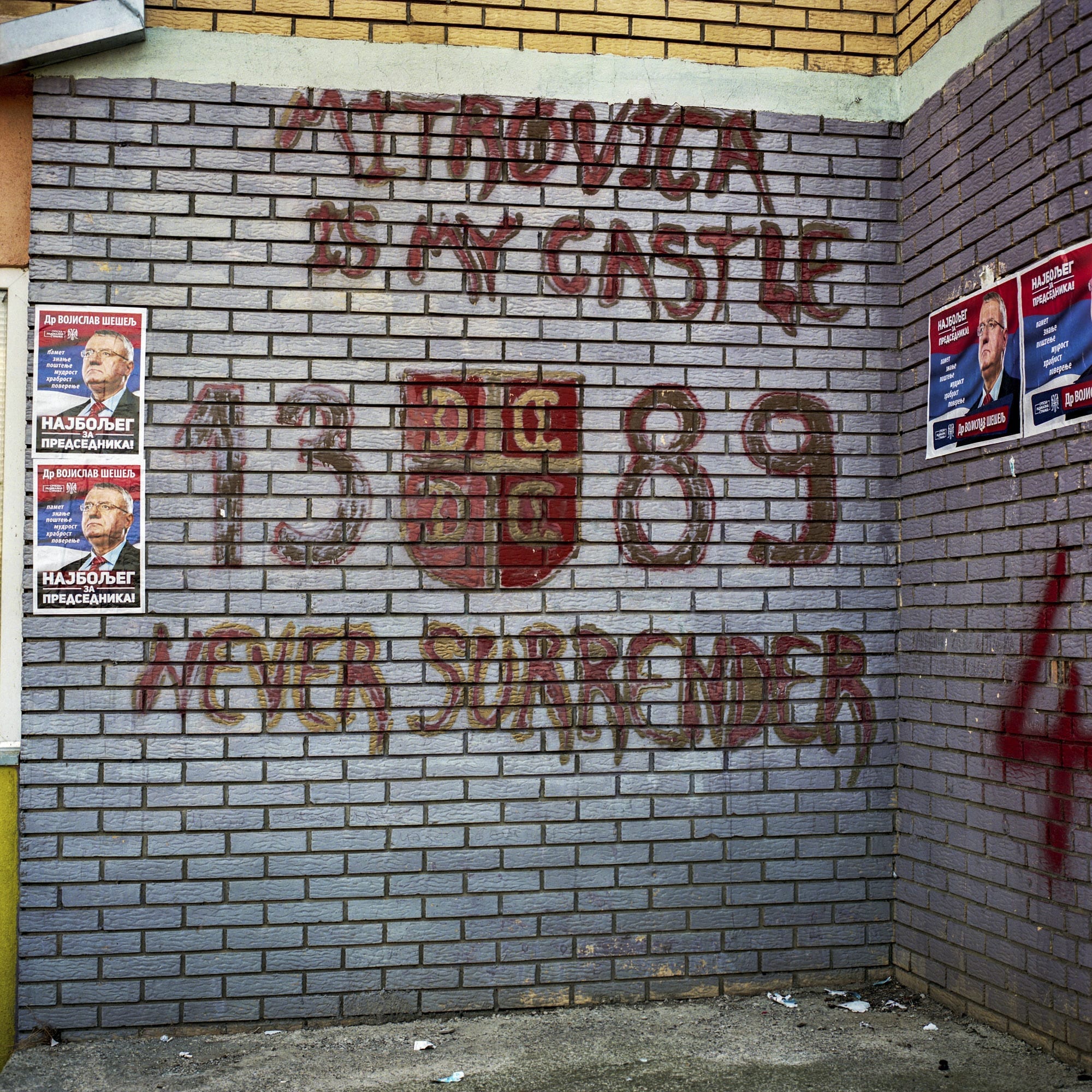 In a city still haunted by the memories of war, these youngsters have decided to leave the past behind. Some of them even meet outside school, despite the risk of assault and criticism by their friends and family. Most of them were born after the armed conflict and are the first generation of reconciliation. With black bikers' jackets on their back and a microphone in hand, musicians from Mitrovica intend to seriously rock the nationalists.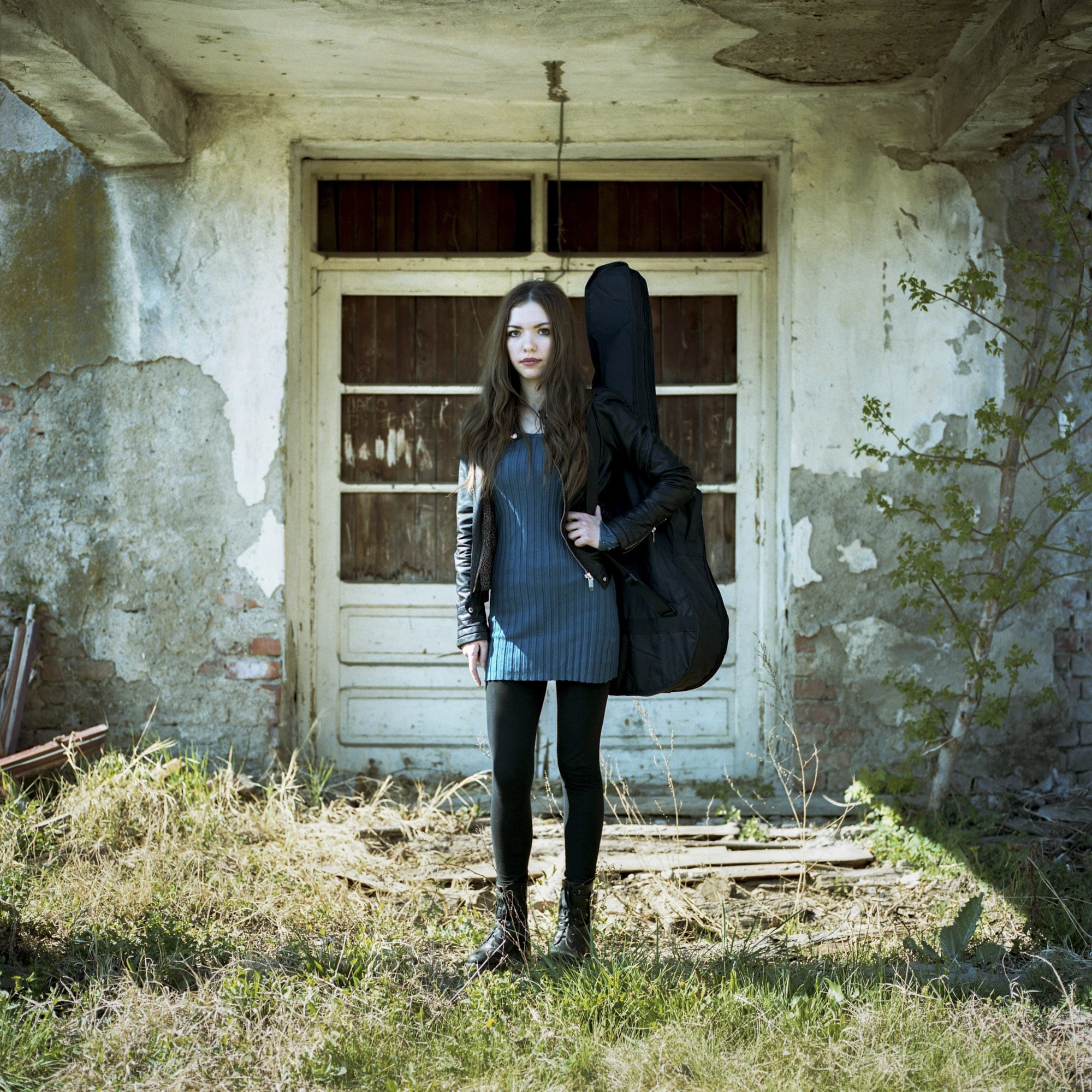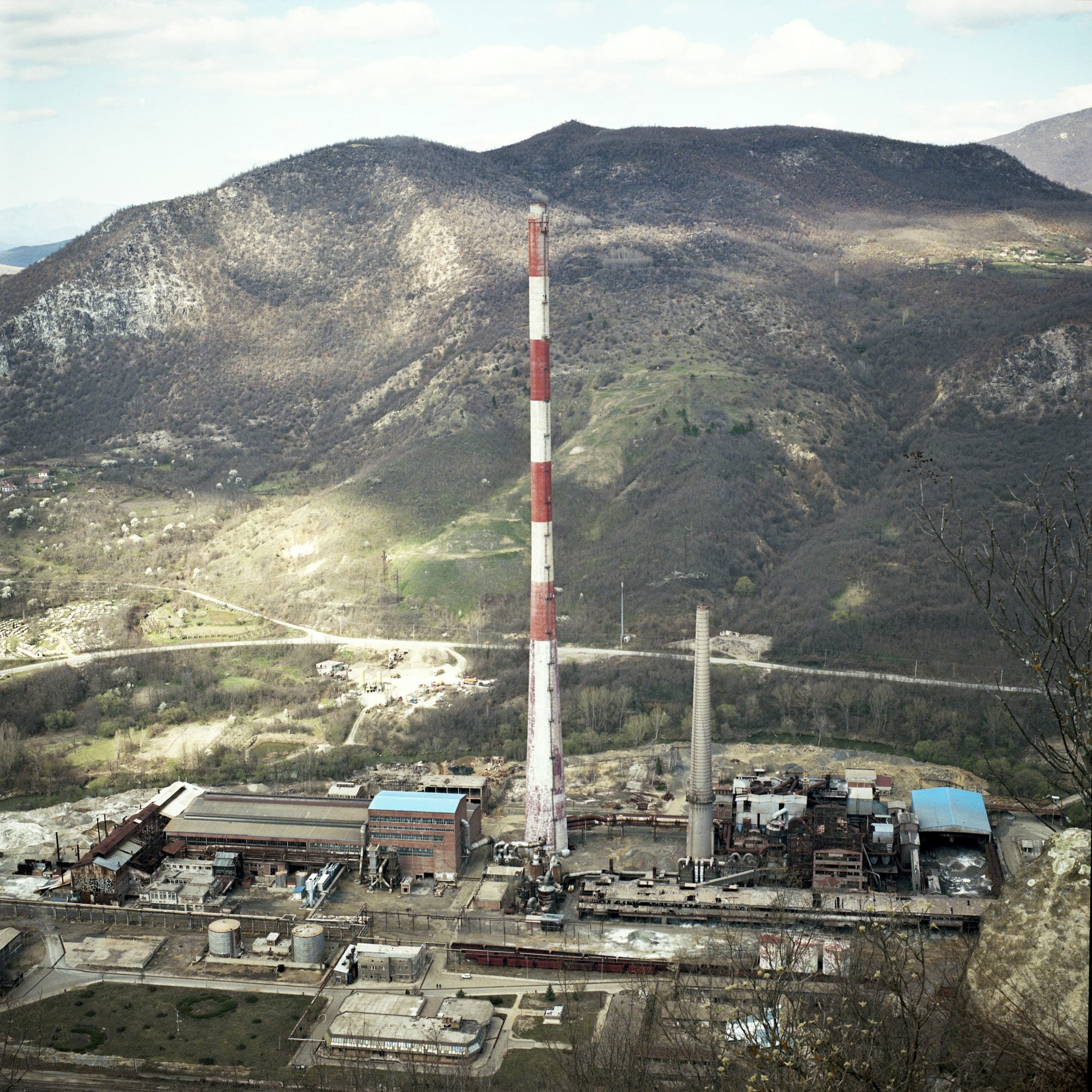 "I GO SOMETIMES TO THE SERBIAN SIDE OF THE CITY, BUT I AM ALWAYS AFRAID THAT SOMEONE MAY DO SOMETHING TO ME BECAUSE THE PAIN OF THE WAR ISN'T OVER YET."
"I HEARD FROM MY PARENTS THAT MITROVICA RULED COMPLETELY DIFFERENT ORDER, EVEN SERBS AND ALBANIANS WERE SOCIALIZED TOGETHER. MOST OF THEM WERE HOME FRIENDS, BUT ALL OF THAT HAS CHANGED NOW."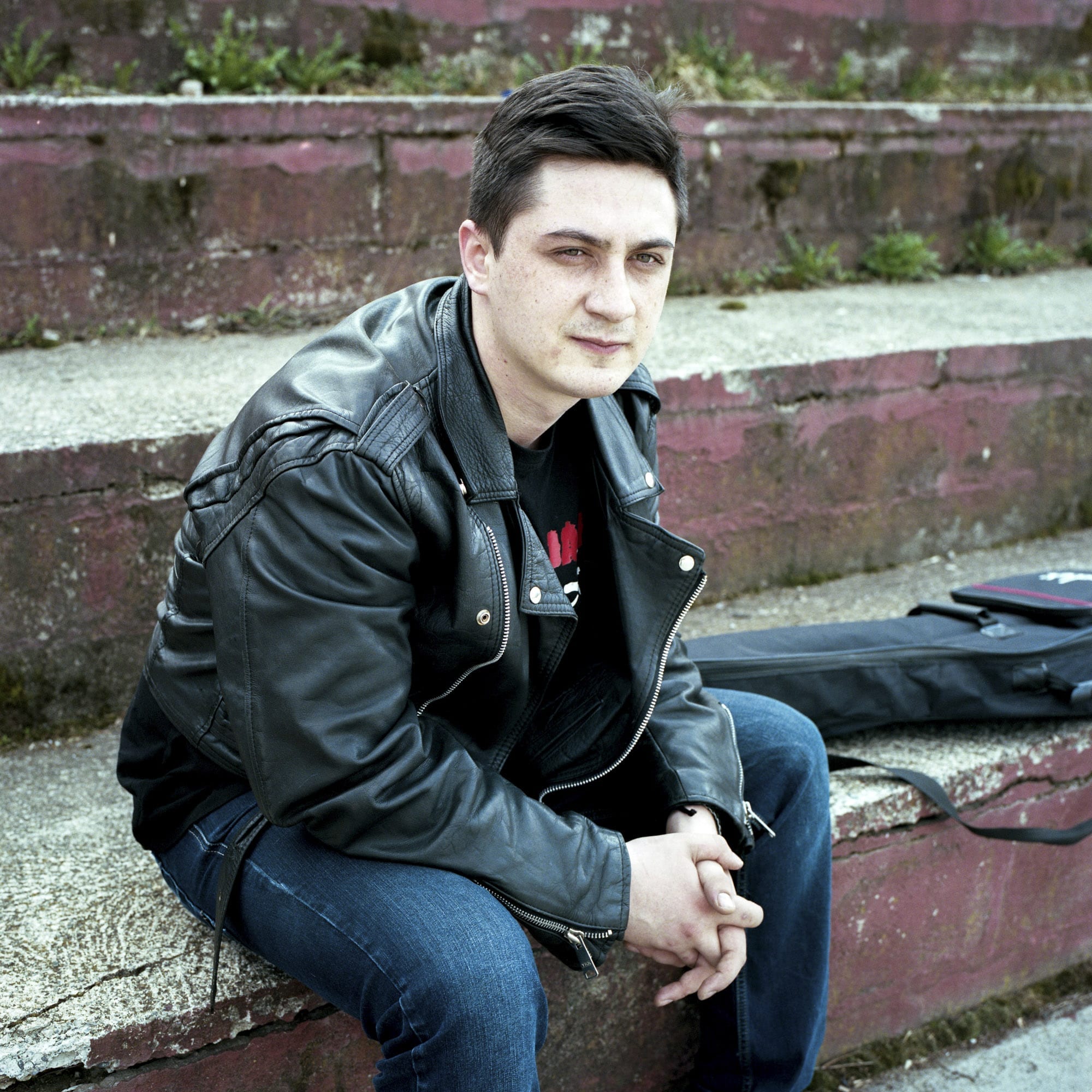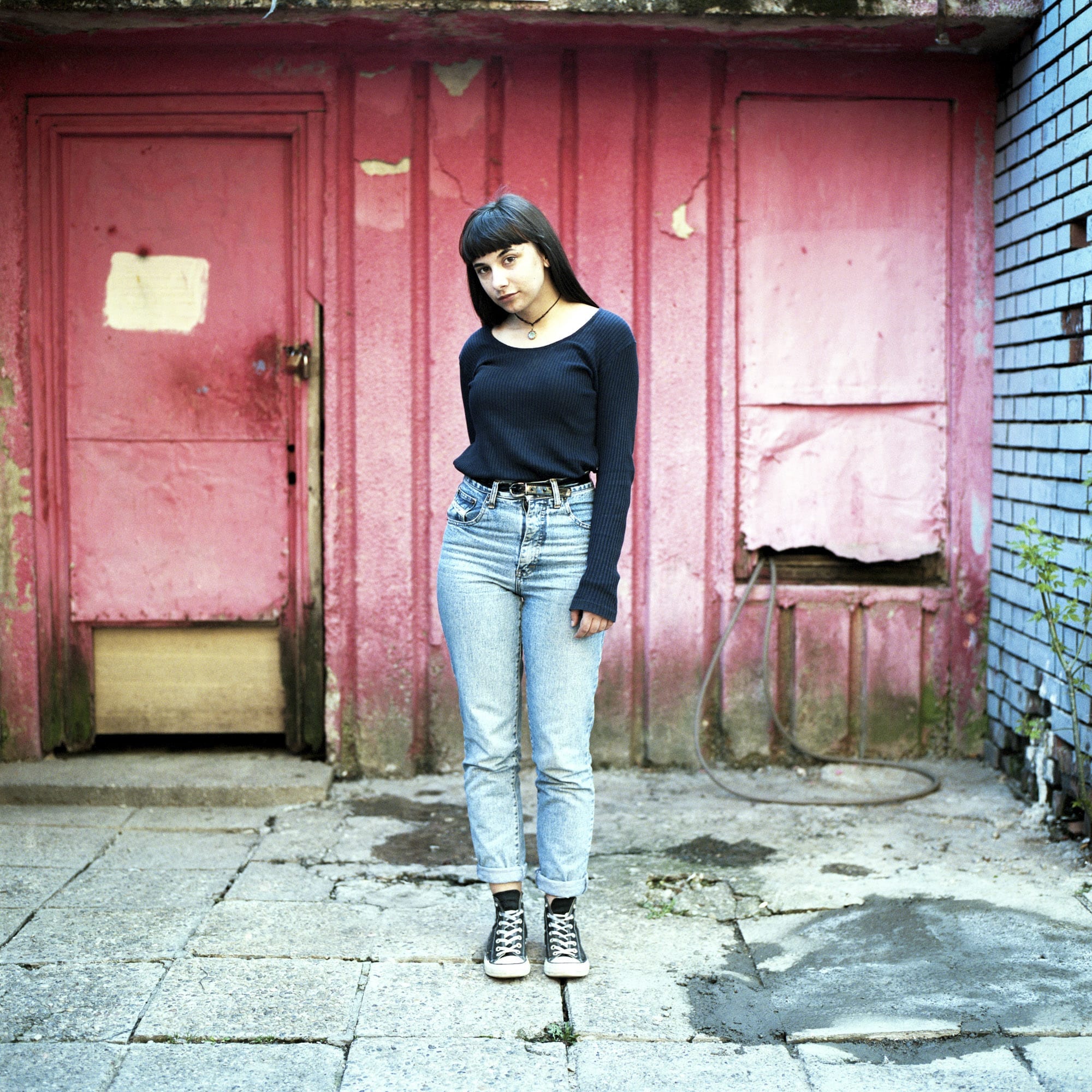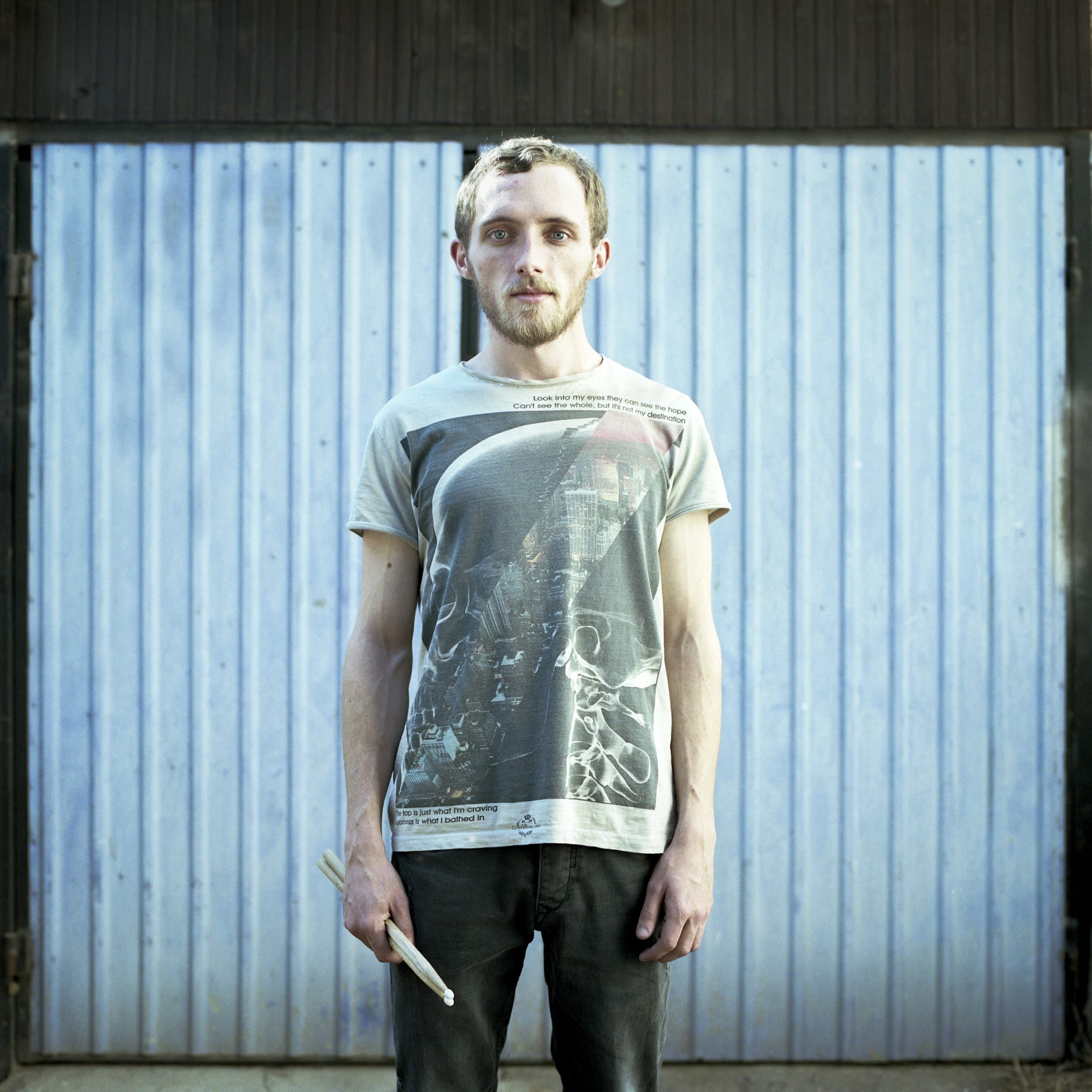 "I DO WISH WE COULD PLAY OUR MUSIC FREELY IN OUR OWN CITY AND THAT BOTH SIDES COULD FINALLY MAKE PEACE WITH EACH OTHER."